Succession is coming to an end. The hit HBO drama series will end with its fourth season.
The creator Jesse Armstrong told The New Yorker in an interview. It's not a huge surprise, since Armstrong himself has hinted at the end, and Brian Cox has been more direct in some interviews. Also, HBO boss Casey Bloys has said for a long time that Armstrong decides when the show ends.
The show will start its fourth season on Sunday, March 26. The season starts after Logan Roy's (Brian Cox) adult children, including Siobhan (Sarah Snook), Roman (Kieran Culkin), and Kendall, feel betrayed by their father (Jeremy Strong).
He said, "There are a few different aspects. One, we could have said it as soon as I sort of decided, almost when we were writing it, which I think would be weird and perverse. We could have said it at the end of the season. I quite like that idea, creatively, because then the audience is just able to enjoy everything as it comes, without trying to figure things out, or perceiving things in a certain way once they know it's the final season. But, also, the countervailing thought is that we don't hide the ball very much on the show. I feel a responsibility to the viewership, and I personally wouldn't like the feeling of, "Oh, that's it, guys. That was the end." I wouldn't like that in a show. I think I would like to know it is coming to an end."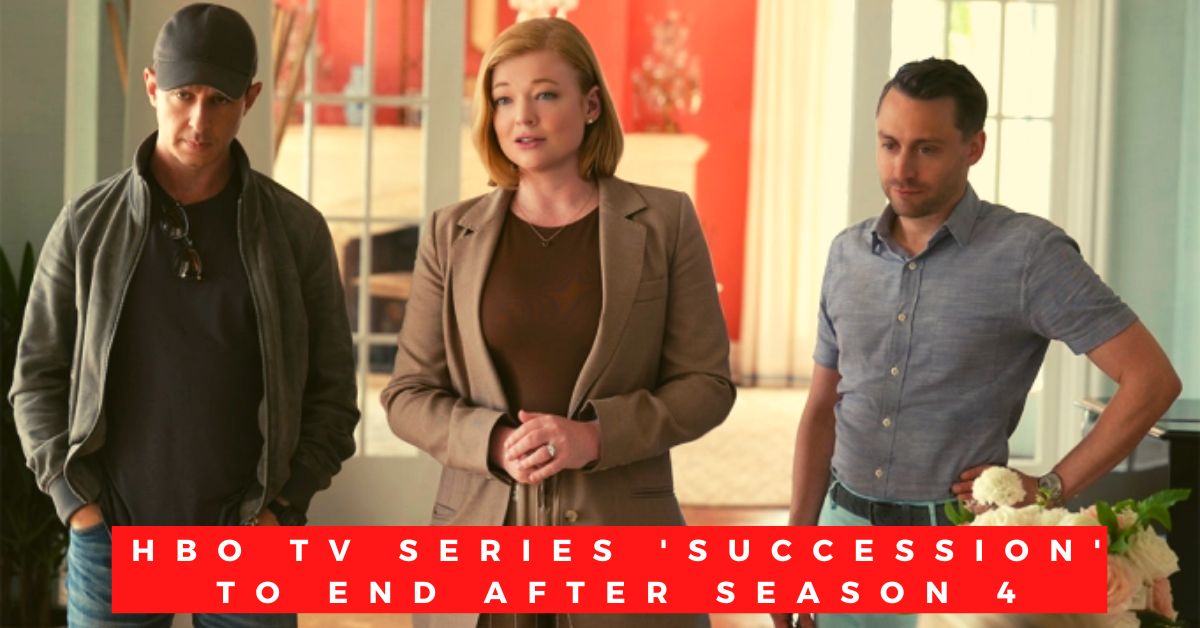 Don't Miss Out on the Thrilling Adventure:
In Season 4, the sale of media giant Waystar Royco to tech visionary Lukas Matsson (Alexander Skarsgrd) gets closer. When the Roys think about what their lives will be like after the sale, they feel existential anxiety and fight with each other as a family. As the family thinks about a future in which their cultural and political power is severely limited, a power struggle breaks out.
Alan Ruck, Matthew Macfadyen, Nicholas Braun, J. Smith-Cameron, Peter Friedman, David Rasche, Fisher Stevens, Hiam Abbass, Justine Lupe, Dagmara Domiczyk, Arian Moayed, Scott Nicholson, Zo Winters, Annabelle Dexter-Jones, Juliana Canfield, and Jeannie Berlin are also in the show.
Skarsgrd, Cherry Jones, Hope Davis, Justin Kirk, and Stephen Root are also in the cast.
Annabeth Gish, Adam Godley, Eili Harboe, and Jóhannes Haukur Jóhannesson are among the new people in Season 4. Harriet Walter, James Cromwell, Natalie Gold, Caitlin Fitzgerald, Ashley Zukerman, Larry Pine, Mark-Linn Baker, and Pip Torrens are among the cast members who are coming back.
Armstrong, who also made the Channel 4 comedy Peep Show, said that it was a "bit tortured" for the show to end.
"Who knows about the psychological reasons, but the creative ones were that it felt really useful to not make the final, final decision for ages. You know, there's a promise in the title of Succession. I've never thought this could go on forever. The end has always been kind of present in my mind. From Season 2, I've been trying to think: Is it the next one, or the one after that, or is it the one after that?" he said.
Armstrong is the showrunner and is also an executive producer. Executive producers also include Adam McKay, Frank Rich, Kevin Messick, Jane Tranter, Mark Mylod, Tony Roche, Scott Ferguson, Jon Brown, Lucy Prebble, Will Tracy, and Will Ferrell.
'Succession' Ending With Season 4 on HBO https://t.co/WdTYFmg4mn

— The Hollywood Reporter (@THR) February 24, 2023
Every season has an ending, but the memories last forever.
Be the first to know about upcoming seasons by following us on Twitter!