While the impending fourth entry in the gun-fu franchise isn't short on time, John Wick (Keanu Reeves) may be running out of time. According to information, John Wick: Chapter 4 will be the longest installment in the series at 2 hours, and 49 minutes, including credits.
The director of the movie, Chad Stahelski, had assured us that it would be the longest in the series, and it appears that he has kept his word. This information is released during the appropriately called "Wick Week," which Lionsgate announced following the Super Bowl last weekend.
Wick Week will give a week of exclusives, John Wick: Chapter 4 teasers, posters, and more in exchange for skipping the Game Day commercial, which sounds like a reasonable trade-off. As was previously announced, John Wick will face some of his worst enemies in John Wick: Chapter 4.
As the price on his head rises, Wick expands the scope of his battle with the High Table by going for the most influential criminals in cities including New York, Paris, Osaka, and Berlin. The past few stills from the movie have deftly leaned into the fourth film's global setting, with Wick engaging in combat in chilly settings and at well-known Parisian landmarks.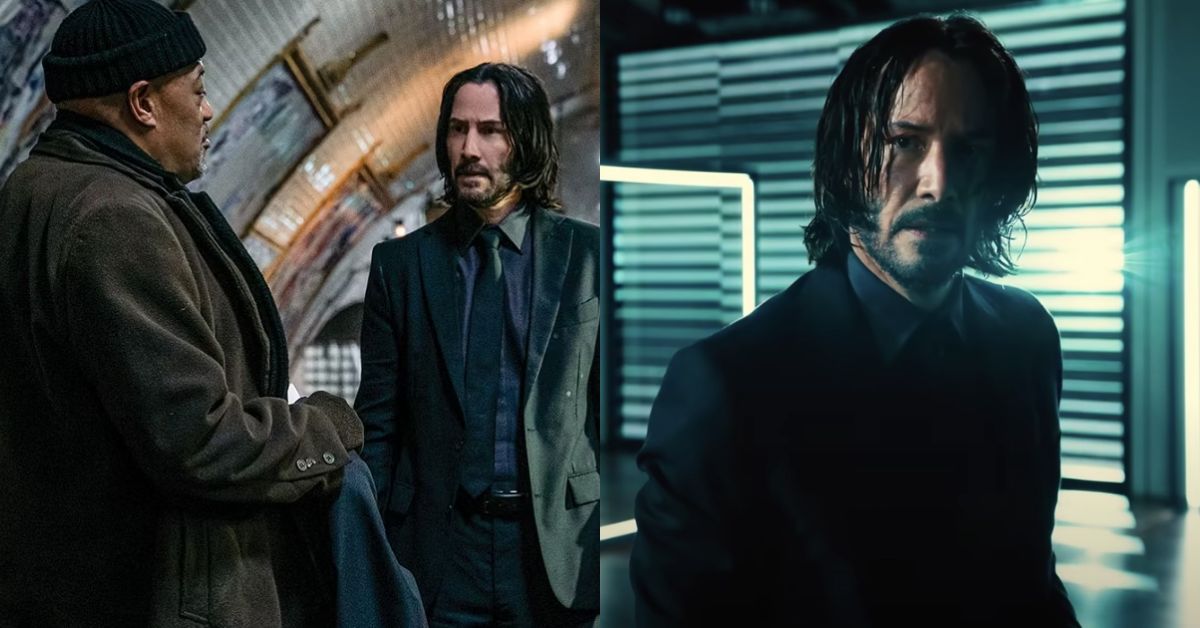 The marketing for John Wick: Chapter 4 expectations has been heavily reliant on images of clocks. Time is on our minds, from menacing ticking clocks to hourglasses packed with bullets. The first installment of John Wick, which was released in 2014, ran for 101 minutes.
The lengths of the sequels, John Wick: Chapter 2 and John Wick: Chapter 3 – Parabellum, were 122 and 131 minutes, respectively. Given that John Wick: Chapter 4 will be 169 minutes long, it appears that there will be a lot of high-octane action and possibly even larger stakes.
John Wick: Chapter 4 (Release Date) is hardly the first movie to debut with a long-running duration. Both The Batman and Black Panther: Wakanda Forever, which debuted in theaters at 176 minutes and 161 minutes, respectively, last year, had amazing, enduring action-packed set pieces.
Without a doubt, Stahelski wants to make this installment of John Wick's action even more intense. Particularly when you take into account how incredible it appears in the brief clips shown in the trailer and teasers. Every second of this playtime is worthwhile.
Who Else Will Return for Chapter 4 of John Wick?
Ian McShane will reprise his roles as Winston and Lance Reddick as Charon in John Wick: Chapter 4, along with newcomers Bill Skarsgrd, who portrays the villain The Marquis, Shamier Anderson, who plays The Tracker, and Clancy Brown, who plays The Harbinger.
Shimazu (Hiroyuki Sanada) and Caine (Donnie Yen) will also square battle in the fourth movie. Additionally, Reeves will work with Laurence Fishburne once more as Bowery King, his previous Matrix co-star.
The names of Rina Sawayama, Scott Adkins, and Natalia Tena's characters haven't been made public yet, but they will all be in the movie. On March 24, John Wick: Chapter 4 will hit theaters. Watch our in-depth interview with filmmaker Chad Stahelski for more information on the sequel.