American singer, songwriter, and television personality Katy Perry was born Katheryn Elizabeth Hudson on October 25, 1984. She has been dubbed the "Queen of Camp" by Vogue and is well known for her influence on contemporary pop music as well as her campy appearance. At the age of 16, Perry decided to pursue a career in gospel music.
In 2001, Red Hill Records released her debut album, Katy Hudson, which was not a commercial success. At the age of 17, she relocated to Los Angeles to pursue a career in secular music. She later took on the stage name "Katy Perry" derived from her mother's maiden name. Before joining Capitol Records, she was booted from Columbia Records after recording an album there.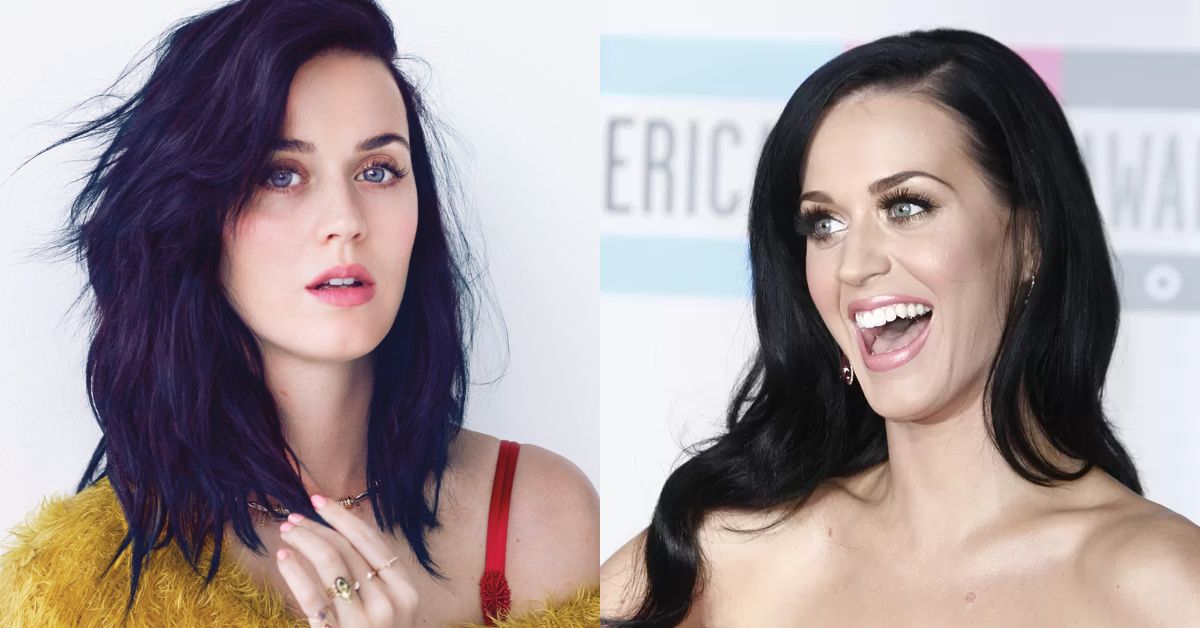 What Happened to Katy Perry's Career?
From the late 2000s to the mid-2010s, Katy Perry was one of the most popular and prolific pop performers; her music was everywhere, her singles almost always debuted at No. 1, and she had a sizable and devoted fan base. However, this cannot be stated about 2020. Katy Perry was reached Huge net worth in 2022.
Off to a Great Start?
Following the release of her breakthrough debut album "One of the Boys" in 2008, which featured the hits "I Kissed a Girl" and "Hot N Cold," Perry enjoyed her most lucrative period to date. Only Michael Jackson had previously achieved this feat with his album "Thriller" in 1982. Do you know How did micheal jackson die? Her 2010 album "Teenage Dream" went on to make history by producing five number-one songs from a single album.
Out of Style?
The gap between Perry's albums "Prism" in 2013 and "Witness" in 2017 also did Perry no favors. Perry was still a relatively new artist in 2013, so delaying the release of a new album for four years was a mistake. From 2013 to 2017, the music industry saw a significant change: Streaming gained enormous popularity, but mainstream music's appeal decreased as hip-hop took over the charts.
When Perry finally returned, the musical scene had changed so drastically during her absence that the general public had started to forget about her and she appeared to be a little behind the times and out of touch with what was "popular."
Producer Troubles
In addition, the Dr. Luke affair caused Perry's career to the tank. Dr. Luke, who produced Perry's biggest successes from her first three albums, is often given credit for the hits' popularity and catchiness. Perry chose to quit working with him when Kesha accused him of rape, and she released "Witness" as her first album without him.
She said, "I want to stay out of it because I know them both and I empathize with both of them and obviously it's a sad situation for both of them," when questioned about the charges, but otherwise remained unbiased. And those two are the only ones who are aware of what transpired.
Dr. Luke had, in my opinion, already started to lose some of his magic as a producer, and some of Perry's more recent songs, like "Never Really Over," are evidence that she can still create incredible pop music without him. But many reviews noticed his absence on "Witness," and they frequently mentioned it as the reason why the album lacked the catchiness of Perry's earlier works.
That SNL Performance
Last but not least, Perry struggled during her "Saturday Night Live" performances of "Swish Swish" and "Bon Appétit." The "Witness" period was put to an end by Perry's controversial and ridiculed "SNL" performance in 2017.
The performance was extensively posted on social media sites like Twitter and YouTube as Migos' embarrassing involvement and her terrible dancing came under fire from fans and media sources.
The fact that Perry had to improvise because Migos refused to perform with the drag queens who were scheduled to be a part of the performance may have contributed to the discomfort of the performance, but the general audience was unaware of this and believed Perry was to blame.
Can Perry's Career Be Saved?
Perry has seen one of the biggest and swiftest falls from grace in the history of modern music, but I still think there's time for a comeback. She is still fairly young and extremely well-known, and as millennials and Gen Zers mature into adults, I'm sure there will be a lot of nostalgia for the latter part of the 2000s and the beginning of the 2010s.
According to me, Perry could achieve success once more if she did the following. Perry needs to switch record labels because she still needs a label that will market her as a superstar. She should then change her sound next. Even while "Smile" is a fantastic pop song, it does, I must agree, sound a little stale.
I believe her voice would sound best with a classic synth-pop sound, perhaps with an '80s influence. Some of the songs on "Smile" refer to this, and I believe she should take it to its logical conclusion. She needs to start writing a little more sophisticated, modern, and subdued music.
Both she and her supporters have matured. A frequent target of criticism from fans for seeming tone-deaf, Perry also tends to speak out of turn, particularly on Twitter. She may greatly enhance her public image by paying attention to her supporters and PR staff, as well as by speaking more carefully.
Have a look at some of the latest trending articles:
The Rise of a Teenage Dream: Katy Perry's Childhood
On October 25, 1984, Katheryn Elizabeth Hudson, the daughter of Maurice Keith Hudson and Mary Christine Perry, was born in Santa Barbara, California. She has a younger brother and an older sister as siblings.
Perry is descended from Portuguese, English, German, and Irish people. She attended schools like "Santa Barbara Christian School" and "Paradise Valley Christian School" for her elementary schooling. She and her siblings were raised traditionally with lots of limitations.
In her home, only gospel music was permitted. She was forced to listen to various types of music in secret, which her friends gave to her. Her family was struggling financially, and they occasionally used food stamps and food from the church food bank meant to serve the congregation.
At age 9, she started her training and was included in her parents' ministry. When she was 15 years old, she finished the requirements for her General Educational Development (GED) from the "Dos Pueblos High School." She then enrolled in the "Music Academy of the West" to pursue a career in music, where she studied Italian opera.
Rock musicians Jennifer Knapp and Steve Thomas discovered her singing skills and brought her to Nashville, Tennessee. She received instruction in songwriting and guitar playing in Nashville.
She attended dance classes where she picked up various American dance styles like swing, lindy hop, and jitterbug. She is Frank Perry's (director of photography) niece.
Katy Perry's Journey to Finding Love
In October 2010, Katy Perry wed actor Russell Brand; however, the union only lasted two years. Later, she dated the musician John Mayer, but their union lasted just a brief time. Perry has also been romantically linked to both actor Orlando Bloom and musician Diplo.
She announced her engagement to Bloom with an Instagram picture of a flower-shaped ring on February 15, 2019. She has ties to numerous charitable groups that support those with cancer and HIV/AIDS, including "UNICEF," "Keep A Breast Foundation," "The Humane Society of the United States," "MusiCares," "Young Survival Coalition," and "Children's Health Fund."
The artist also advocates for homosexual rights and thinks that everyone should be treated equally regardless of their sexual orientation.
For more information, please stay connected with us on our site Leedaily.com.