In an unusual attempt to add programming to HBO Max, Warner Bros. Discovery has sued Paramount Global over the streaming rights to Comedy Central's "South Park."
According to documents obtained by IndieWire, the lawsuit was filed Friday in the New York State Supreme Court and also names Paramount's subsidiaries MTV Entertainment Studios and South Park Digital Studios as defendants.
The lawsuit alleges that "South Park" creators Trey Parker and Matt Stone's company, Paramount Global, violated the terms of a 2019 license agreement between the two businesses. Paramount Global also owns Comedy Central.
A spokesperson for Paramount Global claimed the allegations are "without merit" in a statement to IndieWire and charged WBD with failing to pay licensing payments due to Paramount for "South Park" episodes streaming on HBO Max.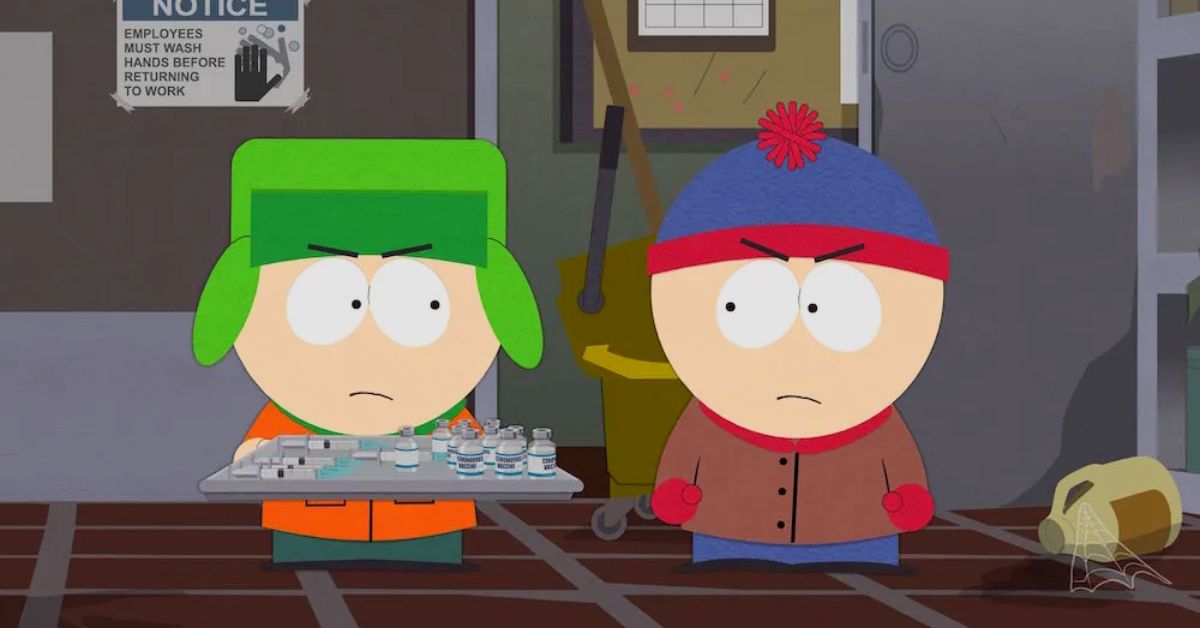 "We believe these claims are without merit and look forward to demonstrating so through the legal process," the statement reads.
"We also note that Paramount continues to adhere to the parties' contract by delivering new South Park episodes to HBO Max, even though Warner Bros. Discovery has failed and refused to pay license fees that it owes to Paramount for episodes that have already been delivered, and which HBO Max continues to stream."
With the $500 million 2019 agreement, HBO Max became the official home for the complete "South Park" catalog, which now numbers over 300 episodes plus the 1999 film "Bigger, Longer & Uncut."
Cartoon News Network Tweeted about this matter:
Warner Bros. Discovery is filing a lawsuit against Paramount Global for them breaching their $500M 'South Park' deal for HBO Max

WBD claims that Paramount breached the contract by making 14 'SOUTH PARK' specials exclusively for Paramount+. pic.twitter.com/4l6JcExRx3

— Cartoon News Network (@CCNCartoonNews) February 24, 2023
Comedy Central airs new episodes of the program, then the following day, they are streamed on WBD. But, in 2021 Paramount and Trey Parker and Matt Stone agreed to a $900 million contract that saw Comedy Central renew the program for 30 more seasons until 2027 and also gave the go-ahead for a run of 14 special episodes that would air on Paramount+.
Four of these specials have already debuted on the streaming service, including "Post Covid" from 2021 and the two-part "The Streaming Wars" from a year ago.
Warner Bros. Discovery accuses Paramount of participating in a "multi-year conspiracy" that was "blatantly intended to prop up Paramount+ at the detriment of Warner/HBO," alleging that these Paramount+ exclusive specials violate the terms of their licensing agreement.
"We believe that Paramount and South Park Digital Studios embarked on a multi-year scheme of unfair trade practices and deception, flagrantly and repeatedly breaching our contract, which gave HBO Max exclusive streaming rights to the existing library and new content from the popular animated comedy South Park," a representative for HBO Max said in a statement to IndieWire.
Must check:
The 2019 agreement, according to the lawsuit, stipulated that 30 episodes from the show's forthcoming Seasons 24, 25, and 26 would stream exclusively on HBO Max in addition to the show's back catalogue of episodes.
The aforementioned seasons, which were produced alongside the Paramount+ specials, featured significantly fewer episodes than those in the previous; Season 24 had two episodes, while Seasons 25 and the currently airing Season 26 each have six.
The lawsuit claims that WBD overpaid for less original content than was promised and that the new episodes are more valuable than the older ones. To get out of its duties under the 2019 agreement, it further accuses Paramount of using "verbal deception," including first selling the special episodes as "films."
Warner Bros. Discovery is being sued for up to $200 million in damages, which the lawsuit claims are "equivalent to all damages caused as a result of Defendant's wrongful activity, including but not limited to compensatory damages, consequential damages, and disgorgement of any profits."
Follow Leedaily on Twitter for the latest updates and breaking news.