As the second episode of Snowfall season 6 begins, Cissy (Michael Hyatt) is still trying to make peace between her brother and son, but her plan to take down Teddy (Carter Hudson) may have hit a snag when her new KBG partner Rubén (Alejandro Edda) is recognized by another major player in this fictitious drug-fueled world.
How Did Parissa Escape Rubén?
Beginning with this episode, viewers will learn the secret to Parissa's (Tiffany Lonsdale) escape from Rubén in the season five finale. It appears that she is able to outpace him and jump a fence. She suffers an injury upon landing, unfortunately.
The police stop her the next morning. After assessing her wounds and determining that she is somewhat disoriented, they place her under arrest. It is there that Teddy comes to save the day.
While Teddy is resting at home, he inquires as to whether Parissa was able to get a decent glimpse at her pursuer. A facial composite drawing of Rubén has been created thanks to her cooperation with a sketch artist, who had previously drawn individual facial features from multiple photographs.
Do you know which trending series are mostly searched in 2023? These are some links you can visit to learn more about:
Franklin Meets With Rubén
Franklin (Damson Idris) and Cissy visit the museum where Franklin spent time with his mother when he was a child, and there they run across Rubén. Cissy leaves Franklin and Franklin alone after asking to speak to him alone.
In the course of their tour of the museum, Franklin makes it clear that he and Teddy are no longer on good terms and that the CIA contractor is now communicating exclusively with Louie and Jerome. Though this isn't the news Rubén was hoping to hear, it has certainly piqued his interest.
Franklin Has Some Difficult Decisions to Make
Because Franklin has already made up his mind to collaborate with the KGB in order to bring down Teddy, he must now decide whether or not to continue working with Kane (DeVaughn Nixon) in order to get his revenge on Louie and Jerome.
Kane has awoken in the hospital and is determined to seek revenge on those who tried to kill him. He tells Franklin he needs all the background he can get on his uncle, aunt, and ex-cop Beau Buckley (Brandon Jay McLaren).
Aware of Franklin's reluctance, Kane issues a thinly veiled threat: either Franklin assists him, or he is an enemy. Franklin's reluctance is reasonable, given how much he cares for his uncle. One of Franklin's options is to team up with Veronique's (Devyn A. Tyler) mom (Tamara Taylor).
Veronique arranges for her boyfriend and her mother to meet. The matriarch offers to help Franklin discover his millions in exchange for a cut of the profits. To transfer the funds, she says, the thief must have had a lookalike play Franklin with the banks.
She says she will travel to Panama to track down this double. She has asked him to foster a relationship with her daughter and grandchild and promised him 10% of the $73 million if she turns out to be successful. Franklin approves of the plan.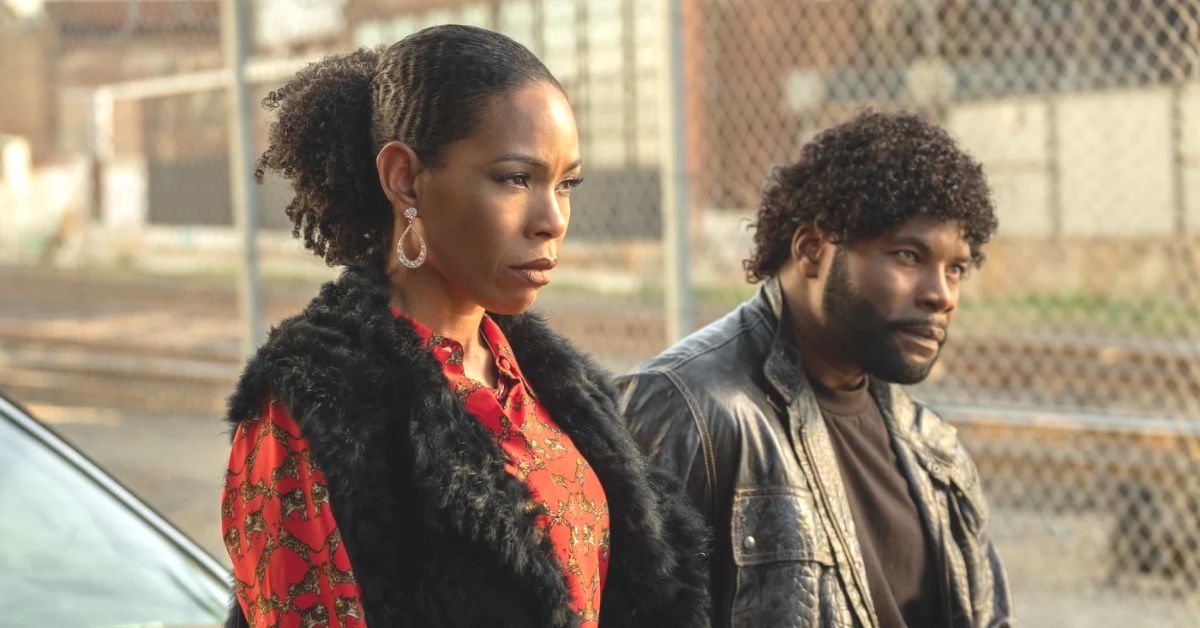 Louie and Jerome Do Damage Control
When their nephew stole them, Louie (Angela Lewis) and Jerome (Amin Joseph) are still attempting to get back into the business. The newlyweds had to assure two out-of-town salesmen that they will have merchandise to provide them when they meet with them.
Even though Louie and Jerome don't yet have the narcotics, they assure the traffickers they will before they have to leave town (which they may if Teddy is a man of his word). After that, Skully (De'aundre Bonds) and Louie, and Jerome have a chat. Skully, now more levelheaded, counsels Louie and Jerome to make amends with Kane after the latter learns of their attempts to murder the latter.
Louie makes his way through the list of people who were in the know about the hit, and he correctly guesses that Franklin is the one who told Kane. Skully stresses that Louie and Jerome make amends with Kane and Franklin before "karma" destroys their lives.
Skully hands each of them a paper crane and assures them he will be watching over them from beyond the grave. The camera zooms in on Louie dropping the crane as she and Jerome leave, an act that portends bad things for her in the future.
Visit Our Website, Leedaily.com, to Stay in Touch With Us and Find Out More.