There has been a lot of speculation about Madelyn Cline's love life since her breakup with her co-star on Outer Banks, Chase Stokes. From 2020 to 2021, Cline dated Stokes, who plays Sarah Cameron's love interest John Booker Routledge in Netflix's Outer Banks.
Since then, rumors have circulated that Cline is dating celebrities including Jackson Guthy, Zack Bia, and Ross Butler. After her separation from Stokes in 2021, Cline decided to keep her romantic life under wraps until an interview with Today in February 2023.
It's possible for "certain folks," she claimed. Where will you put anything left for yourself if you give everything — like, all of your energy — away? Now you know why celebrities like to keep their social networks small.
She continued, "I realized there are parts of my life that only me or one other person are entitled to. I prefer it that way. It also just makes things more special. That's usually how relationships are." Cline also told Today that she's often thinking about "what not to share with the world, and what to keep personal."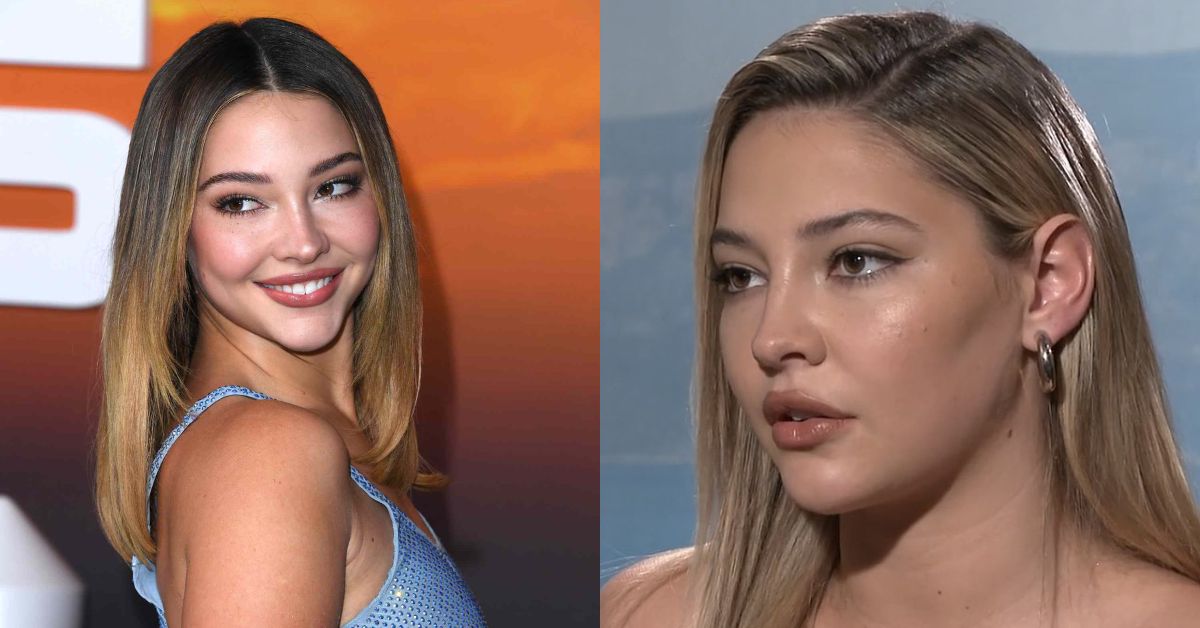 Who is Madelyn Cline Dating Now?
American actress Madelyn Cline shot to popularity after being cast as Sarah Cameron in the critically acclaimed Netflix series "Outer Banks." She's received a lot of attention for her acting skills and her attractive appearance, but her fans are also interested in learning more about her relationships. Who is Madelyn Cline now seeing?
Jackson Guthy (2022 – Present)
It wasn't until July 2022 that rumors began to circulate that Madelyn Cline and Jackson Guthy, lead vocalist of the band North of Nine, were dating. In an interview released in December 2022, Cline's relationship status was officially confirmed after it was revealed that she and her partner shared a "Malibu home" with their dogs.
In the same month that Guthy and Cline celebrated her 25th birthday together, he also posted a photo on his Instagram Story confirming their relationship. Guthy wrote "Happy birthday" with a blue love emoji as the photo's caption. With the caption "My love," an alien, and a red heart emoji, Cline re-posted the Instagram Story.
Zack Bia (2021 – 2022)
After being spotted at Giorgio Baldi in Santa Monica, California on a day in December 2021, Madelyn Cline and Zack Bia were first linked. During that period, "Madelyn and Zack have been spending a lot of time together," as one source informed Us Weekly.
She is being vague about where their relationship is with him. The informant went on to say that Cline and Bia hadn't "identified" their relationship at the time because "they recently started seeing each other."
On the other hand, the insider emphasized that it was "very telling" as Cline celebrated her 24th birthday with Bia at a Los Angeles Lakers game the same month. The insider stated, "They may seem like an unusual fit, but she is someone who can get along with everybody because of how kind she is. That couple has chemistry.
Here You Can Read Other Articles Related to Dating and Relationships:
Ross Butler (2021)
In September 2021, while both Madelyn Cline and Ross Butler were in Milan, Italy for Milan Fashion Week, TMZ uploaded a video of them dancing at the restaurant Cera. In October 2021, Butler addressed the claims in an interview with TMZ, saying that he and Cline were "just friends." I dance with many people," he proclaimed. "Nothing more than pals."