One of the show's directors appears to have spilled the beans on when fans may expect to see the second half of Season 4 of Titans. The premiere episode of Titans season 4 was a major event for the HBO Max series. Just as the heroes are about to leave Gotham City, they will have to face their deadliest enemy.
Although Mother Mayhem provided the initial threat, the Titans will be facing a new foe in the second part of Season 4. As Sebastian Sanger completes his metamorphosis into Brother Blood, their former comrade has turned against them.
The extent to which Brother Blood, one of the most memorable Teen Titans villains, affects the show this season remains to be seen. Fans have been waiting for the second half of season 4 of Titans on HBO Max since part 1 aired in 2022.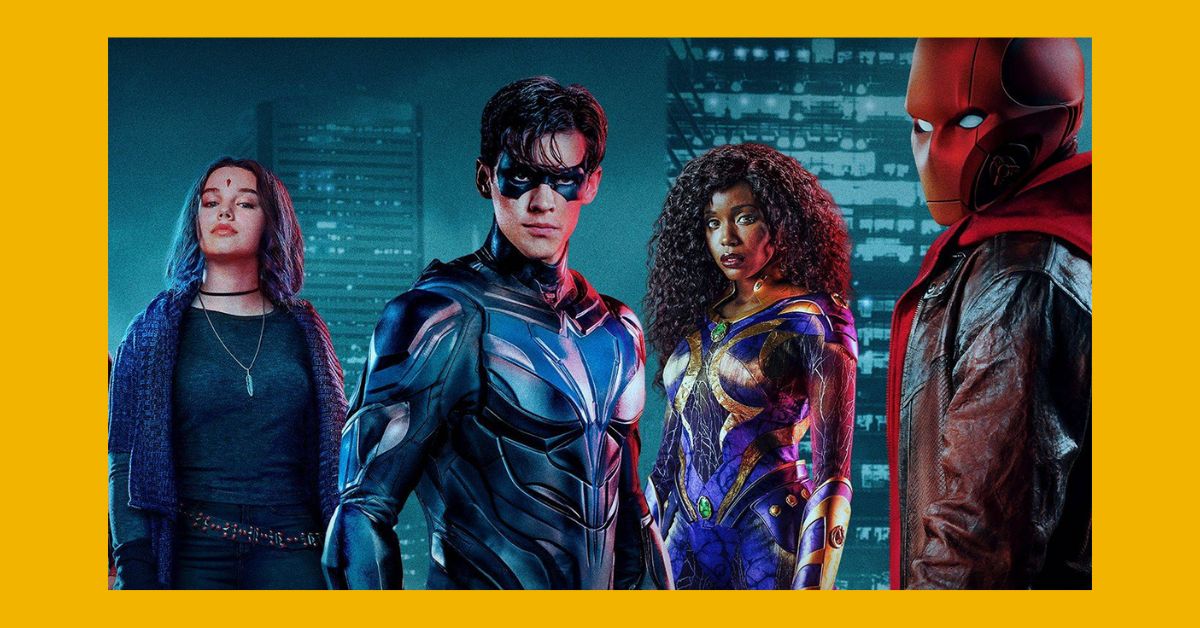 Even though Warner Bros. TV and HBO Max haven't officially announced a release date, it's possible that one of the filmmakers has let the release window slip. Many Titans episodes' director Nicholas Copus recently addressed a fan who wanted to know when they may expect to see Part 2 of Season 4.
Copus, who erased his first remark, anticipated the show's comeback in April. The filmmaker also gave mixed signals about the possibility of a Titans season 5 by stating he couldn't reveal any details at the moment.
Titans season 4, part 2 may premiere in April, although HBO Max and Warner Bros. TV have not commented on the possible premiere date or whether or not the show would return for season 5.
What is in Store for Titans Season 4 Part 2?
We still haven't seen any video from the second half of Titans season 4, but we do know a few things about the story. We will investigate the possibility of Brother Blood's redemption. Joseph Morgan told  in an exclusive interview that it all comes down to whether or not Sebastian "wants to be saved."
His relationship with Raven, who regained her abilities in the midseason finale, will be pivotal as well. The re-exploration of Nightwing and Starfire's romance, which was hinted at much more in the first half of season 4, will also continue in the second half of the season.
In the first half of Titans season 4, the show explored Beast Boy's abilities and introduced his bond with The Red. Ryan Potter, who plays Gar Logan, contributed to the revival's debut episode, "Dude, Where's My Gar," giving viewers something to look forward to.
Potter collaborated with the episode's teleplay's writer, Geoff Johns. Once a picture of Brec Bassinger and Brianna Potter surfaced online last fall, speculation began that they would appear in this episode. Whether or when HBO Max announces additional information about the rumored crossover remains to be seen.
There's been no news on whether or whether HBO Max would bring back Titans for a fifth season, but a recent development may bode well for the show. Warner Bros. Discovery, according to CFO Gunnar Wiedenfels, would no longer be canceling projects in order to take tax deductions.
Ultimately, it will come down to the streaming service's analytics for Titans season 4. It's possible that season 5 of Titans is happening now because of Copus's possible slip-up comment.
After the release of the second half of season 4 of Titans, hopefully, HBO Max will have provided more information about the show's future beyond season 5.
Do you know which trending series are mostly searched in 2023? These are some links you can visit to learn more about: