As a Netflix original reality competition dating show with some of the streaming giant's most popular or controversial personalities, "Perfect Match" really breaks all the rules of the genre. That's because it gives the contestants the power to both get rid of themselves and keep others in. It also has compatibility challenges to help them find their true love.
Chloe Veitch and Shayne Jansen were two people who dated here at one point. If you want to know more about them and where they are now, we've got you covered.
Check out some other new content we've published:
 Chloe and Shayne's Love Story
When Chloe met Shayne for the first time as his "blind date" about halfway through the production, there was an instant, comfortable spark between them that neither of them could ignore. The fact that it was a private day spa treatment where they could get as messy and touchy as they wanted also made a big difference in how they felt about each other at first. In fact, it helped them figure out that they were both loud, proud, energetic, honest, kind, and conversation-driven people, which showed that they had a lot in common.
"When Chloe walked in with that energy and her personality, she just lit up the whole room," Shayene later said. "It made me feel comfortable right away, too, you know. I didn't have to hold back because she matched it all. It was almost kinda scary how much chemistry we had right away." The best part for him and the "Too Hot to Handle" season 1 and "The Circle" season 2 star, though, was that their values were the same after the small talk, jokes, and casual chatter that came at the beginning died down.
Then Chloe said, "It's crazy to think I didn't know Shayne about an hour ago, and now I feel like I've known him for years. The way we connected straight away [was] absolutely mind-blowing… I love everything about Shayne… There's potential that I and him are going to be a couple of the house… We're gonna get married." So, it shouldn't be a surprise that they got together that night, but they did so only because the 'Love is Blind' season 2 star left his date with his close friend Ines Tazi ('The Circle France') behind.
Chloe and Shayne did get stronger as they got to know each other better, but when Chloe was sent on a date with her ex-boyfriend Mitchell Eason, everything turned upside down. She quickly realized, though, that she still cared about her ex-co-star from "The Circle," who is now her boyfriend. This made her feel like she had to choose between her new love and her old love. She finally chose the second one because she thought they could make things work, and Shayne was quickly voted off because he couldn't find a match with anyone else.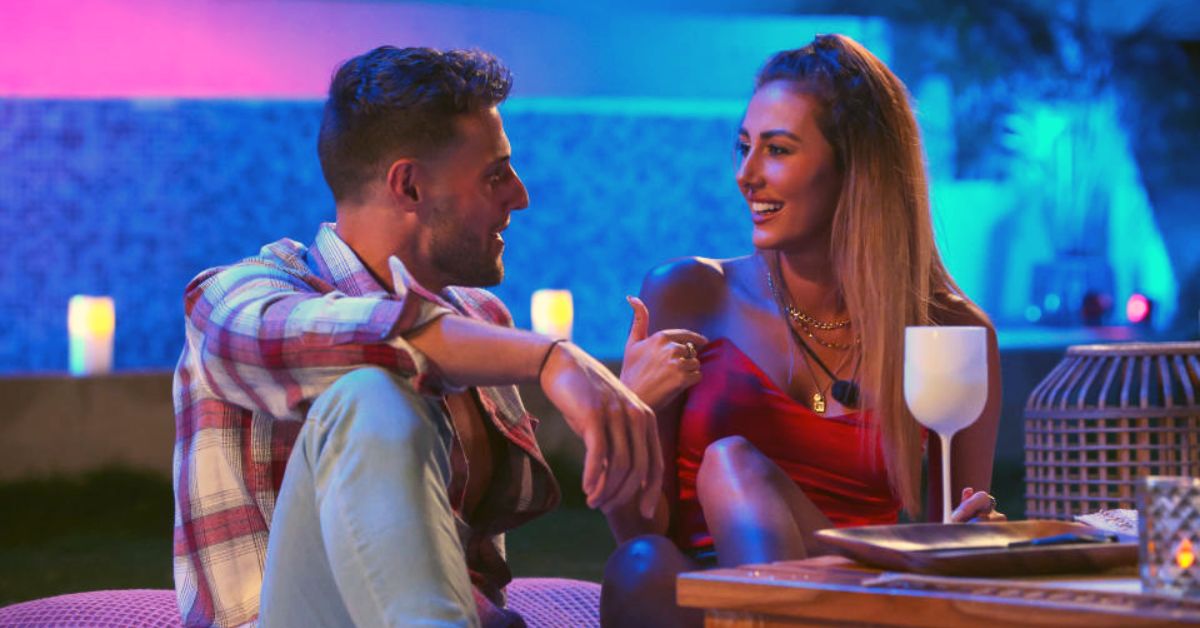 Are Shayne and Chloe Still Together?
Things did change again soon after, though, when Mitchell said he wasn't ready for a relationship at all because he wanted to try out all of his options. At that point, Chloe decided to move on without any drama, since it was clear she didn't want to waste time waiting for someone who wasn't even close to being on the same page as her. She also decided that if Shayne was on the list of contestants who could be invited back to the show, she would definitely choose him, which is exactly what she did.
Chloe wanted another chance with Shayne after she made it clear that he wasn't her second choice. All she had to do was look at her past to make sure she would never have regrets or wonder "what if?" Since Shayne went back to the "Private Match" villa, it seems like things worked out for them, but in the real world, it doesn't look like they were able to make their relationship last.
Chloe did say recently, "I'm going, to be honest with you, I didn't even watch 'Love Is Blind' when [Shayne] was on… When I first saw him, it was a big surprise. For me, it felt like love at first sight. The way we were connected was crazy. I didn't know I needed to be part of that pair!" She also said, "We were inseparable, but then Mitchell came along, and things changed." She meant that Mitchell changed things before she made sure they could get back on track.
But the fact that Chloe and Shayne don't follow each other on any social media sites and don't talk to each other publicly through posts, stories, or comments suggests that they are no longer together. As of this writing, neither the English beauty nor the American Realtor has confirmed or denied that they are dating. However, there are no signs that they are even keeping in touch or hanging out casually, so it's hard to be hopeful about their relationship.