Baby, Keke Palmer has given birth! The Nope actress and her partner Darius Jackson welcomed a baby boy, Leodis Andrellton Jackson, into the world. "Hey Son!!!!" Keke captioned a photo of her newborn baby on Instagram on Feb. 27. "Born during Black History Month, with a name to match."
Among the images, Keke posted were a selfie of the couple "Only 48hrs of being parents" and touching images of the couple in the hospital after Leodis was born.
She also revealed details about her connection with Darius in her essay, stating that "When we initially started dating, he frequently created me playlists, with "Someone" by El Debarge being a favorite.
Look at God, we created someone by becoming each other's someone!" On December 3, the actress shocked her audience by revealing her pregnancy during her opening monologue for Saturday Night Live host.
"Some speculations are floating around, and some have been saying in my comments that Keke is pregnant, so I want to clear the air and declare that I am!" She said, exposing her bump by unbuttoning her coat.
"I have to admit, though, that while it's horrible when people disseminate false information about you guys online, it's even worse when it's true," she said.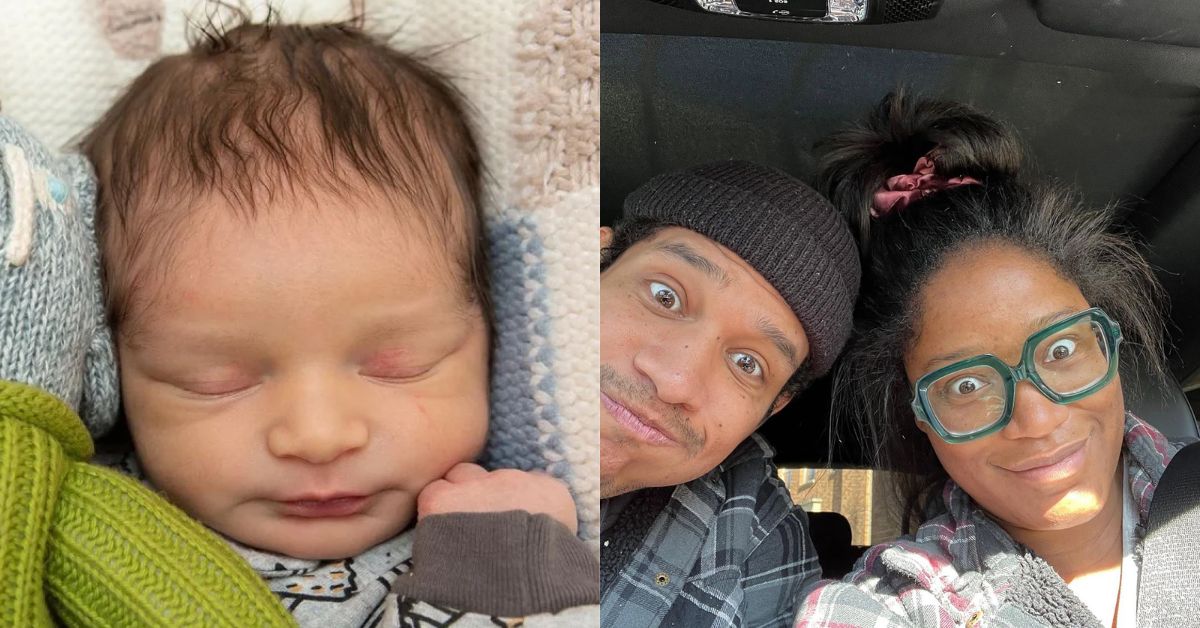 She went on, "I mean, like, I was trying so hard to keep it under wraps because, you know, I've had a lot going on. Yet in all honesty, I am overjoyed since this has been the biggest godsend. I'm going to be a mother, guys." Keke wrote a post on her journey after her appearance on the show.
She wrote on December 4 that "this year has taken me on a ride!". "What's cool is that my baby and I are already working on it as a team. Gratitude to God! Thank you to my wonderful parents and extended family for their unwavering support."
Darius, whom Keke referred to as her "other half," received praise as well for "offering me the things that only true union can deliver." She concluded her note, "Love is all we have isn't it, you do nothing in this world alone, and trust me, I am not alone! Very grateful."
Fitness instructor Darius revealed the news in his unique way on Instagram Stories with a picture of Keke cradling her growing baby bulge while dining out and wearing a sweater. Using the word "2023" and a red heart emoji, he captioned the photo.
Keke hasn't revealed much about her relationship with Darius, although she did discuss her love life when she appeared on The Tamron Hall Show in November 2021.
She cited the difficulty of hiding as the reason for choosing to make her relationship with her boyfriend's Instagram official. We spend so much time together, and he's my closest friend, that it simply becomes second nature for me to not try to disguise my happiness.
Poetik Flakko Revealed on Twitter that

Keke Palmer

Gives Birth Welcomes First Child
It won't be everything you see, she continued, "but this is someone important to me so why not?" At the end of the day, she said, "so why not is This my work?"
In August 2021, after Keke published Polaroids of the two sharing a PDA at her 28th birthday celebration, they became Instagram friends. The Scream Queens actress recently thought back on how she manages her time to reconcile her career with her personal life.
She exclusively told E! News in November, "You're always trying to figure out how to preserve it." "It's not simple, and I would never claim or imply that it is because it isn't. I, therefore, make a point of checking in with myself as often as I can."
Keke added that she likes to be scheduled and active and feels "very fulfilled with what I do." Said she, "I feel good while I'm performing because I view it as a service. Being of service to others makes me feel happy."
Keke stated that she has to make more time for herself even if she expressed a desire to pursue other career paths in the industry, such as producing.
The personal half of her, the side that doesn't act, she explained, "is at home watching documentaries, TV series, and old comedies."
"That half of me also requires affection; all it wants is to spend time with my cat Jackie and be with her family. Again, I need to retain both of those aspects of myself daily while maintaining balance."
You can find out which actresses are rumored to be pregnant in the year 2023 by clicking on the link below: