The results are in, and Aidan Bryant has won America's Got Talent: All-Stars. The top 11 finalists had one final performance on the greatest platform in the world during the two-hour finale on Monday night. Superfans of AGT: All Stars assisted in reducing the fierce competition to the top five finalists after a number of noteworthy performances and spectacular guest appearances.
In the end, Aidan was named AGT: All Stars 2023's victor. When the aerialist received more votes than Avery Dixon, Light Balance Kids, Ana-Maria Mrgean, and Aidan McCan, the tense announcement was delivered.
AGT: All Stars' first season began with 60 artists from around the world. But, the 18-year-old immediately caught the attention of judges Howie Mandel, Heidi Klum, and Simon Cowell.
You can also check out the below articles for the latest information on other shows:
He appeared in AGT season 16 back in the summer of 2021, as viewers may recall, and placed second to magician Dustin Tavella. Aidan had a great comeback this time around with feats of strength, mind-blowing contortions, and jaw-dropping acrobatics.
Weezer, Babyface, and Adam Lambert gave special musical performances at the end of the first season of the new NBC spinoff show. In addition, former AGT contestants Terry Fator and Mat Franco made a comeback to help emerging talent.
Many were already on edge when host Terry Crews revealed Aidan as the winner of AGT: All Stars, and many took to social media right after to share their opinions.
"YES!!! Congrats, @AidanBryantAGT!!! Much deserved!!" one person wrote on Twitter. "And let me just say the 'super fans' got it right! The winner was my pick from the beginning & should have won their season! #Vindication," another added. "AIDAN BRYANT CONGRATULATIONS CHAMPION ," a different fan said.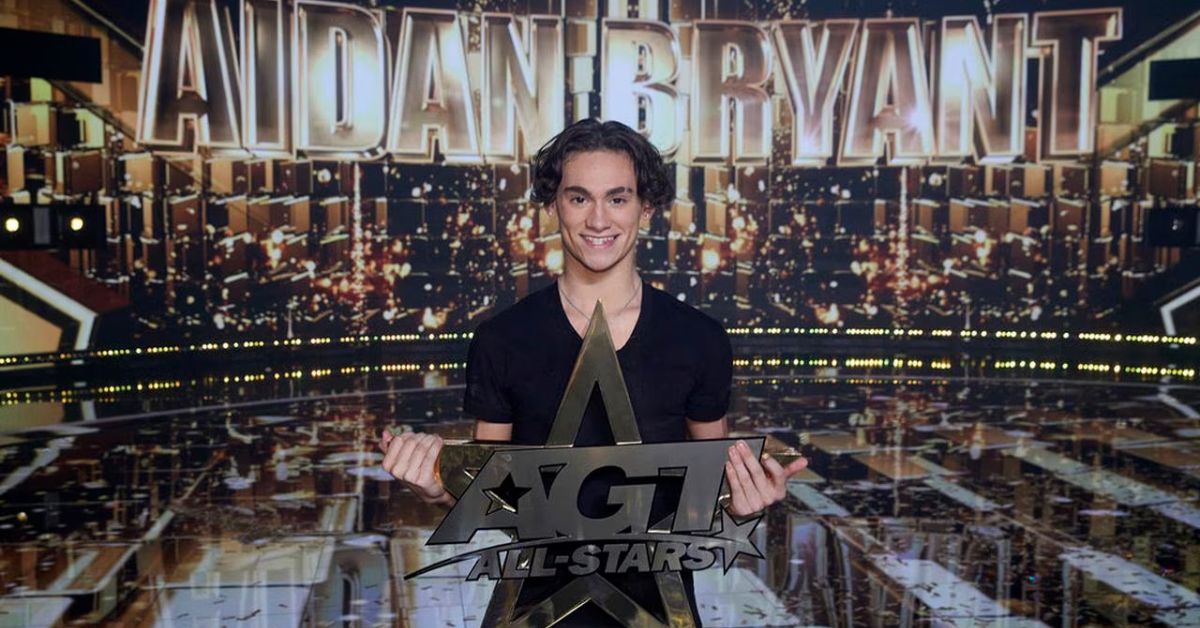 Yet, it is understandable that some AGT: All Stars viewers were disappointed that Avery did not win the competition. "It ought to have been Avery Dixon! I'm very furious! A follower tweeted" "I hope he gets a record deal! This must be a prank of some sort, right? These amazing fans, who are they? Are they even real? I'm glad for the child, but come on," said another.
You can check below in @AGT's Tweet, which announced the winner said that "They are the best of the best! Introducing your #AGTALLSTARS winner…":
They are the best of the best! Introducing your #AGTAllStars winner… pic.twitter.com/1TVmjplGUn

— America's Got Talent (@AGT) February 28, 2023
If you are curious to know other reality show then you can click on the below links:
You were and still are the finest, Avery Dixon. Only fantastic stuff coming your way! exclaimed another. Regardless of your feelings, longtime AGT viewers might notice a unique aspect of the winner's award. Simon claims that neither Aidan nor the show was successful in Las Vegas.
Other than the championship, Simon told Entertainment Tonight, "there's nothing to win on this show." What will the aerialist do next then? While we wait for news on Aidan's Instagram, we'll keep an eye out for any important developments.
If you're looking for relevant content, please check out Leedaily.com.