Season 2 of Disney+'s The Mandalorian will focus on Pedro Pascal's title character's (The Child's) search for more of The Child's people. Mando (also known as Din Djarin) enlists Gor Koresh (John Leguizamo) to help him locate more Mandalorians to aid him in his mission.
The tables are turned when Gor Koresh tries to assassinate Mando for his beskar armor, but Mando prevails and discovers that another Mandalorain has been sighted on Tatooine. Mando meets up with Peli Motto (Amy Sedaris), whose droid directs him to the city where the other Mandalorian was last seen.
Cobb Vanth (Timothy Olyphant), who is not a Mandalorian, serves as marshal of Mos Pelgo and wears green beskar armor. He says he purchased it from Jawas so that his community could be safe. Once Mando kills the Krayt Dragon that's been terrorizing the settlement and consuming its animals, Vanth will hand up the armor.
Mando helps the townspeople slay the beast and win the armor by using a Bantha as bait and forging a truce between the townspeople and the Tusken Raiders. The insectoid Dr. Mandible informs Mando, upon his return to Peli Motto, that he has a contact who is rumored to know about additional Mandalorians.
Mando takes it upon himself to deliver a Frog Lady and her eggs to Trask, where the Frog Man can fertilize the eggs and provide further details about the sightings of Mandalorians. The Frog Lady communicates with Mando through the chopped head of Q9-0 (Richard Ayoade).
Mando's damaged spacecraft makes it to Trask after being threatened by intergalactic arachnids and the Child eating some of the eggs himself, aggravating everyone.
The Mandalorian says chapter 17 is now streaming on Disney plus.
The cast and creative team shined bright at the special launch event for the new season of #TheMandalorian.

Chapter 17 is now streaming on @DisneyPlus. pic.twitter.com/CDdZjNHAr4

— The Mandalorian (@themandalorian) March 2, 2023
When Mando Finally Meets Bo-Katan
The Frog Lady's husband greets them upon their arrival at Trask, and he shows Mando the way to an inn. A sea captain offers to ferry Mando and the Kid to the Mandalorians. But, when at sea, he locks them both in a cage with a Mamacore, a Kraken-like creature.
The captain plans to execute Mando for his armor, but the arrival of the Mandalorians prevents that. This band of Mandalorians is headed by Bo-Katan (played by Katee Sackhoff, reprising her role from Star Wars: The Clone Wars and Star Wars Rebels for the first time in live-action).
Yet, Mando is hesitant to trust Bo-Katan, Axe (Simon Kassianides), and Koska (Mercedes Varnado) because they disobey his habit of not wearing helmets.
Bo-Katan informs him that he was born into The Watch, a group of religious extremists who follow the traditional Mandalorian way despite the fact that the vast majority of modern Mandalorians have abandoned it.
Hence, Mando declines their offer of assistance. Then, Bo-Katan offers Mando the knowledge he seeks in exchange for his assistance in storming an Imperial ship in their quest to regain Mandalore. He agrees to the arrangement, and the Frog Lady is left in charge of the Child.
While Bo-Katan searches for the Darksaber, a weapon taken from her by the empire, they engage in combat with stormtroopers.
To allow the Mandalorians to seize control of the ship, Mando valiantly charges at some stormtroopers, and Moff Gideon (Giancarlo Esposito), expecting a loss, coldly commands his men to sacrifice the ship, killing everyone.
Bo-Katan offers Mando a spot on the winning Mandalorian team and seals the victory for the Mandalorians. Instead, Mando decides to forge ahead on his own, armed with the knowledge that there is a Jedi on Corvus by the name of Ahsoka Tano (Rosario Dawson).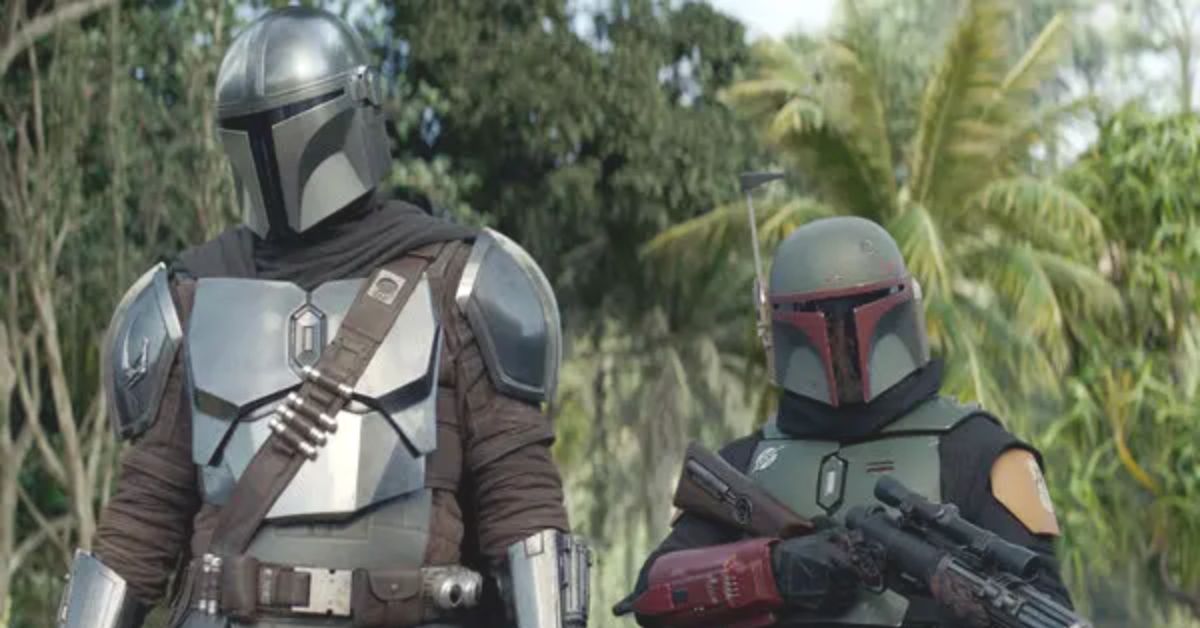 Ahsoka Tano Points Them Toward the Jedi
The Clone Wars audience was anticipating the return of Ahsoka, Anakin Skywalker's apprentice, but instead, we got to see Mando and the Child reunited with Season One favorites Greef Karga (Carl Weathers) and Cara Dune (Gina Carano).
Since then, the two have cleaned up Nevarro and offered to fix Mando's ship in exchange for his assistance in destroying an Imperial base. They send the Child to school, where he or she utilizes the Force to take macaroons from other kids while they fight stormtroopers.
Mando learns at the Imperial base that the Child's blood had been drawn and transfused into test subjects due to his high midi-chlorian count, which is what makes him sensitive to the Force.
Mando brings the Child back to Corvus after a successful mission, and the two go in their repaired ship to the planet. But, a tracking device has been implanted in the ship, and Moff Gideon is getting his Dark Troopers ready to confront Mando.
Morgan Elsbeth, the Imperial Magistrate, rules the city of Calodan on Corvus (Diana Lee Inosanto). Ahsoka Tano, a member of the Jedi Order, confronts her and gives her a day to either surrender or reveal the whereabouts of her master, Thrawn (a Star Wars character with several novels about his story still yet to appear in live-action). Mandalorian season 3 trailer is here.
Elsbeth gives Mando a beskar spear in return for his slaying Ahsoka when he and the Child arrive. After tracking down Ahsoka, however, Mando learns that the Child's name is Grogu thanks to her Force-based communications with the kid.
Ahsoka is too terrified of the fear and rage that Grogu has been exposed to while training with Mando to instruct him herself.
She reveals, however, that Grogu was actually reared in the Jedi Temple on Coruscant and that he only learned to control his abilities in order to survive following the destruction of the Jedi Order.
Do you know which trending series are mostly searched in 2023? These are some links you can visit to learn more about:
Boba Fett Was Alive After 'Return of the Jedi'
After Mando and Ahsoka team up to attack Calodan, Ahsoka tells him that the remains of the Jedi Temple on Tython are Grogu's best bet for making contact with the other Jedi. Once Ahsoka has given Mando the beskar spear, the two will part ways.
While Mando and Grogu travel to the temple ruins on Tython, Ahsoka explores the galaxy in quest of Grand Admiral Thrawn (which will be the focus of her own Disney+ show). There, they run into the one and only Boba Fett (Temura Morrison reprising his role from the prequel trilogy).
Mando demands the return of Fett's armor from Vanth, which he had gotten with the help of his mercenary friend Fennec Shand (Ming-Na Wen, who also voiced the character in The Bad Batch). As long as Fett and Shand commit to assist defend Grogu, Mando will agree.
The Empire, which had been following Mando's ship, launches an attack, and Fett and Shand come to his aid as he defends Grogu and makes contact with the Jedi. Even as Mando gives Fett his armor back, Moff Gideon's ship emerges in the sky and destroys it. Nowadays people also search the Mandalorian season 3.
As a result of the release of the four Dark Troopers, Grogu is quickly apprehended and taken away. Boba Fett and Fennec Shand agree to fulfill their part of the bargain and help Mando retrieve Grogu after he begs them to do so.
The Empire stuns Grogu and binds him up, and Moff Gideon says he has Bo-Darksaber. Katan's Admiring Grogu's use of the Force against the stormtroopers, Moff Gideon enthusiastically tells his doctor (Omid Abtahi) that he is a suitable donor.
The new season of #TheMandalorian has arrived.

Catch up on Chapter 17 now on @DisneyPlus. (1/2) pic.twitter.com/nZpdlhHaIc

— The Mandalorian (@themandalorian) March 2, 2023
Rescuing Grogu
The first season's fan favorite, Migs Mayfield, is incarcerated and Mando wants Cara Dune to arrange for him to be transferred into her custody. Mando needs Mayfield's assistance in finding Moff Gideon, despite the fact that Mayfield is a former Imperial soldier.
On Morak, Mayfield and Mando pose as Imperial soldiers to rob a rhydonium refinery shipment. Because of Mayfield's paranoia about being recognized by Valin Hess (Richard Colin Brake), Mando is forced to disobey his oath to defend "the Way of the Mandalorian" and take off his helmet for the facial scan required by the terminal. Do You know the Mandalorian season 3 episode 2 release date?
By doing so, he demonstrates his dedication to saving Grogu. As Hess downplays the deaths of Mayfield's comrades in Season One, Mayfield can't help but shoot him, and a gunfight breaks out.
The two hastily climb onto Boba Fett's ship from the rooftop. To light the refinery on fire, Mayfield fires a sniper shot while Dune and Shand return fire to their foes. When Mando finally gets the codes in his hands, he sends Moff Gideon a telegram full of threats.
Quickly, they are able to kidnap Gideon's doctor and discover the Imperial cruiser's defenses. When the other Mandalorians catch up with them, Bo-Katan and Boba Fett get into an especially heated argument about what it means to be a Mandalorian.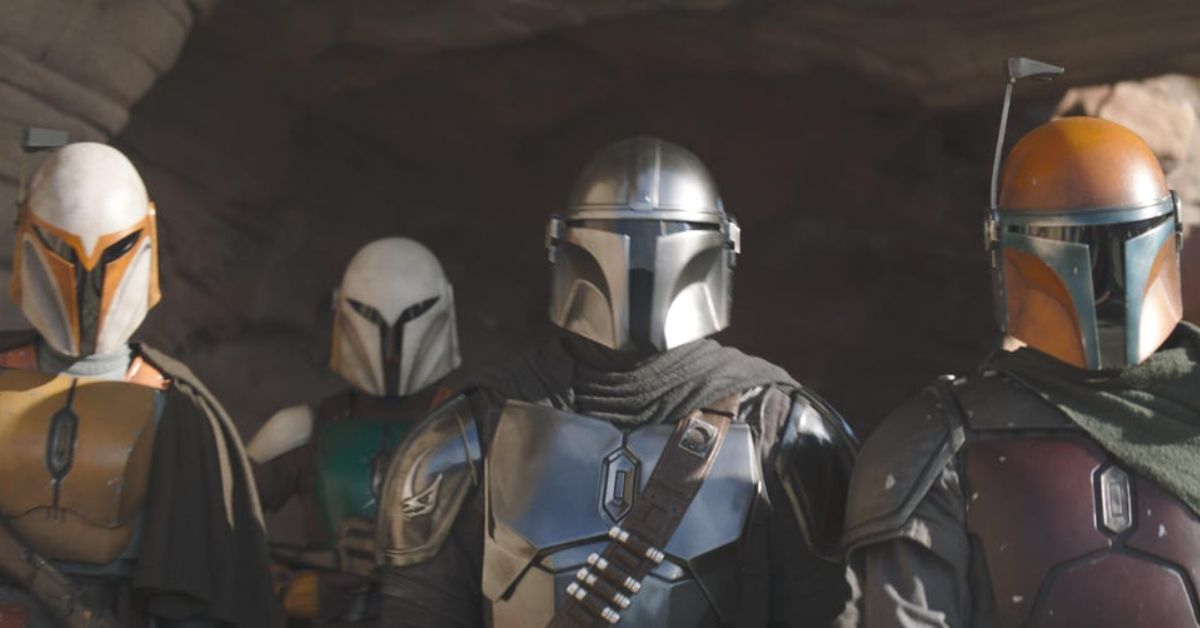 The Return of an Unlikely Hero to Rescue Them
Mando eventually defeats his foes with the help of his beskar spear and locates Gideon, who is watching over Grogu. As Bo-Katan is now the lawful owner of Mando's Darksaber thanks to his victory over Gideon, the latter seeks to goad Bo-Katan into killing Mando and taking it back by holding him, hostage.
Even when the Dark Troopers close in on them, she resists their temptations and the gang appears trapped and unmanned. Until that is, a mystery X-wing lands on the ship and a hooded Jedi casually dispatches Grogu in combat.
Gideon pulls out a secret blaster and shoots Bo-Katan, killing him before Mando can take another hit and save Grogu. Gideon then attempts suicide, but Cara stops him. Upon seeing the shadowy Jedi, Mando opens the door for him. Iconic actor Mark Hamill as Luke Skywalker has been spotted.
Mando removes his helmet so Grogu can say his goodbyes in private when Luke offers to train him, and Grogu sheds a few tears. It would appear that with Luke, Grogu, and R2-D2's departure, Season 2 of The Mandalorian and the saga of Mando and Grogu come to a conclusion.
Do you know which popular series are searched for most in 2023? To discover more, click on some of the following links:
The Tale of Mando is Continued in The Book of Boba Fett
The subsequent first season of The Book of Boba Fett on Disney+ continues the plot. Beginning with the fifth episode of the show, Mando and Grogu have not yet appeared, Mando is going about his bounty-hunting duties.
In a seemingly unrelated quest to the main plot of the program, Mando meets two Mandalorian warriors and requests them to examine his recently acquired Darksaber and turn his beskar spear into a chain mail tunic.
The tribe explains that the winner of the battle for the Darksaber has the right to rule Mandalore, but when Mando confesses to taking off his helmet, the tribe turns its back on him. After returning to Tatooine, Mando fixes up an old starfighter with Peli Motto to replace the vessel that Moff Gideon sank.
When Fennec Shand shows up to request Mando's assistance in Boba Fett's subsequent conflict, the new Mando adventure finally connects back to the main plot of the series. Mando agrees, but she has a few errands to run beforehand.
From there, he travels to a forest world and meets R2-D2 and Ahsoka Tano there. Mando's presence will prevent Luke from instructing Grogu, Ahsoka foretells. Thus, Mando requests that Ahsoka send the chainmail tunic to Grogu on his behalf.
Then, after leaving, Cad Bane (another former Clone Wars character) shoots Cobb Vanth and his deputy. Mando then returns to convince Cobb Vanth to support Boba Fett's cause in the impending conflict.