Single life has returned to Michael Blackson. Mizz Rada, the comedian's ex-girlfriend, lost no time letting everyone know she was back on the market and explaining why the relationship ended.
On Sunday, May 16, Rada used her Instagram to update her followers and Blackson's admirers on their relationship status.
She opened her message with the words, "IG friends, I'm sharing because I feel like you all have supported us even though this is my page," beside a photo of her and her ex-boyfriend in a happier moment in their relationship.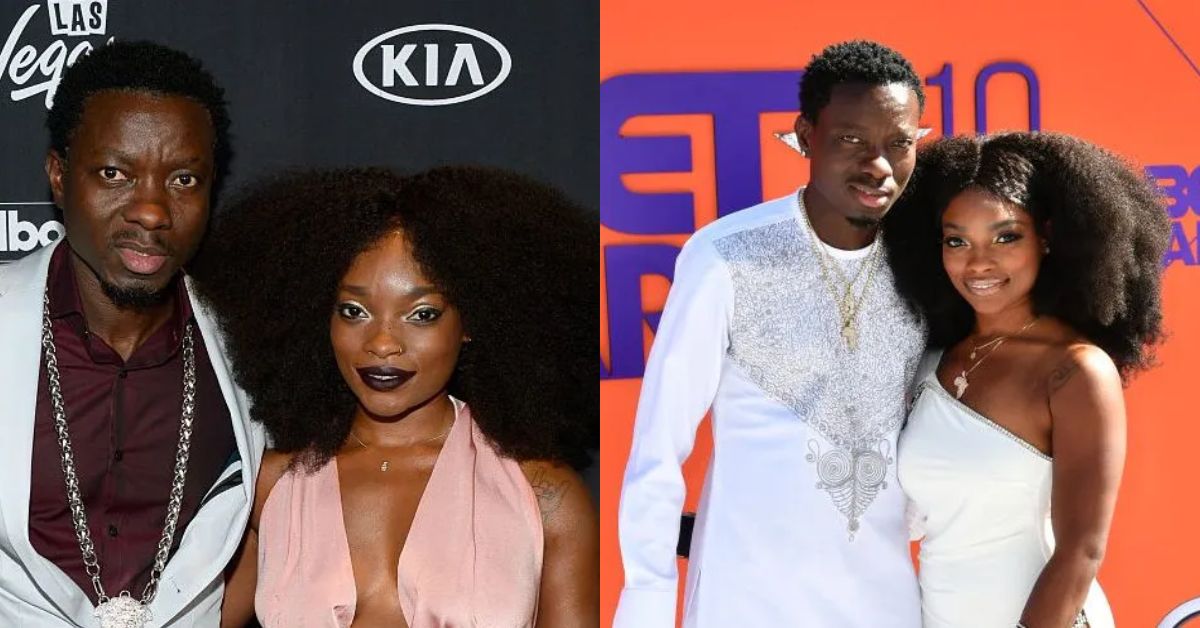 Whenever I go live or make a public post, someone inevitably brings up his haters. The hip-hop model gushed about her time with Blackson but also took a shot at him, writing, "It has been a great ride…..although I love him to death, he has internal issues to work on."
She continued to drop hints that she and he broke up because she felt "lied to." "I am a person who is easy to deal with, but I will not be lied to," she emphasized. Yet, she assured him that she and her ex would maintain cordial relations.
"It's time for me to move on and love him from a distance, but I promise he will always have my undying devotion and support. As for me and my side beeches, we're leaving the Gold Coast, so have fun and #takecare…."
Read More:
Michael Blackson has been mum about why he and Rada broke up. The news of their split came only one day after the Ghanaian-American comedian declared his intention to run for president in his home country in 2024.
"In four years, I intend to run for president of Ghana when I have straightened up my act. It's not a joke. I care far too much for my nation's citizens.
View this post on Instagram
Who am I going to get to vote for me? Please tell me if you don't want me to spend my time. "On Saturday, he made the initial tweet announcing it.
The 48-year-old man captioned an Instagram post featuring a screenshot of his tweet, "Twerking on Thursdays, camel toes on Fridays, and lose coochie Saturdays will all be scrapped in a year from now.
Laugh all you want, but I did have a vision today. For president in 2024, I support #MichaelKojoBediakoBlackson."
For more information, please stay connected with us on our site Leedaily.com.