Judy Heumann, a well-known activist who helped get laws passed to protect the rights of people with disabilities, died at the age of 75.
The American Association of People with Disabilities and her website and social media accounts said she had died on Saturday in Washington, D.C. The cause of death was not known right away.
Heumann lost her ability to walk at age two because she had polio. Her website says that she has been called the "mother of the disability rights movement" because she has worked for disabled people for a long time through protests and legal action.
She worked to get the Americans with Disabilities Act, the Individuals with Disabilities Education Act, and the Rehabilitation Act passed at the federal level. From 1993 to 2001, during the Clinton administration, she was the assistant secretary of the U.S. Office of Special Education and Rehabilitation Services.
Heumann also helped pass the United Nations Convention on the Rights of Persons with Disabilities, signed in May 2008.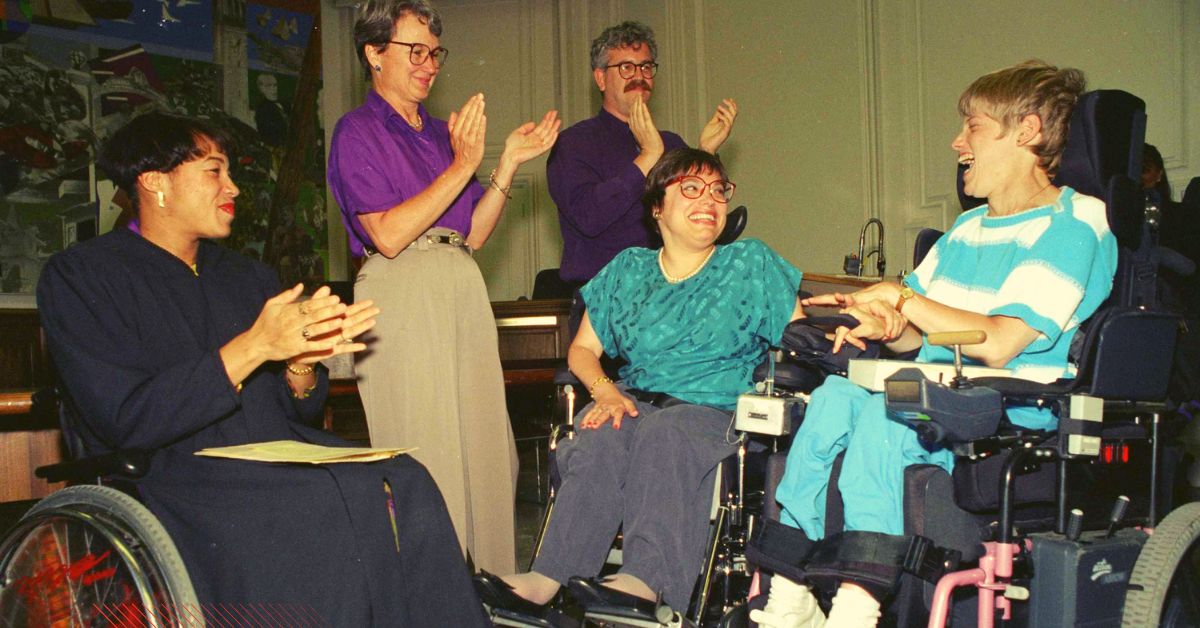 Check out some other new content we've published:
She helped start the Berkley Center for Independent Living, the Independent Living Movement, and the World Institute on Disability. She also served on the boards of the American Association of People with Disabilities, the Disability Rights Education and Defense Fund, Humanity and Inclusion, and the United States International Council on Disability.
Heumann was born in Philadelphia in 1947 and grew up in New York City. She co-wrote her memoir, "Being Heumann," and wrote "Rolling Warrior," a book for young adults.
In her book, she writes about how hard it was for her parents to find a school for their daughter. "Kids with disabilities were considered a hardship, economically and socially," she wrote.
She went on to finish high school and get a bachelor's degree from Long Island University and a master's degree in public health from the University of California, Berkeley.
She was also in the documentary "Crip Camp: A Disability Revolution" in 2020. It was about Camp Jened, a summer camp Heumann went to that helped start the movement for disability rights. The movie was in the running for an Oscar.
Joe Shapiro pays tribute to Judy Human in an emotional post:
Here is my story about my friend and teacher, Judy Heumann. She helped change the way Americans–and then the world–understand disability. Her sudden death is a shock and a loss. https://t.co/DEdjbGyhH3

— Joe Shapiro (@NPRJoeShapiro) March 5, 2023
In the 1970s, she sued the New York Board of Education and won. As a result, she was the first teacher in the state who could work while using a wheelchair, which the board had said was a fire hazard.
She was also a leader in the nonviolent occupation of a federal building in San Francisco in 1977, which was a big deal and helped get the Americans With Disabilities Act passed in 1990.