Valorant is a popular online multiplayer first-person shooter game developed by Riot Games. The game has been gaining popularity among gamers since its release in June 2020. One of the most exciting features of Valorant is the constant release of new content, including new agents and maps.
Recently, fans have been eagerly anticipating the release of the new agent Gekko, and are eager to know when they can expect to play this new character. In this context, the release date of  Valorant's new agent Gekko has become a hot topic among gamers, and there is a lot of anticipation and excitement surrounding its upcoming release.
Valorant Gekko Release Date
On Tuesday, March 7, 2023, Gekko will be released as a part of Episode 6 Act 2. Together with the most recent battle pass's brand-new content, he will be added to the game.
Gekko was made public on March 4 in advance of the VCT LOCK/IN championship game. The announcement was made during a showmatch in which the new Agent played alongside Tarik "tarik" Celik and Leonardo "frttt" Braz. For this unique showmatch, tarik and frttt selected other content producers and Valorant experts.
If you're interested in learning more about other popular video games, feel free to check out the links given below:
Valorant Agent 22's Official Name: Gekko
Gekko, an initiate in the game, was reared and born in Los Angeles. He follows Sova, Breach, Skye, KAY/O, and Fade as the sixth initiator. According to a well-known leaker, "ValorLeaks," Gekko was given the pseudonym "SmokeDancer" prior to his official announcement.
Why settle for one, when you can have five?

Meet Agent Gekko and his crew of creatures, launching with Episode 6: Act II. pic.twitter.com/2mdB1WQgox

— VALORANT (@PlayVALORANT) March 4, 2023
Valorant Gekko Abilities and Gameplay
EQUIP Dizzy FIRE to launch Dizzy into the air and propel her forward. Plasma blasts are launched against adversaries in the line of sight after Dizzy charges. Her plasma blinds foes who are struck by it. When Dizzy wears off, she transforms back into a dormant globule. After a brief cooldown, INTERACT to reclaim the globule and obtain another Dizzy charge.
EQUIP Wingman FIRE to send Wingman advancing in search of adversaries. While aiming at a spike location or a spike that has been planted, the wingman will launch a concussive blast at the first adversary he encounters using ALT FIRE. Gekko needs to have the Spike in his possession in order to plant.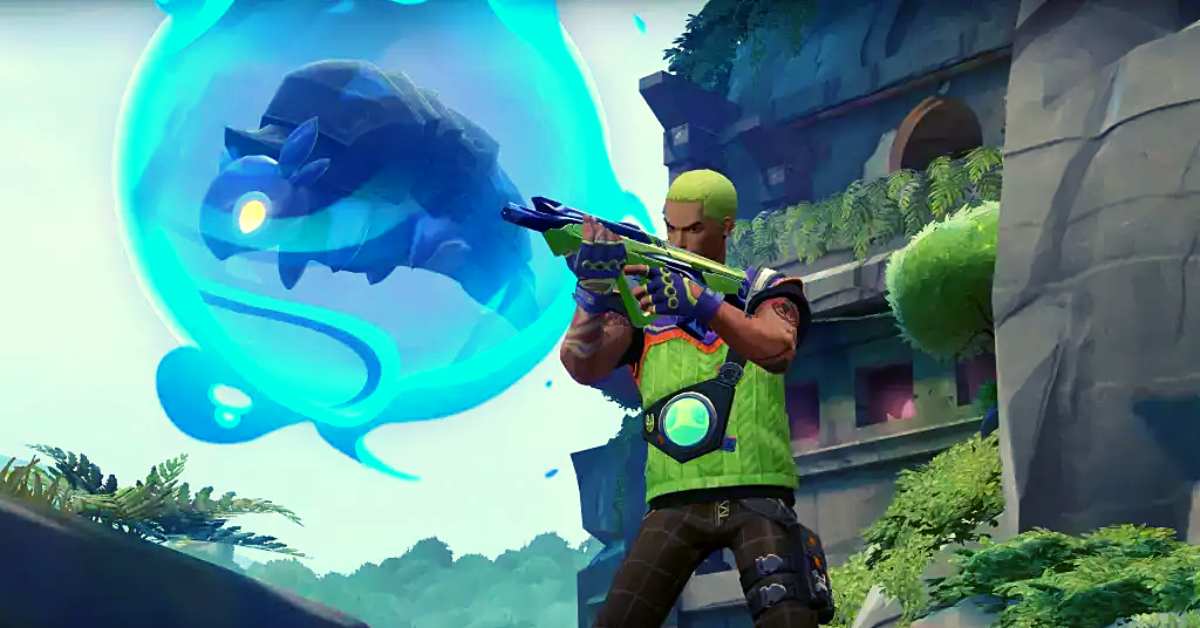 After a brief cooldown, when Wingman expires, he transforms back into a dormant globule INTERACT to recapture the globule and obtain another Wingman charge. EQUIP Mosh FIRE to throw Mosh underhanded or like a grenade. Immediately after landing, Mosh repeats itself over a sizable region before exploding.
To communicate with Thrash's mind and guide her through hostile territory, equip Thrash FIRE. ACTIVATE to advance and detonate, trapping any adversaries nearby. As Thrash wears off, she transforms back into a dormant globule. After a brief cooldown, INTERACT to regain the globule and receive another Thrash charge. You can recover trash once.
Valorant Gekko Trailer