TMZ claimed on March 3rd that Tom Sandoval and Ariana Madix have split up after dating for over nine years. The Vanderpump Rules couple was last seen together on March 1, when Tom Sandoval and the Most Extras were playing at TomTom.
The breakup is the latest one among the cast of Vanderpump Rules. James Kennedy and Raquel Leviss broke up in December 2021, and Katie Maloney and Tom Schwartz said they were getting a divorce in April 2022.
The news comes at the same time as Season 10 of Vanderpump Rules. Tom and Ariana first said they were dating at the end of Season 2 of the show in 2014. Since then, they've bought a house together, gotten a dog, and written a book about cocktail recipes with each other.
Tom and Ariana haven't talked about their breakup in public yet, but they did talk to BravoTV.com about what it's like to be the only OG Vanderpump Rules couple still together.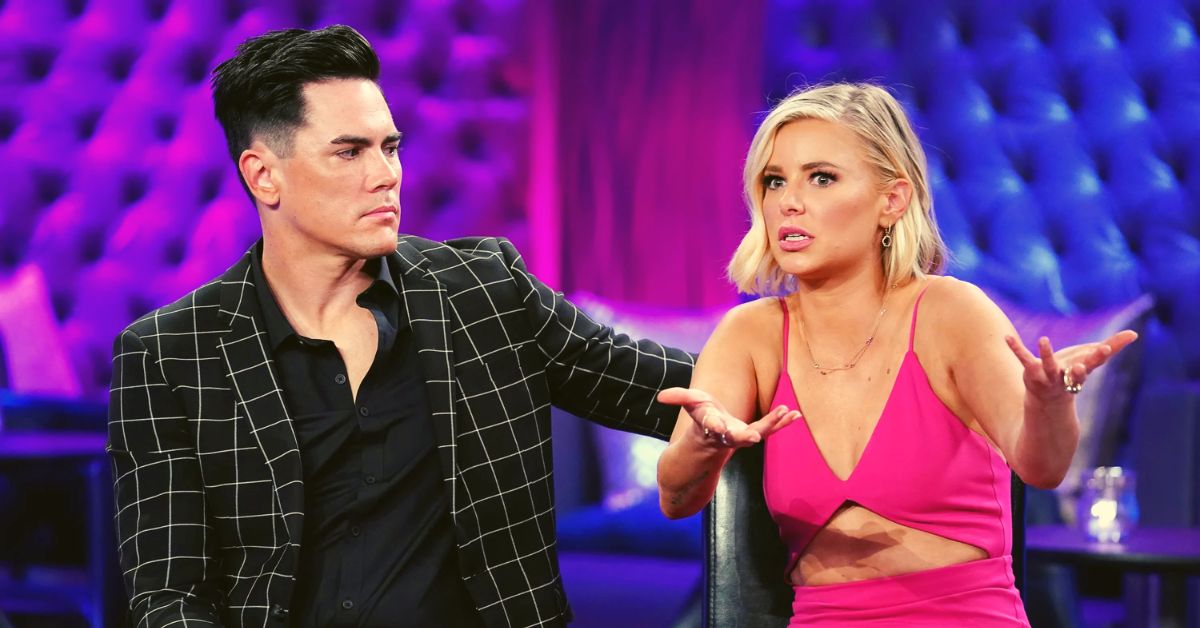 You Don't Want To Miss Out on This One:
Tom told BravoTV.com during a Q&A with fans,
"It's a lot of pressure." "But we don't really think about it like that. People's relationships are where they need to be. Some have run their course. I don't really think of it like us outlasting or anything like that."
Scheana Shay made a claim in the Vanderpump Rules Season 10 trailer, and Ariana talked about it. She can be seen telling Tom that Katie Maloney said that he and Ariana "have an open relationship."
"I don't know what gives, but we are in a monogamous relationship." said Ariana. She and Tom then talked more about their relationship, including the "key ingredients" that had helped them stay together for so long.
Tom said, "I would say definitely having a good banter, communication, and taking adventures together," Ariana added,  "I would say being friends first. Because when you're friends with somebody in addition to being in a relationship with them — or before being in a relationship with them — you really get to know that person on a level that's not just 'I think they're hot. Do they think I'm hot?' I think that level of connection is really important."
View this post on Instagram
"I think Tom's really funny," Ariana added. "And I like the way he goes full-on with everything he does. Even if Tom's gonna sing a karaoke song, he's gonna go full out!"
Tom said that what he likes most about Ariana is "how smart" she is. He laughed as he said, "I often call her my information booth."
After nine years together, Tom Sandoval and Ariana Madix have decided to split. They have remained amicable throughout their breakup and both have expressed their love and admiration for one another. While their relationship may have come to an end, their friendship remains strong and they wish each other the best in their future endeavors.