Alex Murdaugh was sentenced to life in prison without the chance of parole on Friday for killing his wife and grown son. This is another step in the fall of the disgraced lawyer, whose family had a lot of legal power in parts of South Carolina's Lowcountry for many years. "Amazingly to have you come and testify that it was just another ordinary day. "
We were out having fun with my wife and son. It's not true. Not believable. "You can convince yourself of it, but you can't convince anyone else," Judge Clifton Newman said right before the sentence was handed down. Murdaugh said he was innocent on Friday, just like he did when he was a witness at his trial. However, Newman asked him directly when his web of lies and deceit would end.
"I know you have to see Paul and Maggie at night when you're attempting to sleep. I'm sure they come and visit you, I'm sure," the judge told Murdaugh at one point in the Colleton County courtroom. "Every night," said Murdaugh, whose family name used to mean "law" in some parts of South Carolina.
After more than a month and dozens of witnesses, the jury took less than three hours on Thursday to find Murdaugh guilty of two counts of murder and two counts of having a gun while committing a violent crime. Prosecutors asked for Murdaugh to go to prison for life without the chance of parole. This would keep Murdaugh from getting the death penalty.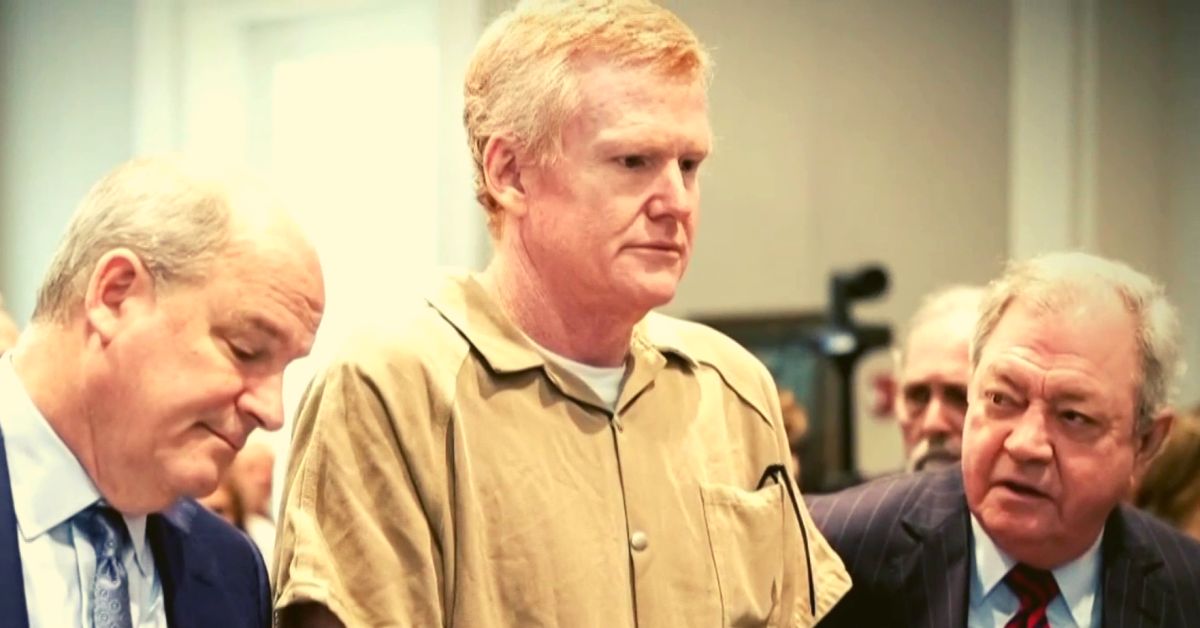 "Today, justice was done," said lead prosecutor Creighton Waters at a news conference on Thursday night. "It doesn't matter what family you come from. No matter how much money you have or how much people think you have. It makes no difference how well-known you are."Justice will be done in South Carolina if you do wrong, break the law, or kill someone."
The case brought national attention to Murdaugh, a former personal injury lawyer whose father, grandfather, and great-grandfather were all prosecutors for a part of southern South Carolina from 1920 to 2006. Netflix and HBO Max made documentaries about him.
On June 7, 2021, the bodies of Maggie, Murdaugh's wife, and Paul, his 22-year-old son, were found on the family's Islandton property. Last week, Murdaugh took the stand to defend himself. He said he found the bodies after a short visit to his sick mother that night.
Prosecutors had said that Murdaugh did it to keep people from looking into his growing financial problems and to delay the investigations. They focused on Murdaugh's history of lying, saying that he stole millions of dollars from his former clients and the law firm and then lied to cover his tracks. In court, Murdaugh admitted to both the theft and the lies.
The defense asked for a new trial after the verdict, but Newman said the jury had had enough time to think about the evidence and that the evidence of guilt was "overwhelming."
Have a look at some of the latest trending news:
Juror Evidence Made it Clear
Craig Moyer, a jury member, told ABC that it took the group less than an hour to find Murdaugh guilty. Moyer was the first member of the panel to talk about the trial in public. He said, "The evidence was clear."
The jury started its work by voting: "It was two not guilty, one not sure, and nine guilty," he said Friday, adding that his vote was guilty. "Everybody was talking about 45 minutes later … we figured it out," he said.
Since there wasn't much or any direct evidence linking Murdaugh to the scene, like eyewitnesses, the prosecution mostly used indirect evidence, like phone and vehicle tracking systems that showed Murdaugh's movements on the night of the murders.
And prosecutors pointed to another important lie to the case: a video clip that showed Murdaugh at the murder site shortly before the killings, even though he repeatedly said during the investigation that he was not there.
Nearly a dozen family and friends testified that Alex Murdaugh's voice could be heard in the background of the video that Paul took near the family's dog kennels just before prosecutors say they were killed.
Murdaugh then said that the voice was his and that he had lied to police about where he was because he had become paranoid, which he said was because he was addicted to opioid painkillers.
Moyer, a juror, was surprised when Murdaugh admitted that the voice heard in the video just before the murders was his own, he said. The juror said that was the thing that made Moyer think Murdaugh was guilty.
Moyer said that Murdaugh's defense argument that he didn't have enough time to do the crimes and clean up didn't make sense. Moyer said that Murdaugh was "a good liar, but not good enough."
"I didn't see any true remorse or compassion or anything," he said, adding that when Murdaugh took the stand, "He didn't cry. All he did was blow snot." Dave Aronberg, the state attorney for Florida's Palm Beach County, told CNN Thursday night that in the end, "it was the victim, Paul Murdaugh, who solved his own murder,"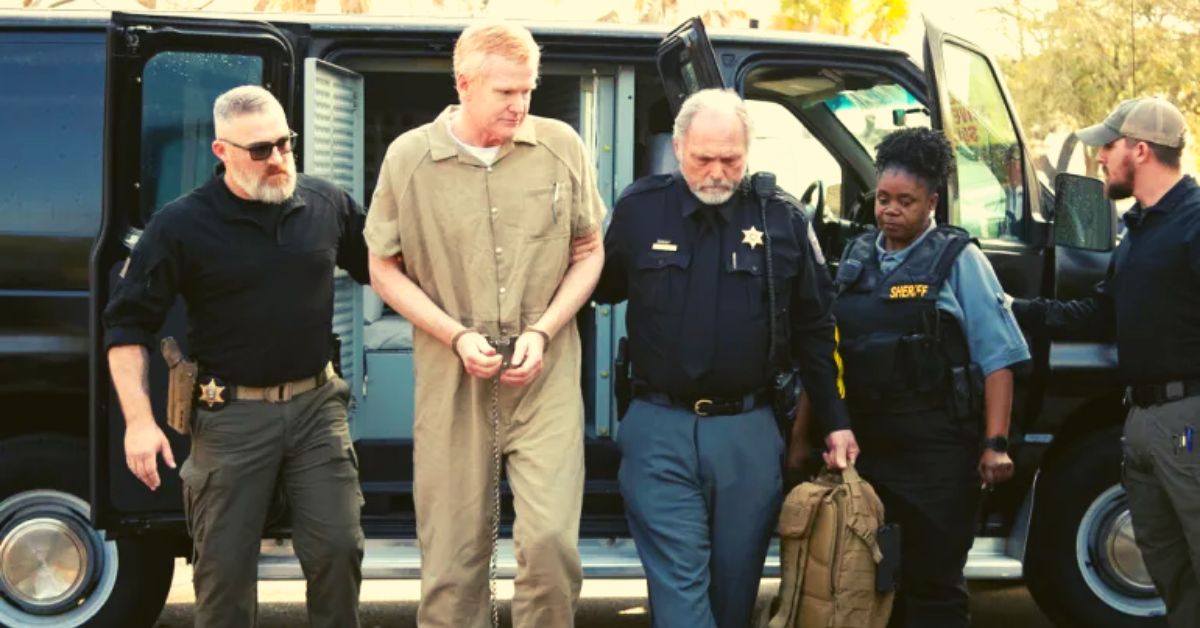 Defense Uses Drug Addiction as Its Defense
Murdaugh's lawyers said that he was a good father and husband who would never hurt his family. They also said that the police didn't do enough to check out other suspects. In closing arguments, the defence said that the prosecution's theory of why he did it didn't make any sense and that he lied about where he was because he was "in the throes of addiction," not because he was guilty.
Murdaugh was a partner at a strong law firm that bore his name. But his popularity hid deeper problems. After he killed his wife and son, he was accused of stealing money, resigned, was accused of a suicide-for-hire and insurance scam plot, went to rehab for drug addiction, lost his licence to practise law, and was finally charged with murder.
In a separate case that hasn't gone to trial yet, Murdaugh is accused of 99 financial crimes, including stealing millions of dollars from his clients, former law firm, and the government.
Murdaugh's old law firm, which changed its name to Parker Law Group because of what he did, said that Thursday's verdict was a step in the right direction. During the murder trial, several people from the law group spoke out.
"The actions of Alex Murdaugh are shocking to us all. Tonight's verdict, which was rendered after a thorough and fair trial, brings justice and some closure to this awful matter," the firm said on Facebook. "Maggie and Paul died tragically and for reasons, we may never fully comprehend. They were much beloved, and we will forever mourn their loss."
BREAKING: South Carolina lawyer Alex Murdaugh has been sentenced to life without parole for killing his wife and son.
BREAKING: South Carolina lawyer Alex Murdaugh has been sentenced to life without parole for killing his wife and son. https://t.co/AzzkHS9gAI pic.twitter.com/MLx7IUlo3i

— The Associated Press (@AP) March 3, 2023
People are also reading…
Court
room
Ver
dict
Leaves
Legal
Experts
Speech
less
Some lawyers who followed the trial didn't expect the jury to all agree that the man was guilty, and they didn't expect it to happen so quickly. They also said that Murdaugh's lies probably led to the quick decision.
"They convicted him with conviction," criminal defense attorney Sara Azari said. "I really thought there was going to be somewhat of a struggle in this jury room. I think they couldn't get past the lie" about the kennel video. Experts in the law told CNN that Murdaugh's testimony was likely a turning point for the group and a double-edged sword.
Experts said it was a chance for the jury to feel sorry for him while he seemed to put everything on the line by admitting to his drug use and telling lies over and over again during financial schemes and the murder investigation. But the verdict shows jurors did not believe Murdaugh was credible.
A former U.S. attorney for South Carolina said he thought the jury wouldn't be able to agree on a verdict after long discussions.
Bill Nettles told CNN,
"The one thing you can clearly take away from this was, he had been lying to a lot of people that he loved for a long time, and so he had obviously gotten to be pretty good at it,"

"If he went in there and they believed him, then he would have likely been found not guilty. But once they decide that he's willing to put himself out there and they don't believe him, that's kind of a tough hill to get over," he added.
A lawyer for people who say Murdaugh cheated them out of money was also surprised by how quickly the verdict came out, he said. When Justin Bamberg heard a verdict had been reached less than three hours after deliberations started, he suspected Murdaugh would be convicted, he said.
"I truly think that the jury recognized this man lied to everybody," including clients, and that the jury concluded he was lying to them also, he told CNN. He said that the people Bamberg is working for thought that Thursday's verdict was the first step in holding Murdaugh accountable.

"Every single person who's been victimized by Alex has wanted one thing: complete accountability," he said. "And complete accountability started here today with this jury verdict."
Alex Murdaugh's sentence of life in prison is a stark reminder that crime does not pay.