Grandmaster Melle Mel has said that if Eminem was Black, he would not be on lists of the best rappers of all time.
In a new interview with Art Of Dialogue, the lead singer of Grandmaster Flash And The Furious Five talked about Eminem being in the top five of Billboard's list of the "50 Greatest Rappers of All Time," and he didn't hold back.
Melle Mel said, "Obviously, he's a capable rapper," "If you was talking about sales, he sold more than everybody. If you talking about rhyme style – OK, he got a rhyme style."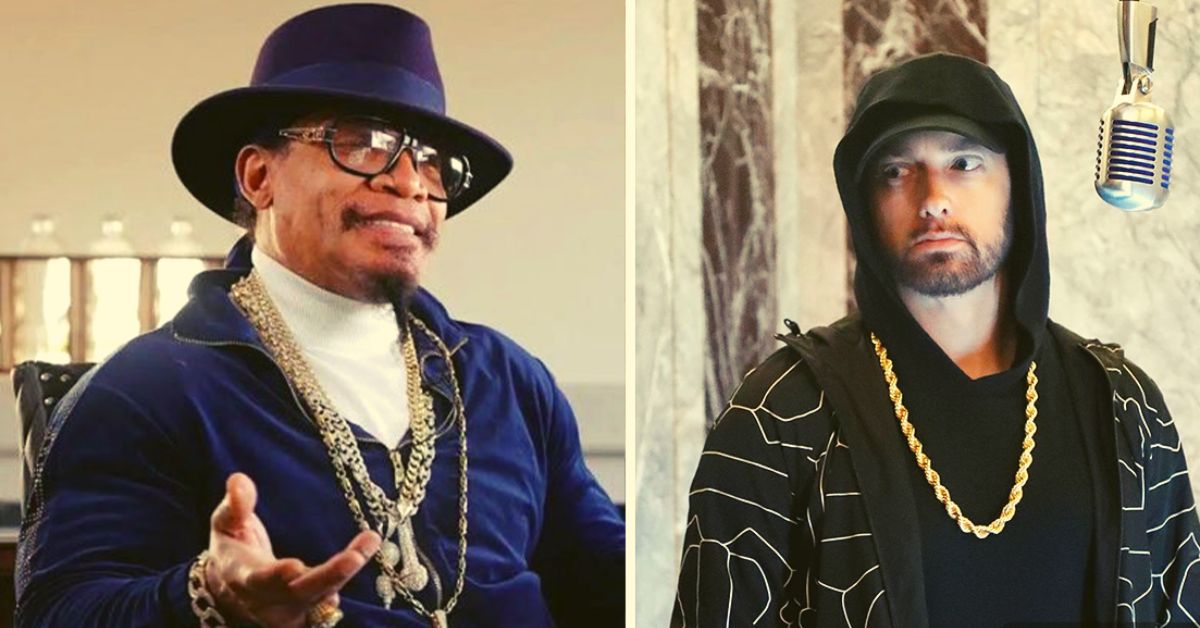 You Won't Believe What You've Been Missing:
"But he's white! He's white! If Eminem was just another n**** like all the rest of us, would he be Top 5 on that list when a n**** that can rhyme just as good as him is 35?"
He went on to say, " "If he was a Black rapper, he wouldn't even make the list probably."
"Busta [Rhymes] … see this is the difference between who writes what list. Busta, I would say, is the No. 1 rapper overall. Nobody's gonna take Busta. Busta could rap just as good as Eminem."
"Eminem, he has his style. He's got a nice little tricky, gimmicky style … But to say that he would be [able to] sell as many records if he was just another brother, that's not true. It's just not."
On Billboard's list, Eminem came in fifth, ahead of artists like André 3000 (12th), Kanye West (11th), and the Notorious B.I.G. (6th). Tupac came in fourth, Nas came in third, and Kendrick Lamar came in second. Jay-Z came in first.