Although the original hosts of The Breakfast Club first seemed to part ways amicably, tensions have since arisen. Angela Yee and DJ Envy have been trading barbs in the press recently.
Once Anglea Yee made an appearance on The Tamron Hall Show, things quickly escalated. Yee discussed her departure from The Breakfast Club and the subsequent launch of her radio show on the same network in that daytime talk show interview.
Yee mentioned in particular that the public sometimes wants to blame her responsible for the conduct of DJ Envy and fellow co-host Charlamagne Tha God. She said how lonely it was for her to be the only female host of The Breakfast Club.
"I felt like I took it worse than [Charlamagne Tha God] for some things I said. For this reason, I feel it's important to emphasize that we're a group of three distinct people.
When you say anything, it's because you feel it, and I share those sentiments. Angela Yee told Tamron Hall how challenging it was since people tend to associate you with the group.
Yee continued, "I was also the sole woman who worked there. It wasn't a comfortable environment for me to be in, what with all the producers and camera guys in there.
And even things that I felt, as a woman — if somebody can't comprehend your point of view because they aren't coming from where you came from, you need more support. Having to endure the role of token female was challenging.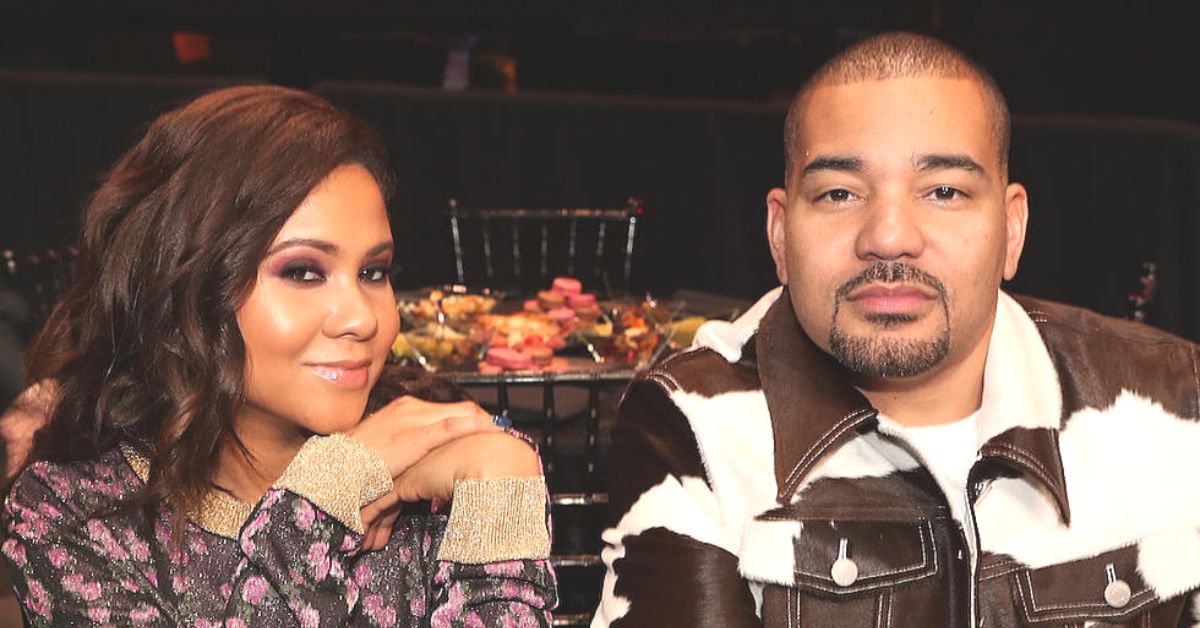 Dj Envy Says Angela Yee Misspoke, Yee Releases a Statement About Her Comments
Over the weekend, DJ Envy addressed what Angela Yee had to say about her time on The Breakfast Club. At first, Envy responded to The Shade Room's Instagram post about the topic by commenting, "That's not true… There are plenty of women that work behind the scenes on [The Breakfast Club]."
View this post on Instagram
DJ Envy then implied that Angele Yee had only "misspoken" and promised to "clean up" her comments. He also mentioned that Thea Mitchem, the iHeartMedia exec VP of programming, is responsible for personnel decisions for the network that airs The Breakfast Club.
Angela Yee expanded on her earlier tweets about this topic on Twitter. The host of the Lip Service podcast elaborated on her comments on the absence of female employees at her prior show, which aired on Tamron Hall.
Yee tweeted:
Usually, I don't comment or go back and forth with people, but there's too much spinning. "In the room" referred to the people in the studio: the producer, board op, videographer, and hosts. Yes, they are men. That doesn't mean that there aren't amazing women who are execs, salespeople, interns, and in other departments. I've said this on many occasions: that it can be hard when your viewpoint is different based on your experience. I didn't anticipate that this would cause such a firestorm. Everyone texting me "are you ok" (which I appreciate!) and I know I don't normally take the time to overexplain because it drags things out even more but that's all.
Usually I don't comment or go back and forth with people but there's too much spinning. "In the room" referred to the people in the studio: the producer, board op, videographer and hosts. Yes they are men. That doesn't mean that there aren't amazing women who are execs,

— Angela Yee (@angelayee) March 5, 2023
Click on the links below to read more articles: