Jeremy Renner, who played "Hawkeye" on Disney+, told fans once more that he will be "coming back very soon" two months after being seriously hurt in a serious snowplow  accident.
The four-part "Rennervations" docuseries starring the "Avengers" actor will debut on April 12, Disney said on Tuesday. The series, shot before Renner's Jan. 1 tragedy, follows the two-time Oscar nominee and his best friend and business partner, Rory Millikin, as they give new life to decommissioned vehicles and donate them to organisations throughout the world.
Imagine community organising mixed with "Extreme Makeover" and "Pimp My Ride," but with a Marvel superhero twist.
Renner said in a Tuesday statement. 
"I've been on this journey for many years, and I started in my community by building vehicles for people in need. But a few years ago, I thought, how can I plus this up and create a bigger impact on a whole community — and that's what this show does," "This is one of my biggest passions and it's a driving force in my recovery, and I can't wait for the world to see it."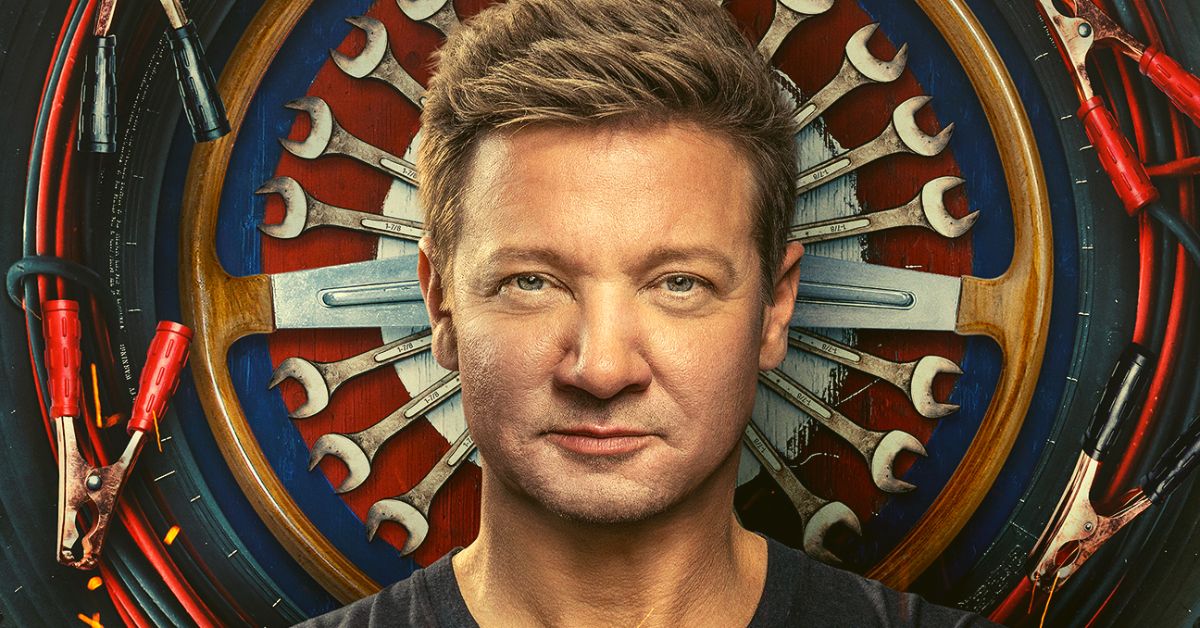 Check out some other new content we've published:
When promoting Tuesday's teaser on Instagram, the construction vet-turned-action star said he was "extremely proud and excited" to finally offer the first glimpse. That's also where he hinted his comeback "very soon."
The four "Rennervations" episodes each take place in a unique setting. With the assistance of former Disney Channel star Vanessa Hudgens, the 52-year-old Renner transforms a tour bus into a music studio in Chicago with the aid of a team of skilled builders.
The studio is then delivered to the BASE Chicago youth group. In India, he teams up with Bollywood actor and "Mission: Impossible" co-star Anil Kapoor to transform a delivery truck into a mobile water-treatment plant.
Jeremy Renner Latest twitter post:
Im so very excited to announce
Our April 12th streaming date on @DisneyPlus for my new show "Rennervations". Love you all. 🙏❤️🙏 pic.twitter.com/BYERTxggx3

— Jeremy Renner (@JeremyRenner) March 7, 2023
He also goes to Las Cabos, Mexico, where he transforms a city bus into a mobile dance studio with singer Sebastián Yatra. Along with his "Avengers" and "Hurt Locker" co-star Anthony Mackie, Renner also returns to his hometown of Reno to help turn a shuttle bus into a recreation area for Big Brothers Big Sisters of Northern Nevada.
After Renner, who attempted to prevent his nephew from being injured by his snowplough on New Year's Day, was taken to a hospital in severe condition, attention has been focused on him. The actor suffered "30 plus" broken bones and spent two weeks in the hospital after being struck by the 14,000-pound car. By January 16, he had left the hospital and was able to watch "Mayor of Kingstown," a Paramount+ series in which he plays Mike McLusky.
Watch the "Rennervations" trailer down below:
Don't miss out on the latest news and updates – follow us on Twitter!