Word of a new and improved Counter-Strike: Global Offensive that will use a different engine has been floating about for a long time. While many had written off the possibility of a CS: GO Source 2 update, that possibility now appears inevitable.
Over the past few months, the CS: GO Source 2 rumor mill has gained pace, with credible sources pointing to its existence. When will Counter-Strike 2 be available, and what can we anticipate from it, in terms of gameplay and CS: GO rankings, when we get our hands on it? Everything you need to know is listed here.
Counter-Strike 2 Release Date Speculation
According to a claim by Richard Lewis, the beta for Counter-Strike 2 will take place in March 2023, and the full release will follow shortly after.
The long-awaited upgrade to the game will likely debut around the same time as Dota 2 Reborn, the patch that ported the game to the Source 2 engine.
That being said, Counter-Strike 2 will likely enter beta, at which point users can switch to the new version or continue to enjoy CS: GO.
If sufficient time has passed for rigorous testing of Counter-Strike 2, the whole game should be released, eventually taking the place of CS: GO. That'll probably happen by the end of 2023.
Fans have been wondering about the release date since they discovered NVIDIA had updated their drivers to work with two new executables—csgo.2.exe and cs2.exe—a few weeks ago.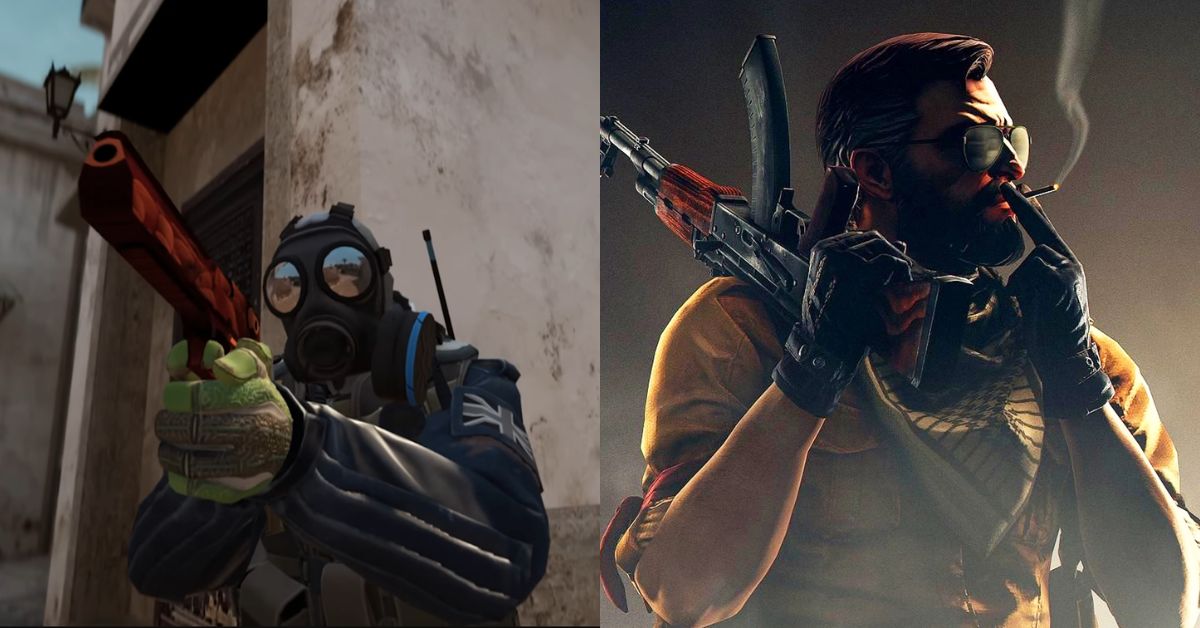 Counter-Strike 2 Engine
While it may seem self-evident, the Source 2 engine will power Counter-Strike 2. Many popular games, like Dota 2, Dota Underlords, and Half-Life: Alyx, are powered by the same machine.
The current version of CS: GO utilizes the 2004-era Source engine. The transition to Source 2, introduced in 2014, will profoundly affect the game and its player base.
Graphical fidelity is expected to increase, and much-needed optimizations will be implemented. The game will feature a new and enhanced matchmaking mechanism in addition to 128-tick servers, making it similar to Valorant.
Don't Let This Game Slip Through Your Fingers:
Counter-Strike 2 Skins
The transition to Source 2 may baffle CS: GO, skin investors. While we haven't heard anything official from Valve yet, a Counter-Strike 2 fan who goes by the handle "Gabefollower" claims that "your skins will be fine" and that all of your content will transfer over to the new edition.
Although the most excellent CS: GO skins and CS: GO cases typically bring the corporation millions of dollars annually, it's unlikely that Valve will modify the skin system regardless.
Several Source 2-related skin and case-related code strings have also been discovered in the Dota 2 update's code (via GabeFollower).
Is Counter-Strike 2 Coming to Ps5 and Xbox?
When may we expect a PS5 or Xbox port of Counter-Strike: Global Offensive? It's improbable at best. A seaport of CS: GO was also available for Xbox. However, the console was mainly abandoned after the game's initial release.
The PC version of Counter-Strike 2 will probably continue to receive the bulk of Valve's attention as they work to maintain and improve it. As we have new information, we will add it to this reference.