Many League of Legends players might make the difference between winning and losing by having a lovely heart and a brave demeanor.
And shortly, Summoner's Rift will welcome both thanks to a new champion.
With the strength of his eternal flame, Milio, League's future enchanter support, heals, and protects his companions while infusing solo queue games with an air of adventure.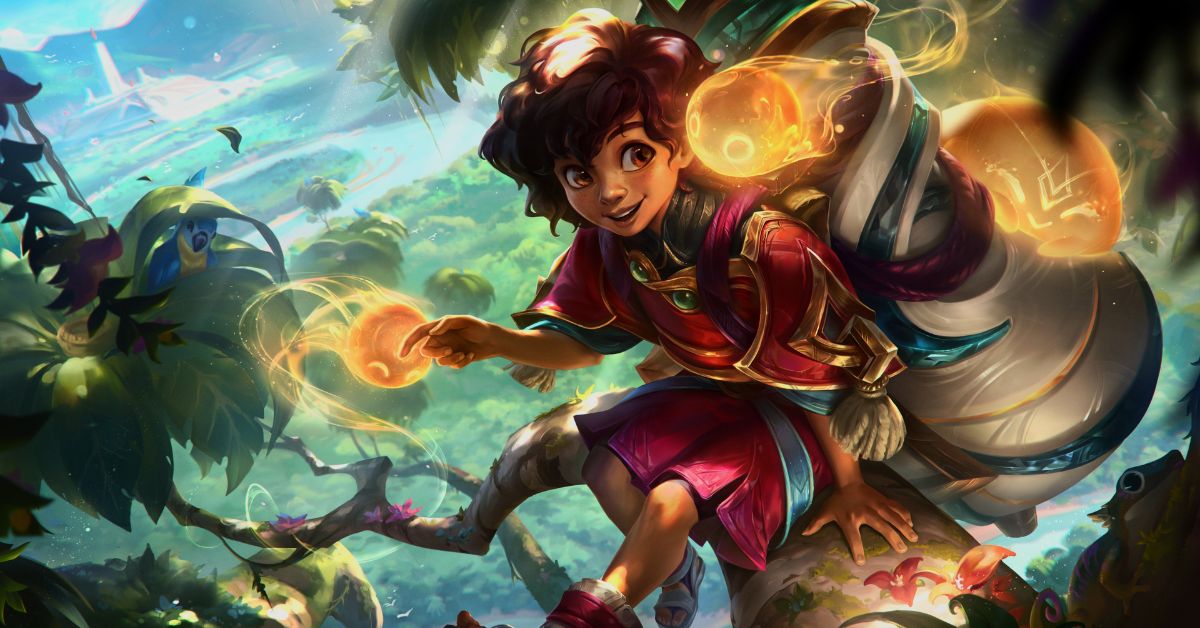 The Gentle Flame will be ideal for anyone who prefers to stand back and offer support.
In contrast, others are being attacked, whether he is setting up some simple ganks with his Ultra Mega Fire Kick, healing his friends with a Cozy Campfire, or giving out some Warm Hugs to protect those from harm.
Milio Release Date
Before being given full access to the live servers, League's newest additions typically get a two-week trial period on the game's testing server so that players may put the champion through its paces and discover any flaws or exploits that the developers need to fix.
Milio, an enchanter with unique healing abilities, will arrive on League's PBE servers on March 7 if you want to test them out.
According to the official League of Legends patch schedule, Milio will be deployed on the live servers two weeks later, on Wednesday, March 22.
League of Legends shared a tweet about Milio: "New friends make everything brighter! Say hello to Milio, on Universe now."
New friends make everything brighter! Say hello to Milio, on Universe now.

🧾 Biography: https://t.co/nkeFjWAPct
💌 Milio's Letters: https://t.co/ZwVmQlY0tR

(There's still some mail on the way… check back later for more of his adventures.) pic.twitter.com/5Zr2VYThxb

— League of Legends (@LeagueOfLegends) March 4, 2023
Milio Abilities Explained
Riot Games created Milio's skills to be those of traditional enchanter support: easy to learn but challenging to master.
He is hence a glass cannon who is as flimsy as his fellow female enchanters intended to be placed in the backline rather than warden hybrids like Taric, Rakan, and Thresh.
His equipment strengthens comrades, encourages aggressive play from them, quickens their movements, heals and cleanses them, and also messes with adversaries.
Like Renata Glasc, the last support champion to be released in 2022, Milio's ultimate is a game-changer because it eliminates crowd control effects in an AOE.
Check out some of our latest articles here:
Milio Abilities and Skills in League of Legends
Passive – Fired Up!
Milio's abilities enchant allies on touch, making their next damage deal a burst of extra damage and burn the target.
Q – Ultra Mega Fire Kick
Milio kicks a ball that knocks back an enemy. The ball launches upward on hit and falls toward the enemy, damaging and slowing enemies in the area upon impact.
W – Cozy Campfire
Milio creates an empowering zone that heals allies and increases attack range to those inside. The zone follows the ally nearest to the cast point.
E – Warm Hugs
Milio tosses a shield to an ally, temporarily increasing their movement speed.
R – Breath of Life
Milio unleashes a wave of soothing flames that heal and remove crowd control effects from allies in range.