Eren Yeager is one of the main characters in Attack on Titan, a popular manga and anime series about how humans fight to stay alive in the face of giant humanoid creatures called Titans. Eren started out looking like a hero, but as the series went on, his true intentions and goals became less clear. This has led to rumours that Eren is the series' final villain.
In this article, we'll talk about the evidence for and against the idea that Eren is the final Villain in Attack on Titan. This will help us figure out who he really is.
The Surprising Villains of  Popular Seasons:
Is Eren The Final Villain?
The last season of Attack on Titan is a great example of how to look at morals from different points of view. Most of the characters don't agree with Eren's way of doing things, but it would be too easy to call him a bad guy.
At the end of Attack on Titan, Eren's plan was just one of many that were being thought about. None of them were very good. It could be said that whoever won between Eren and Zeke would have been the story's villain in the end, even though both would have probably ended the long war. Eren is the one who gets to carry out his plan in the end. So, he is the bad guy in the eyes of the other characters.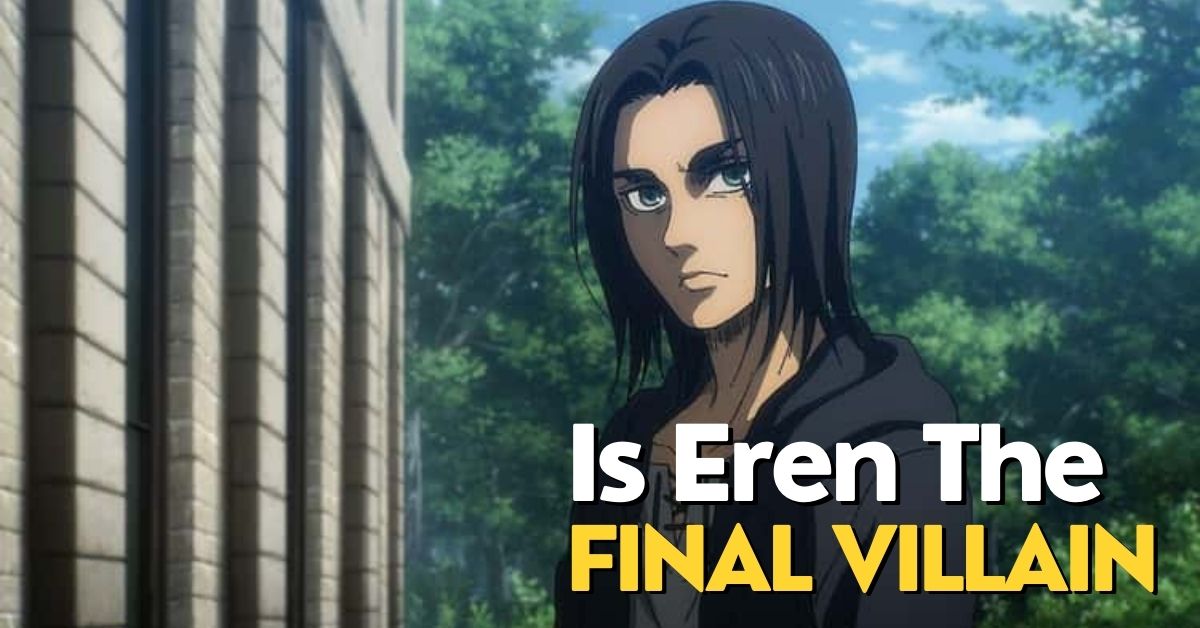 What Episode Does Eren Turn Evil?
It's not clear when Eren's plan "begins" in the show, so people have different ideas about when he will turn. But he breaks away from everyone else and says what his final goals are for the first time when he is in the Paths with Zeke, from episodes 78 to 80.
For many fans, the moment of realisation came in episode 79, when he used shared memories to get his father to kill the Reiss family and take the Founding Titan. Still, he didn't decide to do what he did in the Paths on the spot. He thought about it for a long time.
Attack on Titan's grand finale killed off a major villain with its first special:
Attack on Titan's grand finale killed off a major villain with its first special:https://t.co/FWXP70mxJc pic.twitter.com/BF0vfHnBOi

— ComicBook.com (@ComicBook) March 5, 2023
Messages from the Future (or Past)
One of the most popular and well-known theories is about what Eren said to Ymir Fritz when he was in the Paths with Zeke. When Eren talks Ymir into giving him the Founding Titan's powers, he says that she may have set the stage for them to meet a long time before.
Since the episodes before this one were mostly about changing memories, it's not crazy to think that Eren or Ymir might have told the young Eren Jeager similar things at some point.
Some people think that when Eren wakes up from a nightmare under a tree in the first scene of the anime, he might be told his plan to end the world.
Motivated by Anger
Eren is an angry person, which I think we can all agree on. In the first few seasons, he screamed a lot and wanted to kill all the titans. Eren gets two things from his anger. First, it puts him in dangerous situations, which helps him and others in the show do what they do.
Second, it makes him feel different from everyone else. Anger gives him a single-mindedness that puts his goals ahead of his relationships with other people. Even though he has calmed down in the last season, it's not likely that he has stopped being angry.
In the series, there are many times when his anger boils over and he almost does something bad. Many people have pointed to his fight with Annie as the Attack and Female Titans, where he screams that he'll kill the world if he wins.
The end of Season 3 might be the most touching moment, though. Looking out over the sea has been a dream of his and his friends' for as long as they can remember. But Eren looks out and asks, in his tired voice, which is something that happens a lot in the last season, if everyone on the other side of the sea has to die for them to be free.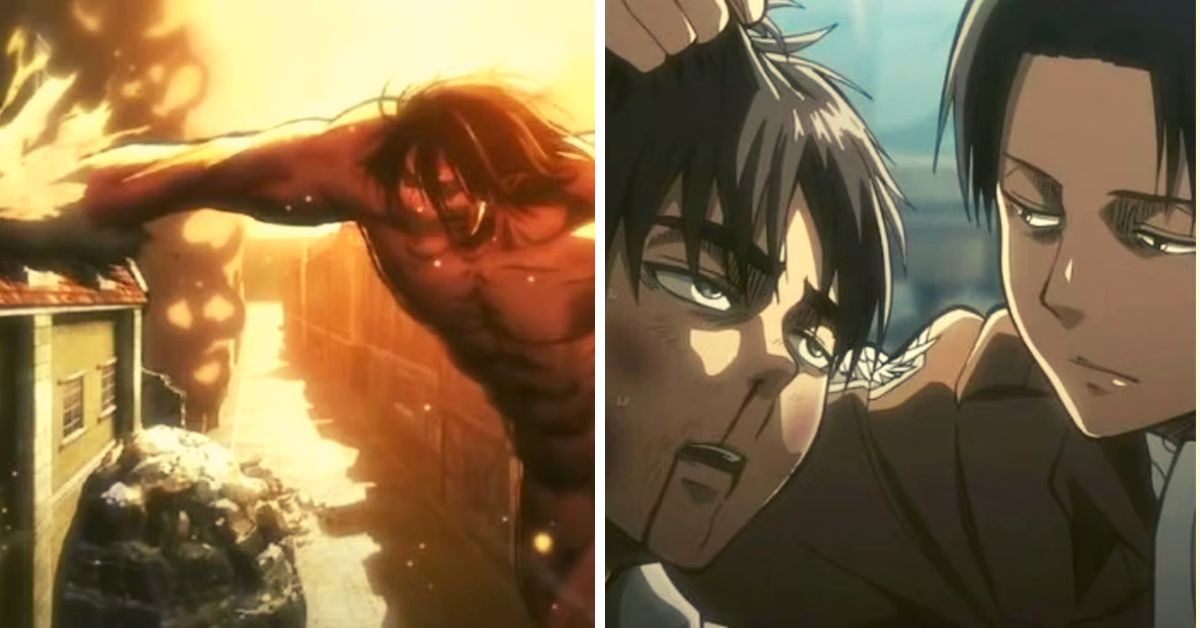 The Unlikely Hero
Eren's once simple goal of killing the titans gets much more complicated as the story goes on. It's not just a matter of cutting through titan napes; there are whole nations that want to destroy them, as well as other people with titan powers.
Maybe more important than that, though, is the fact that Annie, Reiner, and Bertholdt were the first titans he met. Until then, he accepts that he is an important part of a shared goal, but after that, nothing is as clear as it was before.
You could understand why the boy didn't want to trust anyone ever again after meeting Annie, Reiner, and Bertholdt and learning about his father's lies and Mikasa's Ackermann bloodline from them.
After everything that has happened to him, Eren might think of himself as an unlucky hero who is cursed with a power that only he can use to save others, even if it kills him. He is willing to pay that price if it will let his friends live in peace.