Tammy Slaton, the star of 1000-Lb Sisters, had experienced quite a few near-death experiences before being introduced to audiences.
Tammy had developed a terrible case of pneumonia and had problems breathing due to a blood clot in her lungs.
Things got so bad that Amy Slaton, Tammy's older sister, worried her sister would pass away and felt the urge to start a GoFundMe for Tammy.
Tammy has had significant health issues throughout her time on 1000-lb Sisters, and her supporters have expressed concern for her because of her inability to shed weight.
Tammy has been in and out of rehab facilities despite beginning to lose weight towards the beginning of the season.
Tammy Slaton Illness: What Happened to '1000-Lb Sisters' Star?
Tammy was at a rehab center in Ohio while she struggled with morbid obesity, according to the 1000-Lb Sisters Season 4 debut. "Two months ago I decided to go back to rehab. I weighed the most I've ever weighed," she explained.
Amy was weighed in the cutaway scene, and it was shown that she weighed 717 pounds. "I just don't feel good," an upset Amy stated.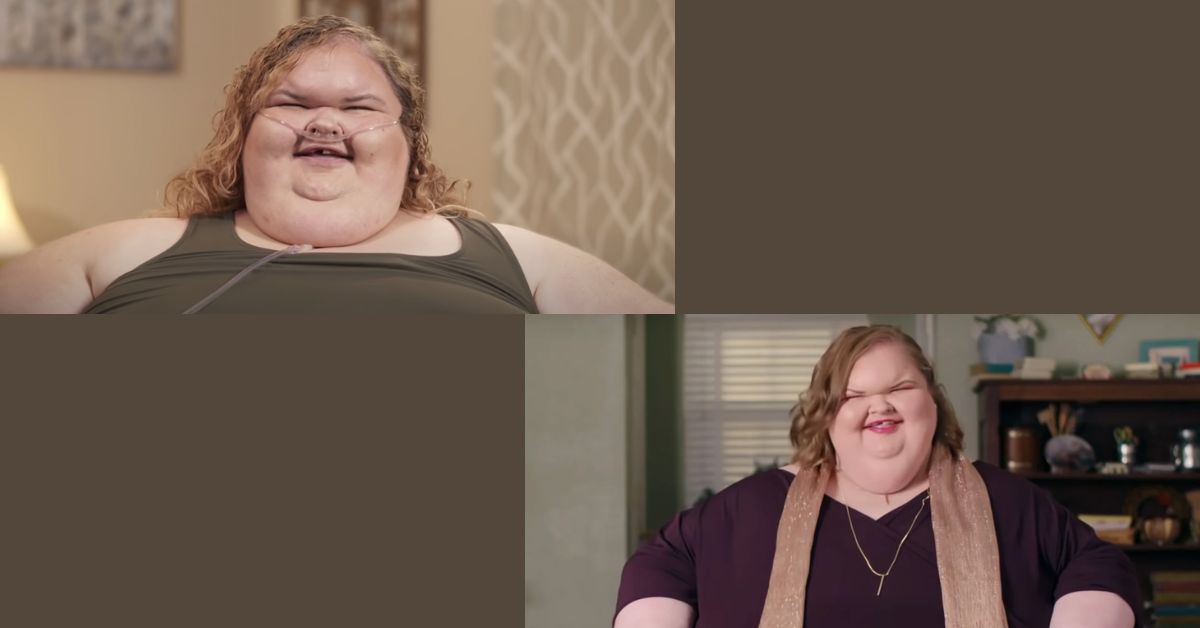 She appears to have advanced significantly since this was recorded, though.
Tammy got gastric bypass surgery after these scenes were shot. In the summer of 2022, according to The U.S. Sun, the treatment was carried out in Lexington, Kentucky.
Tammy later healed at the Ohio rehab facility, where she appears to reside today.
A source told the publication: "She has a choice to leave and they've already heard that but like her family's kind of just pushed her to stay there a little bit longer."
They continued:  "She was supposed to come home in August after the surgery for a month and her release date was then supposed to be September 1, but they kept pushing it back."
Check out the health details of more celebrities we've covered on the site:
Did Tammy From 1000-LB Sisters Have Carbon Monoxide Poisoning?
Tammy's weight and partying lifestyle spiraled out of control over the years, causing multiple health crises.
The reality personality was poisoned by carbon monoxide and placed on life support in November 2021.
Tammy somehow survived the incident and went on to thrive after having a tracheostomy.
Tammy's health should be getting better today after going through a weight-loss surgery in 2022. When we learn more, we'll keep you informed!