The next ninth episode of BMF season 2 is very close. The show is based on the lives of real-life characters Demetrius "Big Meech" Flenory (Demetrius "Meech" Flenory Jr.), Terry "Southwest Tee" Flenory (Da'Vinchi), and their family and friends.
As teenagers in Detroit, the brothers started a drug ring that would eventually become one of the largest in the United States along with his brother. Here's all we know about the ninth episode of Season 2 thus far.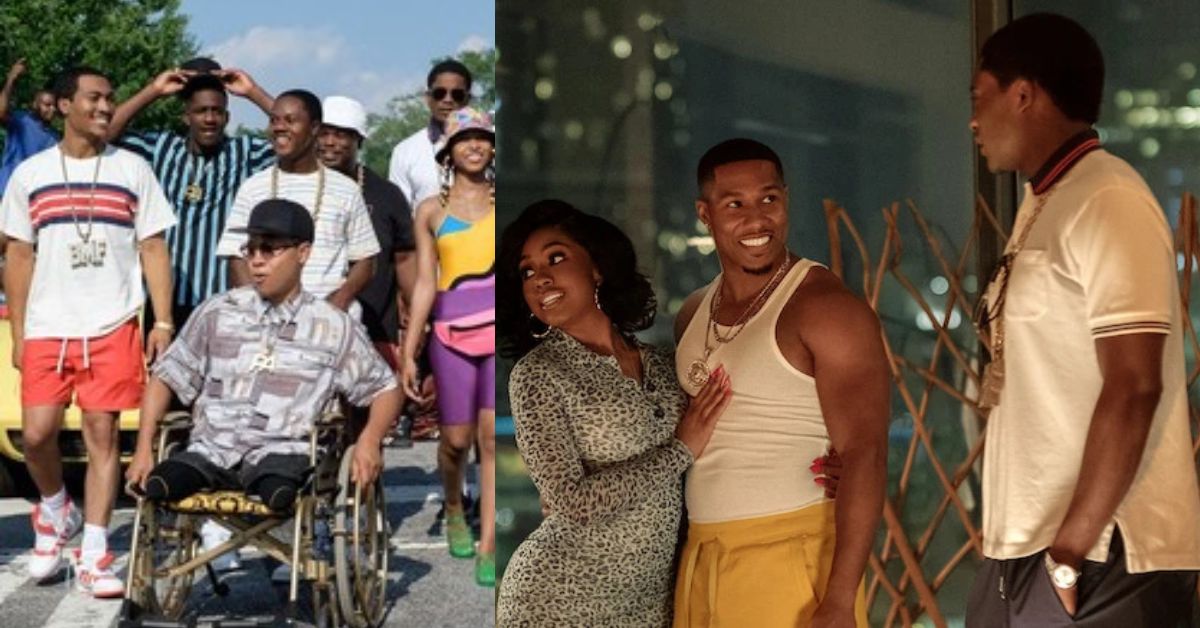 About BMF Series
To put it mildly, BMF season 2 has been a bombshell. Terry has rejoined the ranks of Meech and BMF. But the brothers' divergent management styles have created tension within the group.
They've also significantly increased their business activity, bringing a corresponding increase in opposition and adversaries.
Meanwhile, Meech and Terry's parents, Charles (Russell Hornsby) and Lucille (Michole Briana White), are experiencing severe marital difficulties. As season 2 comes to a close, it's evident that this is a pivotal time for everyone involved.
Relationships on rocky ground. Who gon' make it thru? A new #BMF drops Friday on the @starz app. pic.twitter.com/GgHUDh6sk6

— BMF (@bmfstarz) March 7, 2023
These Seasons Will Keep You Up All Night:
BMF Season 2 Episode 9 Overview
As BMF's second season concludes, viewers wonder what happens next for Meech and Terry. The betrayal of B-Mickie (Myles Truitt) and the death of his mother have also become significant plot themes. The plot of episode 209 is called "High Treason." Here's how it's described formally:
During Freaknik, the Flenory brothers and their business partners, Ty Washington and Goldie travel to Atlanta to establish a new distribution base for BMF, but not everyone makes it there alive.
Word to the wise, stay on Goldie's good side. #BMF #BlackMafiaFriday pic.twitter.com/YsC2pyqBw9

— BMF (@bmfstarz) February 8, 2023
Atlanta BMF Season 3
If you've been keeping up with the real-life Flenory brothers' tale, you know that their business indeed took off once they moved to Atlanta, even though the show has been set in Detroit.
Fans know that Atlanta will play a significant role, if not the central part, in the upcoming season because the show has already been renewed until season 3.
Goldie (Mo'Nique), a significant player in the Atlanta night scene and proprietor of a strip club, has previously been introduced to the audience.
During the upcoming third season, rapper 2 Chainz will play Stacks. "An Atlanta native and product, Stacks is a distributor whose experience and presence earn him respect wherever he goes," writes Deadline.
Stacks is fiercely loyal and will do all it takes to provide for his family. He follows the street code and questions Meech's leadership.
The singer Ne-Yo will also be appearing in the show, playing the role of "Rodney 'Greeny' Green," a local Atlanta player obsessed with cashing in. Greeny is more than meets the eye; he's got an attitude and an entrepreneurial drive.