Tokyo Revengers is an anime series that has captivated the anime community since its premiere in April 2021. The show is based on Ken Wakui's manga series of the same name, which he wrote and illustrated. Takemichi Hanagaki, a young man who is transported back in time to his middle school days, tries to save his girlfriend and prevent her from being killed by a notorious gang in Tokyo Revengers.
Tokyo Revengers Season 2 has been full of surprises, with each episode keeping fans on the edge of their seats. The tenth episode of Tokyo Revengers Season 2 is no exception, and fans are eager to see what happens next.  So if you are interested in knowing everything about what is gonna happen in the 10th episode then you are at the right place.
Overall, Episode 10 of Tokyo Revengers Season 2 is a must-watch for fans of the series. It's a perfect example of why Tokyo Revengers has become one of the most popular anime series of recent times.
If You Are Interested In Reading Other Manga based Anime Then You Can Look Upto These Masters Piece Also:
Tokyo Revengers Season 2 Episode 10: Will Takemichi Apologize To Hinata?
The tenth episode of the second season of Tokyo Revengers premieres in the United States on March 11. The episode will be released on March 12 at 2:08 a.m. JST in Japan. In Tokyo Revengers Season 2 Episode 10, Takemichi is faced with a difficult decision regarding his relationship with Hinata.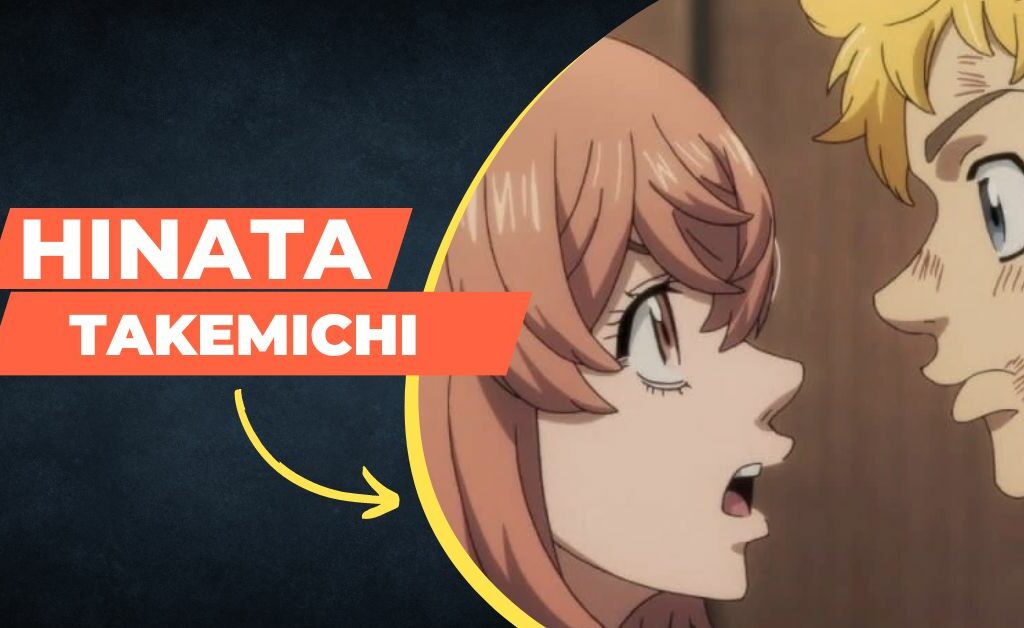 After their recent argument, Takemichi must decide whether to apologize to her or risk losing her forever. As he struggles with this decision, he is also faced with the task of taking down the black dragon, who poses a significant threat to his friends and loved ones. With the help of the mitsuya, Mikey, and chifuyu, Takemichi must face his fears and fight for what he believes in, including his relationship with Hinata.
Will he make the right decision, or will he regret his choices? Only time will tell in this thrilling episode of Tokyo Revengers. Bcoz in the recent episode Mikey takes takemichi to hinata so in the latest episode it's really hard for takemichi to face hinata.
The Ultimate Recap: What Happened Previously On Tokyo Revengers?
Mikey entered the church and greeted everyone with a Happy Christmas greeting. Mitsuya apologized to Mikey for violating the truce with Black Dragon and informed him that they were now engaged in combat with them. Takemichi appeared frightened because he believed Mikey was weak at the time Taiju and Mikey began speaking. Then, Taiju struck Mikey in the face, knocking him to the ground. Everyone was astonished to see him knock Mikey to the ground with a single punch, but Mikey quickly recovered and appeared unharmed.
Draken defeats 100 of Black Dragon's soldiers.#TokyoRevengers Season 2 episode 9 pic.twitter.com/K7W2f4RCxN

— RisingNews (@risingnews_) March 5, 2023
Thereafter, a brief flashback between Inui and Kokonoi is revealed, with Inui deciding to resurrect the Black Dragon, which had been destroyed by Toman. Inui was then introduced to Taiju by Kokonoi. The two then engaged in combat; Taiju easily defeated Inui, and Inui acknowledged Taiju as the new Black Dragon boss.
Back in the present, everyone anticipated that Taiju would easily defeat Mikey, but Mikey utilized his signature kick to effortlessly take him down. Mikey stated that he and his brother and Baji used to ride bicycles every Christmas. He then produced Baji's good luck charm and explained that his brother, Baji, and all of his friends were in his heart, which was the source of his power. As soon as they agreed to depart, Taiju awoke and instructed Kokonoi to summon all the Black Dragon members who were waiting outside.
Mikey mocked Taiju by stating that he possessed strength but no compassion. Kokonoi appeared horrified and admitted they had already been vanquished. Then, we discovered that Draken had dealt with every Black Dragon member on his own. Takemichi was relieved to learn that Christmas was gone and that everyone in Toman was still alive, and he quickly lost consciousness.
Mitsuya reminded Mikey and Draken that they may have defeated Black Dragon, but Takemichi was their hero on this particular day. Kokonoi and Inui also departed, and Hakkai inquired of Taiju how the first taste of defeat was. Then, he declared that Hakkai and Yuzuha would never again submit to him, and they both fled.
Tokyo revenger season 2 episode 10 is on the way also there are other articles whose new episode is released in a few days so you can read these articles also:
Where You Can Watch Tokyo Revengers Season 2 Episode 10?
Fans of Tokyo Revengers can catch up with the latest Season 2, on various streaming platforms. The popular anime series is available on Disney+ in several countries around the world, making it easily accessible to a global audience. In the United States, viewers can watch the show on Hulu, which has also garnered a significant following.
With its compelling storyline, action-packed scenes, and relatable characters, Tokyo Revengers has become a fan favorite among anime enthusiasts, and its availability on multiple streaming platforms only adds to its popularity.
If you are interested to read more articles about manga and upcoming anime then stay tuned with our website leedaily.com