We talk about the release date and online streaming options for Bungo Stray Dogs Season 4 Episode 9 of the Crunchyroll anime series. This week's Bungo Stray Dogs episode taught viewers a lot about Fyodor (voiced by Akira Ishida) and revealed Dazai's current situation.
Even though the Agency's situation is still chaotic, more and more information is beginning to come together to provide a clearer picture of what is happening to them and how. Yet it will be difficult to escape their position because Fyodor is one step ahead and prepared to sabotage all of their efforts to establish their innocence. Hopefully, some of these former adversaries can be useful.
Bungo Stray Dogs Season 4 Episode 9 Release Date And Time
The ninth episode of Season 4 is slated to be released on March 1, 2023, which is a Wednesday. The announcement will be made at 10:30 a.m., Eastern Time. The ninth episode is going to be called "A Dream of Butterflies," and it's going to have a running time of about 23 minutes.
The following dates will see the international release of Bungo Stray Dogs season 4 episode 9:
Pacific Standard Time: 6 am, Wednesday, March 1
Central Standard Time: 8 am, Wednesday, March 1
Eastern Standard Time: 9 am, Wednesday, March 1
British Standard Time: 2 pm, Wednesday, March 1
Central European Time: 3 pm, Wednesday, March 1
Indian Standard Time: 7.30 pm, Wednesday, March 1
Philippine Standard Time: 10 pm, Wednesday, March 1
Australian Central Standard Time: 11.30 pm, Wednesday, March 1
Here you can also check more fascinating series like this:
Where to Watch Bungo Stray Dogs Season 4 Episode 9?
On the stated date, subscribers to Crunchyroll can watch Bungo Stray Dogs Season 4 Episode 9 from anywhere in the world.
Bungo Stray Dogs Season 4 Episode 8 Recap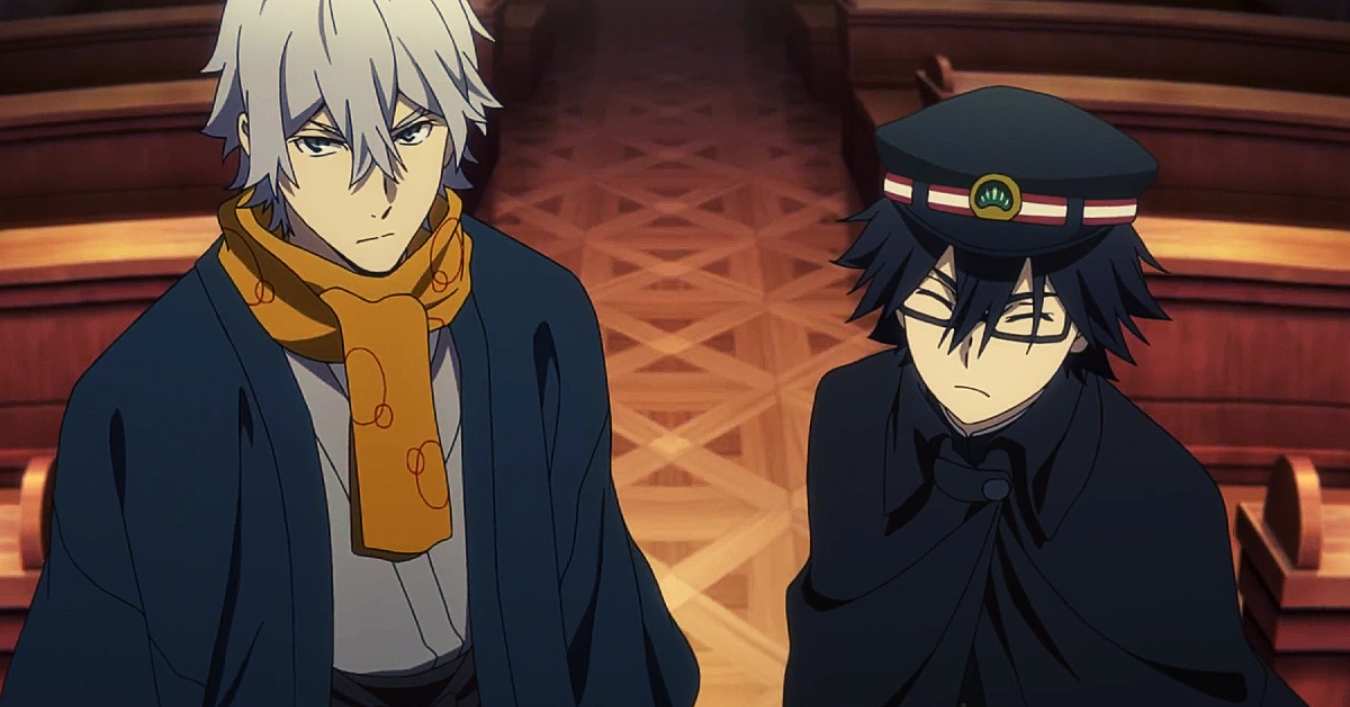 Kunikida, Yosano, Tanizaki, and Kenji are saved by Chuuya, who also helps them board the helicopter. He explains to them that Fukuzawa struck a deal with Mori to have one of their members transferred to Port Mafia, which is why the organization spared them.
Tetchou stretches his blade and connects it to the chopper as they converse. With Tetchou at his side, Kunikida leaps out and utilizes Doppo Poet to craft a grenade. The device explodes midair as the Agency personnel watch in fear.
Atsushi and Kyouka finally emerge from concealment two days later.
They pose as someone else as Atsushi scrambles to come up with a strategy. He recalls Dazai's advice and understands that Mushitaro might be the only person who can assist them right now. Atsushi calls Francis for assistance because he was abducted and needs his talent.
As they get to his building and discover Agatha hurt, Atsushi immediately runs to Francis's room. He sees Nathaniel, who is now a Rats of the Dead member, pursuing Francis with the intention of killing him. Francis hurts him with a pen he throws with enormous power, but manages to escape.
Francis continues to be skeptical despite Atsushi's attempts to convince him of the Agency's innocence. Francis informs him that it will be impossible to overcome Fyodor because the latter is presently being kept at the prestigious Mersault jail facility.
Fyodor, who is being held, considers how they must get rid of Francis because of his Eyes on God. Francis attempts to remove the pen he hurled when he discovers Nathaniel left his blood on it to activate his power. Francis has no time to react, but Kyouka turns on the sprinklers just in time to save him.
Kyouka informs them that she received a warning to activate the sprinklers on the downstairs display. With a smile on his face, Dazai turns to approach Fyodor and informs him that he has prevented him from killing Francis. Chief Taneda is being awoken while Ango and others wait.
Ango recalls how Taneda and Ango had opposing ideologies—Taneda was in favor of legal justice, whereas Chief was prepared to sacrifice lives for the greater good. Ango, however, did not anticipate that Taneda would also put himself in jeopardy.
Mori stops by the Port Mafia hideout to see Yosano, Kenji, and Tanizaki in the interim. As Yosano learns they have no way to demonstrate their innocence, she snaps at him. Knowing full well that Fukuzawa requested that Yosano be left out of their bargain, Mori tries to humiliate Yosano by claiming that Fukuzawa was willing to give her p as well.
A radio that Francis had left on their entry is now brought to Mori by Hirotsu. Francis informs him of his agreement with Atsushi and that he is in route. Kenji and Tanizaki are content, but Mori wonders why Francis would support the Agency rather than the Military when the latter is more lucrative for him. He warns them that the deal can be a trap.
How Many Episodes Will Bungo Stray Dogs Season 4 Have?
According to the previous model, Bungo Stray Dogs might have a total of 12 episodes. Therefore, after this week's chapter, there are still 3 episodes to go.
Here you can also check more fascinating series like this:
Bungo Stray Dogs Season 4 Trailer