Sommore is a famous stand-up comedian, actress, and television host known for her impeccable sense of humor and quick wit.
The "Diva of Modern Comedy," is known for her cutting sarcasm and candid themes of money, s*x, and gender equality.
She originally rose to stardom as the first female presenter of Black Entertainment Television's (BET) venerable stand-up variety show ComicView and as one of the four female comics who performed as the show's headliners on the Queens of Comedy tour.
She got the Richard Pryor Award for Comedian of the Year and had roles in the movies Friday After Next, Soul Plane, and Dirty Laundry.
Sommore Net Worth: How Rich is the American Actress?
As of 2023, Sommore's net worth is estimated to be around 750 thousand dollars. She has earned her wealth from her successful career as a stand-up comedian, actress, and television host.
Her comedy DVDs and live performances have generated significant revenue, and she has also earned them from her acting roles in various movies and TV shows.
Sommore Salary Highlights
In the US, an actress often receives roughly $50,000 in remuneration, whereas a comedian typically makes between $40,000 and $49,000.
| | |
| --- | --- |
| Full Name | Lori Ann Rambough |
| Nickname | Sommore |
| Net Worth | $750 Thousand |
| Salary | $50,000 |
| Date of Birth | May 16, 1966  |
| Place of Birth | Trenton, New Jersey |
| Age | 56 years old  |
| Height |  5 feet 7 inches |
| Nationality | American |
| Profession | Comedian, Actress |
The Early Years of Sommore
Sommore was born on May 16, 1966, in Trenton, New Jersey, to parents who were both African American.
She graduated from McCorristin Catholic High School (now known as Trenton Catholic Academy) in 1985 after going to Our Lady of the Divine Shepherd and The Pennington School.
She completed a business administration degree at Morris Brown College in Atlanta, Georgia.
After obtaining her degree, Sommore worked a variety of occupations, including retail, employment consulting, and mathematics instruction, before beginning her lucrative comedy career.
Sommore Career Success
Somore credits her writing abilities with helping her succeed as a comedienne. She conducted significant research on the business of humor and learned about the art of comedy under the influence of her father, a writer and English teacher.
She adores gospel music, and Karen Clark Sheard is her role model.
Sommore's Rise to Comedy Stardom
Sommore has made appearances on several programs, including BET Live from L.A., Showtime at the Apollo, Def Comedy Jam on HBO, and ComicView.
Also, she has had cameo appearances on the sitcoms The Hughleys and The Parkers and has been a guest on The Oprah Winfrey Show. She also participated in Flavor Flav's Comedy Central Roast.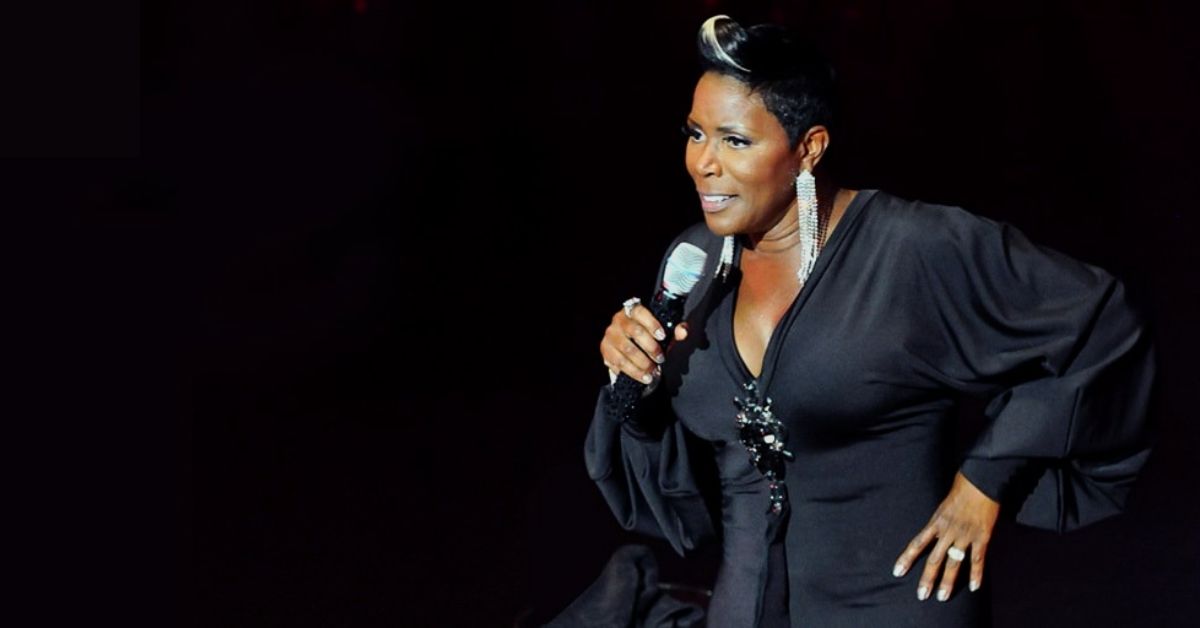 She made many appearances on the game show 1 vs. 100 in 2008 as a member of the mob. Soul Plane, A Miami Tale, Friday After Next and Something New are just a few of the movies in which she appears.
The Queens of Comedy tour, which was captured on film and later broadcast on Showtime and made available on DVD, featured Sommore and fellow African American female comedians Mo'Nique, Laura Hayes, and Adele Givens as its main performers.
You can also check out other famous comedians' net worth here:
On September 30, 2008, Sommore began the world premiere of "The Queen Stands Alone."
Her stand-up comedy special, which was released and was written and produced by Sommore as well as her entertainment firm One Thousand Kisses, Inc., was a film adaptation of her stand-up act.
For the sixth season of Celebrity Fit Club, Sommore was a victor. She shed 11 pounds while performing. In 2018, Netflix aired her 2015 special Sommore: The Reign Continues.
Thank you for reading the articles on Leedaily.com. Stay informed and up-to-date on the latest news and trends by visiting our website regularly.