Please give a warm welcome to the talented duo of Miley Cyrus, who is a pop star, and Maxx Morando, who is a drummer. These two artists have joined forces to make a mix of music that will make you want to dance all night.
With Miley's powerful voice and Maxx's rhythmic beats, they are sure to give a performance that will leave you wanting more. So sit back, relax, and get ready to be blown away by Miley Cyrus and Maxx Morando's amazing musical skills and their love life.
Miley Cyrus with Maxx Morando
In anticipation of the release of her eighth studio album, Endless Summer Vacation, Miley Cyrus enjoyed a memorable evening on Thursday. A party in her honor, a runway show, and a boyfriend all needed to be attended. Of course, she handled everything effortlessly and elegantly.
The Versace fall/winter 2023 fashion show opened the night, which was fortunate for Cyrus because it was held in her hometown of Los Angeles for a change. This gave the vocalist the opportunity to see the performance on what had to be a busy night.
Cyrus chose to forgo the red carpet and go straight to her seat to watch the event atop West Hollywood's Pacific Design Center, despite donning a recently-debuted Atelier Versace gown with black and pink tulle and a bodice embellished with crystals. When the presentation was complete, Cyrus was already on her way to her second engagement of the evening.
While there, she joined up with family friends Lil Nas X and Elton John. The next event was an album release party that Gucci staged in Beverly Hills at their Osteria with chef Massimo Bottura. For the occasion, the singer was joined by Baz Luhrmann, Daisy Edgar Jones, Adam DiMarco, and other celebrities.
Upon entering the restaurant, Cyrus quickly changed from her Versace dress to a black sequined Gucci mini dress and a green faux fur coat. The reissued 2003 horsebit clutch, which was a major component of the company's most recent collection, was also carried by the singer in silver.
Maxx Morando, Cyrus' boyfriend, spent the entire evening with her, at both the Versace show and the Gucci party. The couple started dating in late 2021 but have maintained a low profile since then, rarely walking the red carpet together and keeping their romance largely offline.
Morando, though, is constantly visible in the background, standing by Cyrus, which is just what he did on Thursday night. The 24-year-old, who is also a musician, wore the same white t-shirt and trainers as a basis and changed out his black velvet Versace suit for a blue velvet Gucci suit for each distinct event.
Cyrus most likely partied till late into the night, possibly staying up late to read the album reviews as they came in on Friday. They are looking promising thus far; Variety referred to Endless Summer Vacation as "one of her most pleasant albums." From her time as Hannah Montana to Can't Be Tamed to Bangerz, Cyrus has continuously reinvented herself.
But this one seems to be a culmination of everything she has gone through rather than an attempt to herald in a new era. According to Rolling Stone, there are times when flawless, current radio pop is mixed with eighties synths, country, and psychedelic rock.
The finished product is a potent aesthetic statement that is clear-eyed and focused as Cyrus appears to have found herself in her thirties. The songs from Endless Summer Vacation will be widely available in no time, ready to usher us through spring and into real summer vacation, if the success of "Flowers" is any clue.
View some of our other recent articles:
Who Is Miley Cyrus's New Boyfriend?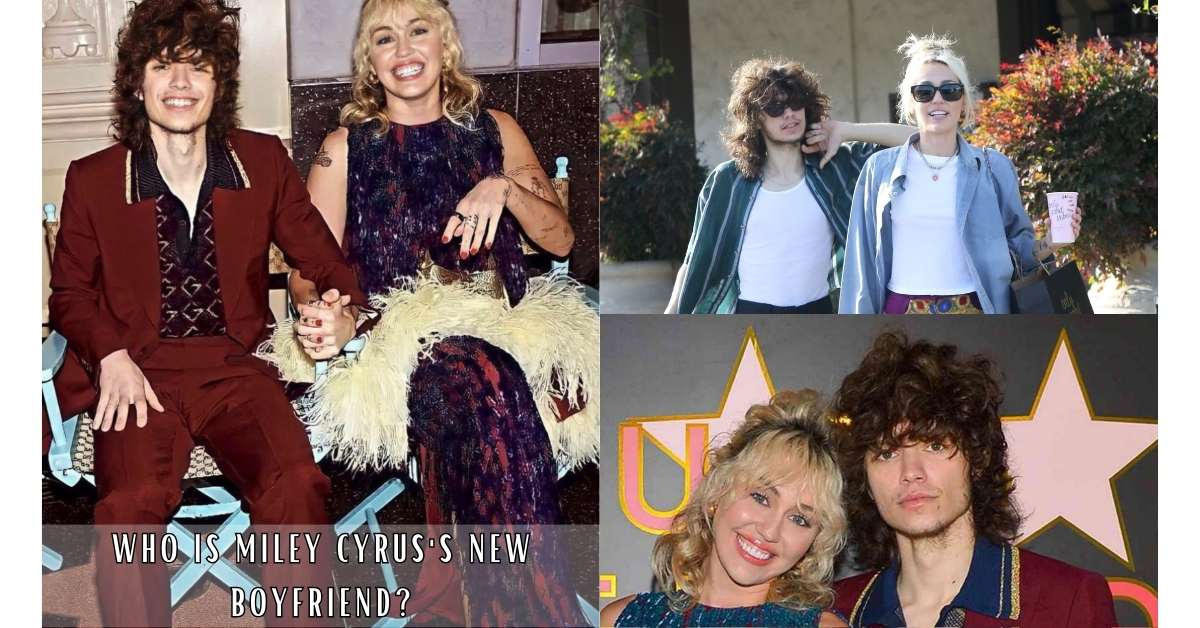 Thirty-year-old Although Cyrus hasn't publicly admitted to dating 24-year-old Morando, the two were spotted together on the red carpet at the Gucci Love Parade fashion show in Los Angeles in November, so their relationship isn't exactly a secret. She's happy dating Maxx, the person added. It is formally agreed upon by them.
They relate to music because they are both artistic and creative, the insider continued, and it was confirmed that Morando attended the NYE celebration with her. "He was having fun with Miley and Pete [Davidson] backstage at the New Year's Eve rehearsals and taping. They all appeared to be having a fantastic time and were very amiable with one another.
Additionally, a source told E! News in 2022 that they are unquestionably dating:
EXCLUSIVE: Miley Cyrus and Maxx Morando share details on their "serious" romance. pic.twitter.com/RsejHqNjeS

— E! News (@enews) October 7, 2022
The duo then confirmed their romance with some PDA when they were seen kissing on Thursday, April 14. They were observed kissing each other after meeting outside a hairdresser. Afterward, while walking shoulder to shoulder down the street, they appeared to be a very happy pair.
In March 2023, over a year later, Cyrus and Morando said they were still in love. Hours before she released her most recent album, Endless Summer Vacation, they made a joint appearance while holding hands at the Versace event in Los Angeles. During a Gucci party later that evening, they all celebrated the new release together.