Miley Cyrus and Maxx Morando, the drummer for the band Lilly, were initially linked to dating rumors at the end of 2021 after they were spotted together in Miami while Cyrus was there for her NBC New Year's Eve special, Miley's New Year's Eve Party.
The Daily Mail observed them at the time sharing a moment on her balcony in her Florida hotel room. They may be seen dancing behind the scenes.
A few months later, in March 2022, Entertainment Tonight confirmed the couple's relationship, describing it as "low-key." Yet the couple still appears to be "going strong" more than a year later.
Here's everything you need to know about Miley Cyrus's new boyfriend.
Who is Miley Cyrus' New Boyfriend?
Maxx Morando is an American musician best known for performing as The Regrettes' drummer in Los Angeles.
Feel Your Emotions Fool!, his band's first full-length studio album, was released on January 13th, 2017. He is the band Liily's current drummer.
After that, he joined the four-person Los Angeles band, Lilly. He and Cyrus have been pals for a while and have a lot of friends in common.
Who is Miley Cyrus?
Miley Cyrus is an American actress, singer, and songwriter.
She performs songs in many different genres and styles, such as pop, country, rock, hip-hop, R&B, and experimental music.
Miley Cyrus' Secret Relationship with Maxx Morando
Thirty-year-old Although Cyrus hasn't publicly admitted to dating 24-year-old Morando, the two were spotted together on the red carpet at the Gucci Love Parade fashion show in Los Angeles in November.
Hence, their relationship isn't exactly a secret. Additionally, a source told E! News in January 2022 that they are dating. "She's happily dating Maxx," said the insider. "It's official between them."
The source added, "They are both artistic and creative, so they bond over being musicians," and did confirm Morando joined her at the NYE party.
"He was backstage with Miley and Pete [Davidson] at the New Year's Eve rehearsals and taping having a good time with them. They were are all super friendly with one another and seemed to have a great night."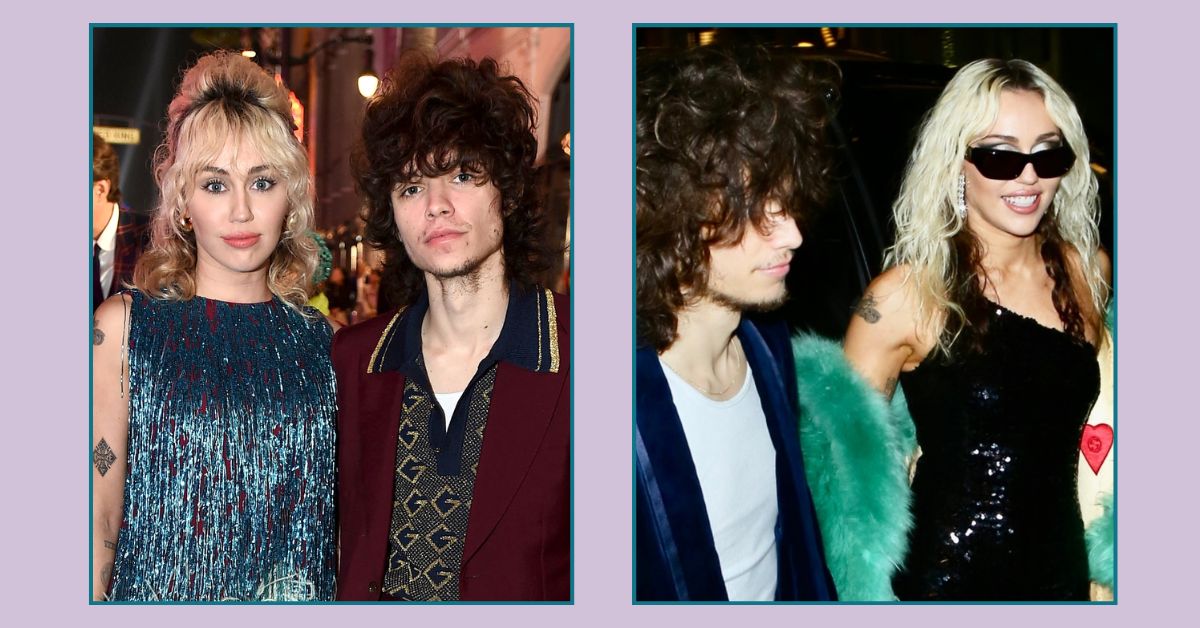 The two have been seeing one other in private for a while, according to an Entertainment Tonight story released on March 1, 2022. The source claimed, "Miley and Maxx have been having a good time together."
"They've been together for a little while and are just enjoying their relationship. Miley likes the fact that they are low-key as a couple and is just focused on doing her thing and being around people that make her happy, and Maxx does that."
The duo then confirmed their romance with some PDA when they were seen kissing on Thursday, April 14.
They were observed kissing each other after meeting outside a hairdresser. Afterward, they appeared comfortable while walking shoulder to shoulder down the street.
In March 2023, over a year later, Cyrus and Morando said they were still in love.
Hours before she released her most recent album, Endless Summer Vacation, they made a joint appearance while holding hands at the Versace event in Los Angeles.
They celebrated the new release together during a Gucci party later that evening.
Just Jared uploaded a post on Instagram: "Miley Cyrus is still going strong with boyfriend Maxx Morando! The couple was spotted out for brunch over the weekend in Malibu. More photos on our site."
View this post on Instagram
Miley Cyrus' New Song About Her New Boyfriend
When discussing her performance outfits with Vogue in September 2021, Cyrus brought up Morando. She credited the percussionist with creating a print of cartoon monsters alongside designer Shane Kastl.
"This look is a one-of-a-kind collaboration between two of my favorite emerging artists, Maxx Morando and Shane Kastl," she said.
"Their collaboration is the perfect example of sustainability becoming the next fashion phase, proving that anything can be reinvented, which resonates with me deeply."
On New Year's Eve 2021, Cyrus also debuted a brand-new song called "You," which she claimed was so fresh she hadn't had time to record it yet.
That ultimately became a song for her 2023 album Endless Summer Vacation. Many people think it has to do with her new boyfriend.
There are more famous love stories below that you can check out: