The 26-year-old Princess Iman is the oldest child of Jordan's Queen Rania and King Abdullah II. In contrast to her brother, Prince Al Hussein bin Abdullah II, who will wed Rajwa Al-Saif in June, she is the first of her siblings to get married.
The princess attended the International Academy in Amman, Jordan, where she finished elementary and secondary school, receiving her diploma in 2014. She enrolled in Georgetown University to start her undergraduate career before transferring and earning her degree at the Parsons School of Design in New York.
According to Insider, Iman frequently travels to Jordan, the United Kingdom, France, Italy, China, and Japan with her mother on official business. She has experience competing on horses.
Here's a closer look at Princess Iman husband, the man who captured the heart of Princess Iman.
Who is Princess Iman Husband?
Jameel Alexander Thermiotis, who is 28 years old today, was born in 1994 to Alexandros Thermiotis and Corina Hernández in Caracas, Venezuela. He is the oldest of three siblings; the other two are boys named Alejandros and Alexia. He comes from a well-known Greek family that frequently travels to the Greek island of Andros to keep a close connection to their roots.
Princess Iman's Relationship With Jameel Alexander Thermiotis
Jimmy Thermiotis and Princess Iman met several years ago through mutual friends. The couple kept their relationship low-key for a while, but they eventually went public with their engagement on 6, July 2022, when the Royal Hashemite Court confirmed their plans to marry.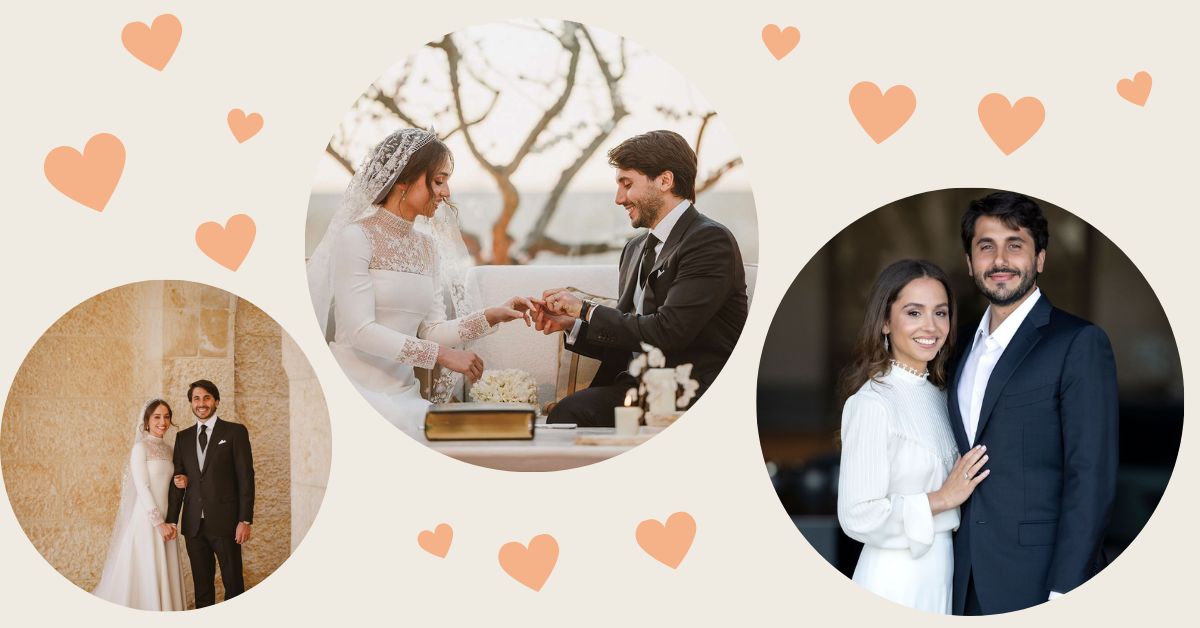 Princess Iman and Jimmy Thermiotis have been seen together at several public events in the United States and Jordan, and they seem to have a solid and loving relationship. On March 12, 2023, the pair exchanged vows at Beit Al Urdun Palace. Dior gown, lace veil, and diamond tiara were all worn by Princess Iman.
Princess Iman Marries Jameel Alexander Thermiotis
Princess Iman bint Abdullah II, the eldest child of Queen Rania and King Abdullah II of Jordan, wed on Sunday in a white Dior bridal gown with lace cuffed sleeves and a diamond tiara.
The princess and her husband, Jamil Alexander Thermiotis, read a passage from the Quran after signing the marriage paperwork. At the celebration, which took place at Beit Al-Urdon Palace, a private house of the Jordanian royal family, they also cut the cake with a sword and saluted the flag while walking through it.
Princess Iman may be seen donning her mother's wedding tiara and bridal belt in pictures her mother shared on social media before the nuptials. (Queen Rania of Jordan wore the belt for her 1993 wedding to King Abdullah II of Jordan and the tiara during two journeys to the U.K., including a banquet with the late Queen Elizabeth II.)
If you want to know about the love life of other celebrities, then click on the link below.
Youngsters develop quickly. In a montage of videos she shared on her Instagram on March 5, Queen Rania of Jordan can be seen holding the princess in her arms just after giving birth and showing her taking baby steps and donning wings as a toddler. At least, that's what it seems like she's thinking.
"The first time I held my baby girl, I knew my life would never be the same. In a week, she will be a bride," Queen Rania wrote on Instagram. "My precious Iman, I am so happy for you and so proud of everything that you are."