Lindsay Lohan is pregnant with her first child — and she couldn't be more excited. The "Mean Girls" actress shared a photo of a baby onesie with the caption "coming soon" on Instagram to make the announcement.
To read the caption: "We are blessed and excited!" — showing emojis of praying hands, a heart, a baby and a baby bottle.
View this post on Instagram
The 36-year-old didn't give any further details, although she did receive well wishes from Lacey Chabert, Amanda Seyfried, and Nancy Meyers (who directed and produced "Parent Trap").
"I'm thrilled for you!!!! So exciting," Chabert said in a comment.
Seyfried commented: "This is WONDERFUL NEWS!!"
"Lindsay!!!!!! I'm so excited for you," Meyers said.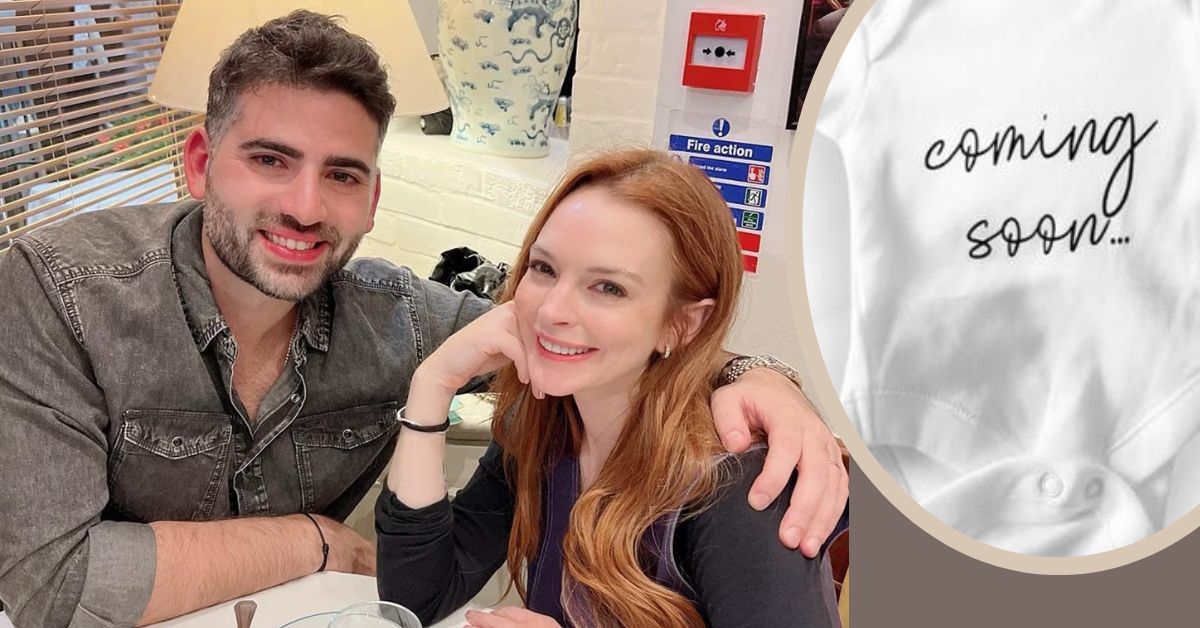 This is Lohan's first child with her husband, Bader Shammas. After a short engagement, the couple tied the knot in 2022, as noted by a July post on Instagram.
Explore our site for more information about high-profile celebrity pregnancies:
She announced her marriage on Instagram last July, writing, "I am the luckiest woman in the world. Not because I need a man, but because he found me and knew that I wanted to find happiness and grace, all at the same time."
View this post on Instagram
"I am stunned that this is my husband. My life and my everything," she added.
In November 2021, Lohan shared their engagement news.
"My love. My life. My family. My future. @bader.shammas #love," she captioned a post alongside photos of the two of them showing off her ring.
Lohan began acting when she was very young, and her first major role was as one of the devious twins Hallie and Annie in the 1998 Disney film The Parent Trap.
More celebrity pregnancy details can be found here, be sure to check out the link below:
After starring in hit films like "Freaky Friday" alongside Jamie Lee Curtis, Tina Fey's "Mean Girls," and "Confessions of a Teenage Drama Queen" in the early 2000s, Lohan faded from the spotlight due to legal and substance abuse problems.
Lohan permanently relocated to Dubai from the United States in 2014. She shifted her attention to business and, between 2016 and 2018, opened a trio of Greek beach clubs. This year (2019), she was the main attraction on MTV's reality show "Lindsay Lohan's Beach Club."