Welcome back to the whimsical world of "Sweet Tooth," where humans and hybrids survive in a post-apocalyptic environment. Following the spectacular events of Season 1, the endearing Gus and his new pals set off on another exhilarating journey that will test their friendship and survival skills.
As Gus and Jeppard continue their trek toward Colorado to learn more about Gus's background and the causes of the devastating virus that killed most of humanity, the highly anticipated second season picks up where the first one did. They come across new friends and enemies along the route and unforeseen difficulties and perils that could split them apart.
So back, grab some munchies, and embark on an epic adventure with Gus and his buddies in this engrossing second season of "Sweet Tooth."
Sweet Tooth Season 2 Release Date
Sweet Tooth Season 2's, already launched on April 27, 2023, has been revealed by Netflix along with a first look. Seven photos from the upcoming season have been released. They depict Gus (Christian Convery) and his group of hybrids coping with the difficulties of being imprisoned in General Abbot's (Neil Sandilands) prison.
According to the official narrative summary, Abbot employs the kids as test subjects for Dr. Aditya Singh's (Adeel Akhtar) studies while he tries to save his afflicted wife Rani (Aliza Vellani) while under captivity.
Gus and the hybrids are back! Sweet Tooth Season 2 drops April 27 — FIRST LOOK: pic.twitter.com/bkC5lce3vK

— Netflix (@netflix) March 14, 2023
Check out the articles given below to read more about a fascinating series like this:
Sweet Tooth Season 1 Recap
Sweet Tooth's first season begins ten years after the Great Collapse and the Sick's rise. Dr. Aditya Singh and Gus, a half-deer, half-human boy, are presented. The two dwell in the wilderness, away from anyone who might hurt Gus. Gus searches for his mother after finding a photo in a box his father buried under a tree before he died from the Illness.
The graphic has "Colorado" underneath. Gus encounters a bunch of poachers aroused by his daytime fire. Gus's communication ability shocks them, and Tommy Jepperd, a lone traveler and reformed Last Man, kills them.
Gus, calling him "Big Man," chases him as he tries to leave the boy.
They continue their dangerous journey to Colorado, where Gus thinks his mother is. Big Man doesn't want to go but accepts Gus's offer. They meet Bear, the head of the Animal Army, a teenager who turns against her for protecting Big Man, her gruff protector.
She leads them on a train to Colorado and provides Gus' mother Birdie's last known address. Sadly, they board a freight train. They meet Big Man's old acquaintance and learn about him before he saved Gus. Big Man tells Bear she can stay with them after his old friend protects him from the Last Men on the train.
While the three continue their trip, others struggle to survive in the post-apocalyptic world. Aimee Eden, a former therapist who hid in her office after the Great Crumble, lived in the post-apocalyptic US. She moved into a nearby zoo after seeing a pig-hybrid infant.
After the Last Men find her hybrid hideaway, she packs the kids and leaves the tunnel while waiting for them. The Last Men captured her children, but she fights them.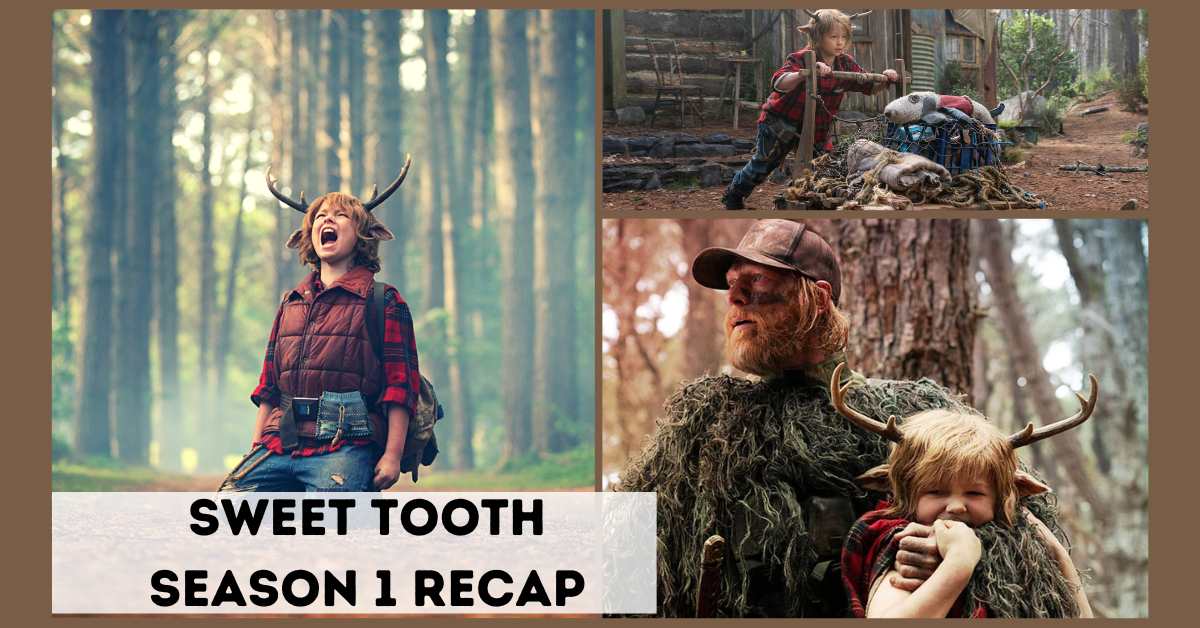 The hybrid children were born shortly after Dr. Singh discovered Ill. He rushes to the hospital to save his wife, Rani Singh. Fifteen years later, he treats his wife with Dr. Bell's prescription. She tells him she has terminal cancer and that he must continue her efforts to rescue his wife.
Singh discovers that Dr. Bell's job is gruesome, and we find that she didn't have cancer but quit because she couldn't stomach working on hybrid children. General Abbot executes her for refusing to research.
Singh replaces her at the Last Men. He and his wife hesitantly attend a party. Infected host. He stays inside while the Last Men burn the house to stop the Sick. He storms off into the woods after discovering he has no parents. He uses a radio to call Aimee's Preserve, accidentally revealing his position.
Big Man had a hybrid baby before the Great Collapse and abandoned his wife and son but wanted to return. The remaining men took them before he could reach them. Big Man sits with Gus, but the Last Men shoot him and steal Gus. Aimee heals him and promises to return their children.
Bear admits that the pig-hybrid Aimee found and adopted was her foster sister before the Great Crumble. Birdie calls Aimee. She calls from the Arctic, hiding in her studies.
Check out the articles given below to read more about a fascinating series like this:
What Will Happen in Netflix's Sweet Tooth Season 2?
The plot of Season 2 will pick up where it left off, with Gus encountering Dr. Singh, who decides to carry on his research on the hybrid boy who doesn't look like the rest. It is extremely likely that Jepperds and Aimee will work together to save not just their children but also all of the other hybrid children that General Abbot and his troops kidnapped.