Kelly Clarkson has talked about her recent divorce from ex-husband Brandon Blackstock and the impact it has had on their three children.
During her appearance on Angie Martinez's IRL Podcast on Monday, the mother of two didn't hold back the truth about her impending divorce from ex-husband Brandon Blackstock. Clarkson and Blackstock have two children together: River, 8 and Remi, 6.
"I think I am my mother's child, and I'm raising very independent children," Clarkson said of her two kids. "They will be out the door as soon as they're able and capable. They're very independent."
The talk show hostess, who is 40 years old, wants her children to be self-reliant, but she also wants them to be frank and open with her about how they feel.
"I literally ask my kids every night when we're snuggling, 'Are you happy?' And if you're not, what could make you happier?" she said. "Sometimes they'll say — especially the past two years — a lot of it — and it kills me — and I want them to be honest so I don't ever say, 'Oh god, don't tell me that,' but a lot of times it would be like, 'You know, I'm just really sad. I wish Mommy and Daddy were in the same house.' And they're really honest about it. And I'm raising that kind of individual."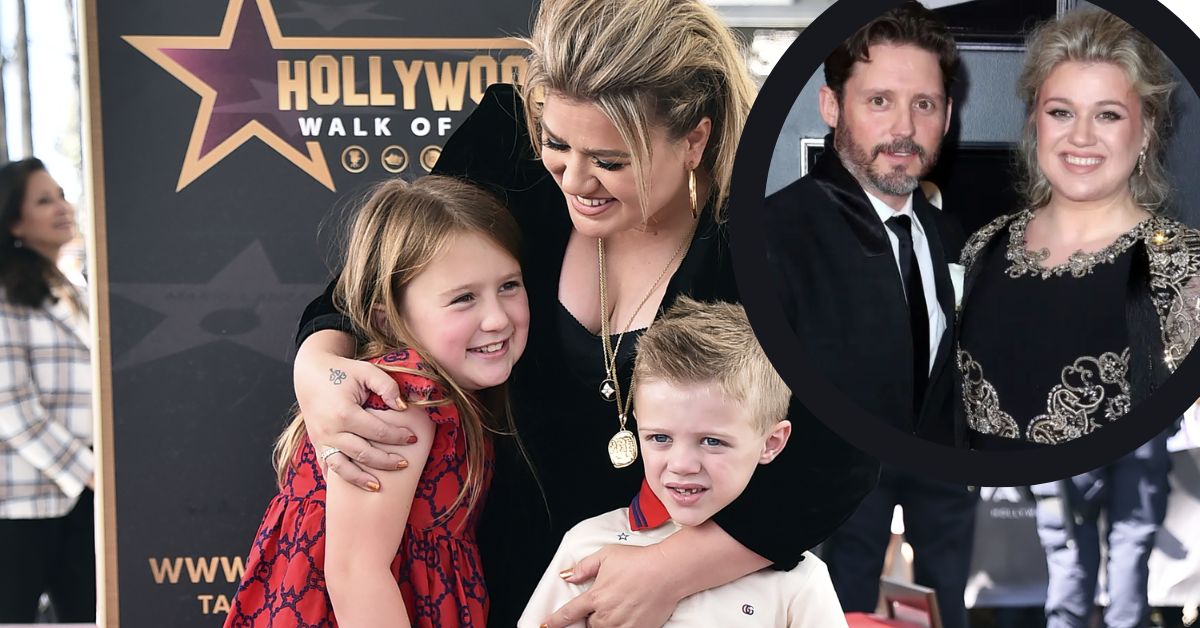 Clarkson, who grew up in a broken home, has indicated that she understands and accepts her children's grief over their parents' divorce.
"I just sit there and I'm like, 'I get it. I'm from a divorced family as well. I get it. That sucks. But we're going to work it out. And you are so loved by both of us,'" she said. "I think communicating with them and not treating them — not treating them like an adult, because they're not — but not treating them like a child. They're not small feelings. Those are huge feelings, and those are huge emotions."
Click the link below for additional information about Kelly Clarkson's divorce:
Costly Celebrity Divorces Also Include of Kelly Clarkson and Other Country Music Stars
Clarkson claimed she decided to leave the relationship after Doyle asked if she would want her daughter to have the same marriage.
"It just changed the perspective on that," Clarkson said of the book. "I am a way better parent when I take care of myself — the oxygen mask mentality, right? And you do have to take care of yourself in order for that to trickle down."
After nearly seven years of marriage, in June 2020, Clarkson filed for divorce from Blackstock and their divorce was finally settled in March 2022.
In the interview, Clarkson revealed that Blackstock was her "first" real love. "My kids ask me all the time, 'So you don't love him anymore?' I'm like, 'No, I don't know if that goes away,'" she admitted. Clarkson has stated that her new album would address the pain of her divorce.
"Every phase is on my next record. There is sadness. There is rage. It's a lot because you go through all those emotions," she explained. "If you don't hit all those, were you really in it?… I was destroyed, like, on the ground, crying. That's a loss. It's a death."
View this post on Instagram
Clarkson said she has explored all of those themes, but she was unsure if she would release an album dedicated to them. "I didn't know if I was going to release an album because I was like, 'I don't know if I want to talk about this,'" she said. These days, Clarkson said she's at an 11 on a scale of one to 10.
"I've had a really rough couple years. It's taken a minute and therapy to get there," she admitted. The one piece of advice she said has helped her the most? "You do not have to attend an argument, every argument that comes your way," she shared.
Recently, we explored a curious Kelly Clarkson-related topic. Read the links provided below for more details:
As for her romantic future, Clarkson said she would "love to fall in love" but that she will never get married again. After growing up with tenuous stepparent relationships, Clarkson noted, "I don't want another dude in my house with my children."
"I really do, truly love being single," she said. "I like my bed. I like my routine."