Who is Elia Kane? In earlier seasons of The Mandalorian, we had glimpses of Moff Gideon's right-hand (wo)man, but in the third season's third episode, dubbed "The Convert," Katy M. O'Brian's portrayal of the former Imperial communications officer takes centre stage.
The Mandalorian figure was frequently seen updating Moff Gideon on the progress of his mission to catch Baby Yoda before she made her début in season 3. She was the one who alerted him to the placement of a tracker on Razor Crest and the Dark Troopers' readiness to capture Grogu. In season 2, she also fought with Gideon and other Imperial soldiers as Mando penetrated their ship.
So who is Elia Kane and what do we discover about her in The Mandalorian's most recent season? Let us explain it to you in simple terms.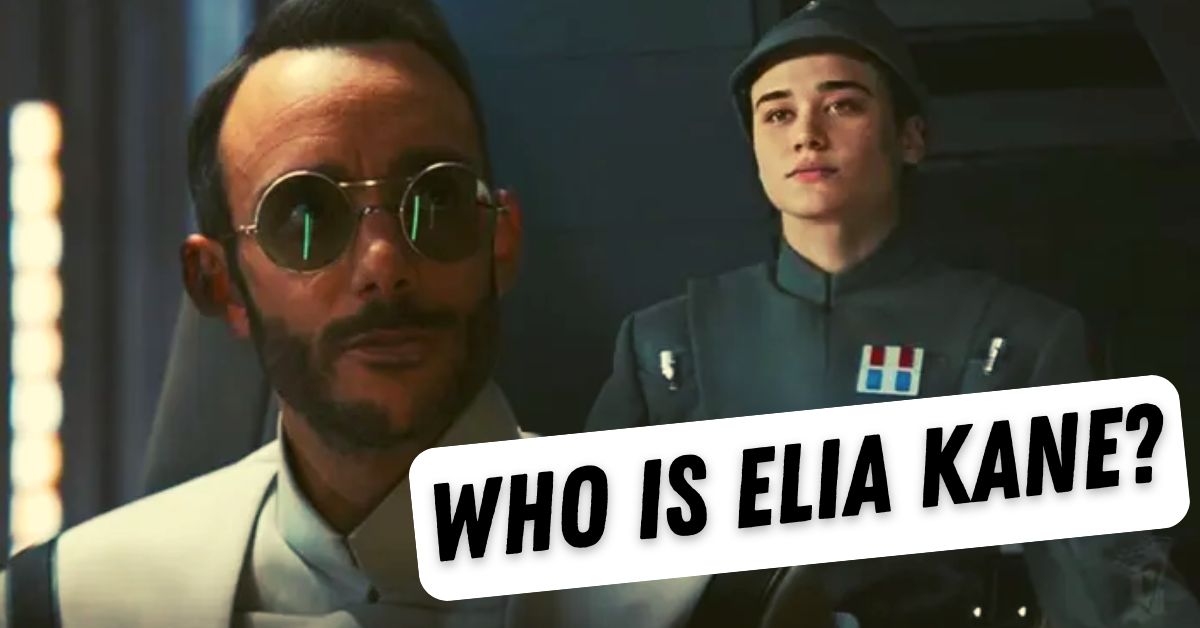 Latest Mandalorian Content You Don't Want to Miss:
Who is Elia Kane in The Mandalorian?
Former Imperial communications officer Elia Kane appears to still be committed to Moff Gideon and the Empire. Kane is given a chance to make amends through the New Republic's Amnesty Program despite working for Moff Gideon's Galactic Empire pocket for the first two seasons of The Mandalorian (and presumably earlier).
As G-68, she tells Doctor Pershing that she is eager to start again after completing her training on Coruscant and that she wants to leave her relationship with Moff Gideon in the past. She develops herself as a crucial friend and ally as Pershing adjusts to the Amnesty Program and seems to concur that he should continue his cloning study for the benefit of the New Republic.
Chapter 19 is Now streaming on DisneyPlus
Chapter 19. Now streaming. #TheMandalorian #DisneyPlus pic.twitter.com/egJRVTbZzc

— The Mandalorian (@themandalorian) March 15, 2023
How did Elijah treat Dr. Pershing?
She appears to assist him in breaking their Amnesty's rules by accompanying him as he enters a Star Wars ship that has been abandoned in search of forbidden Imperial elements so he can carry out his experiments. Yet it becomes obvious that she set him up when Pershing is apprehended and charged with working against the New Republic. Pershing is placed in a mind-flayer device after being captured in order to alter his personality and increase his loyalty to the New Republic.
Elia is thanked by an officer for her loyalty, but when they leave her alone with Pershing, she increases the mind flayer's power to an obviously unlawful and perilous level, entirely erasing his memory.
Elia's loyalty to the Empire is unwavering, and considering the possibility that Moff Gideon is still alive and well somewhere, we have a hunch that we haven't seen the last of her.
Disney Plus now offers The Mandalorian season 3. If you're curious about what happened with Elia and Doctor Pershing, read our recap of The Mandalorian season 3 episode 3. Visit our guide to Star Wars villains to learn more about some of the terrible guys. Or learn more about a couple of our favourite Star Wars bounty hunters, Bo-Katan and Din Djarin.
Frequently Asked Questions
Who is the doctor in Mandalorian Season 3?
Alan Sepinwall. In the third season of "The Mandalorian" by Lucasfilm, Dr. Penn Pershing/Amnesty Scientist L52 (Omid Abtahi) and a parole droid (Regina Hermosillo) are shown on the left and right, respectively.
How many episodes are in Mandalorian Season 3?
Favreau wrote all eight episodes of the season. On the third episode, he worked with Noah Kloor, and on the fourth and seventh episodes, he worked with Dave Filoni.
Who is the main villain Mandalorian?
The show's first bad guy gets a new look. The Mandalorian has never had trouble finding bad guys. Mando has had a lot of enemies from the start, but Moff Gideon is without a doubt the worst.