Lily Tomlin recalls making Queen Elizabeth laugh. The actress talked about a stunning performance she gave almost fifty years ago on The Late Late Show with James Corden. Together with Liza Minnelli and the Osmond family, Tomlin travelled to sing at an Olympic fundraiser in 1971.
After loud applause, Tomlin remarked, "I did Edith Ann and Ernestine," referring to two of her characters. In 1971, there were no Olympics, therefore Tomlin, Minnelli, and the Osmonds participated in a private event.
"What did she make of it?" Corden asked. "What did the Queen—?"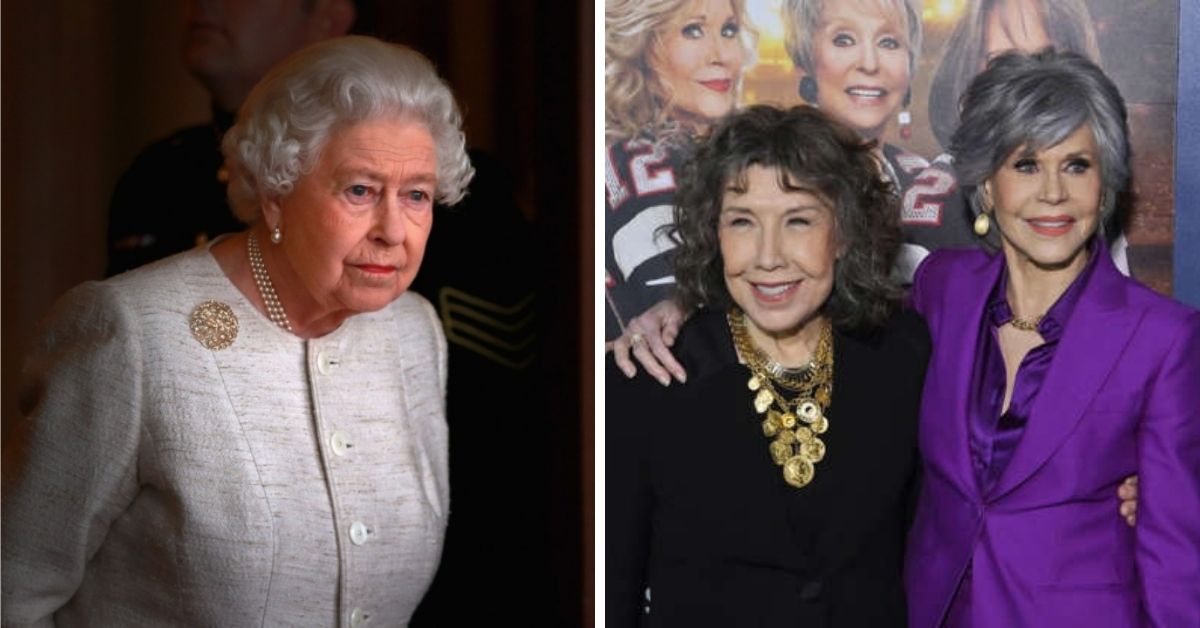 You Won't Believe What You've Been Missing:
Tomlin answered, "I thought it would be very funny. I thought the Queen would enjoy if Edith said, 'I'm going to England to see Queen Elizabeth,"   and then makes a face while sticking out her tongue. They warned her, " "They said, 'Don't you dare, don't you dare!" she says.
Corden responds: "No! I think she would've gotten a kick out of it!" which Tomlin responds, "I think she would've, and I thought she would have had a catcher's mitt, and she'd be waving to the crowd. I bet we could've have had fun."
Tomlin appeared on the sketch comedy programme Rowan and Martin's Laugh-In from 1969 through 1973. There, she created the characters of Ernestine, a brazen telephone operator, and Edith Ann, a bright 5-year-old. When she performed in front of Queen Elizabeth, the characters would have been well-known.