Lance Reddick, who played a police officer on the popular HBO show The Wire, has died at the age of 60. In the action-thriller movie series John Wick, Reddick played the role of Charon.
The singer and actor passed away unexpectedly on Friday in his Los Angeles home from natural causes, according to his publicist. According to the publicist, police were called to the actor's home about 09:30 local time (16:30 GMT).
His spokeswoman Mia Hansen said in a statement that  "Lance will be greatly missed,"  "Please respect his family's privacy at this time."
Reddick was in the middle of a publicity trip for the upcoming fourth John Wick film, which is scheduled to hit theatres on March 24.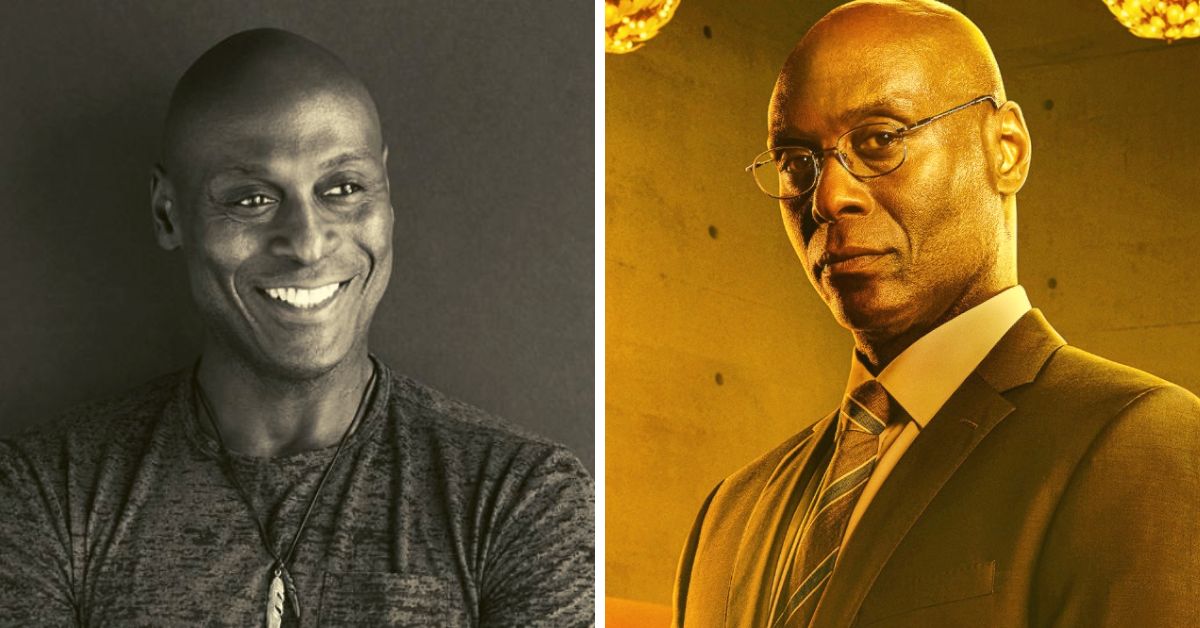 Celebs Who Left Us Too Soon: A List of Heartbreaking Losses
Also, he will be seen in the upcoming John Wick spinoff Ballerina, which also stars Ana de Armas. Over his 25-year acting career, Reddick, a native of Baltimore, made appearances in over a dozen movies and television programmes.
In the John Wick films, he played Charon, the hotel concierge at The Continental Hotel, a centre of the New York underworld. He appeared in the first film, both of its sequels, and the fourth one is expected to feature him.
The Wire, a television series that aired from 2002 to 2008, featured the actor in his breakthrough role as Baltimore police lieutenant Cedric Daniels. The series addressed the drug trade in Baltimore from the viewpoints of both law enforcement and drug consumers and dealers.
Reddick admitted to expecting the show to be a "success" but not realising it would "become this phenomenon" in an interview with the Guardian in 2010.
The actor appeared in both the science fiction action film Godzilla vs. Kong and the Resident Evil Netflix series. He was also well-known for his voice acting roles, particularly those in the Rick and Morty TV series.
Lance Reddick Latest Twitter post:
And the beat goes on… #dogsoftwitter pic.twitter.com/CUL4BTN568

— Lance Reddick (@lancereddick) March 15, 2023
Reddick earned a bachelor's degree in classical music from the Eastman School of Music at the University of Rochester in New York before enrolling in the Yale School of Drama.
For his part in the movie One Night in Miami, he and other cast members received SAG Award nominations in 2021.
The actor is survived by his wife Stephanie, daughter Yvonne Nicole Reddick, son Christopher Reddick, and two grandchildren. Reddick stated that he felt like a "artist at heart" in a 2009 interview with the Los Angeles Times.
While attending theatre school, he admitted, "I knew I was at least as brilliant as other kids, but since I was a black man and I wasn't attractive, I knew I would have to work my butt off to be the best that I would be.
Two years have passed since the overdose death of Michael K. Williams, who portrayed Omar on The Wire and was Reddick's co-star. Four persons were allegedly accused with distributing the drugs that Williams used before his death last year.
Fans Pay Emotional Tribute to Lance Reddick
So sad to hear about Lance Reddick. What a wonderful human. He was a frequent guest and supporter of TGA, even recorded promo VOs one year for us. An amazing actor who gave so much to games, gone far too soon. pic.twitter.com/rn0jXnJ8z3

— Geoff Keighley (@geoffkeighley) March 17, 2023
Geeks of Color Posted: Rest in Peace Lance Reddick.
Rest in Peace Lance Reddick. pic.twitter.com/yF9MHeZrtQ

— Geeks of Color (@GeeksOfColor) March 17, 2023
Frequently Asked Questions
How did Lance Reddick pass away?
Lance Reddick, an actor best known for playing Cedric Daniels on "The Wire" and for his roles in the "John Wick" movies, has died, according to Mia Hansen, who worked for him. He was 60. Hansen said that Reddick died suddenly on Friday morning "from natural causes."
Who was Lance Reddick in John Wick?
In all four John Wick movies, which starred Keanu Reeves as the main killer, Reddick played Charon, the concierge at the hitman-friendly New York hotel the Continental.
Did Lance Reddick have children?
He was also in a number of movies, such as I Dreamed of Africa, The Siege, and Great Expectations. Reddick's wife, Stephanie Reddick, and his children, Yvonne Nicole Reddick and Christopher Reddick, are the only people who will remember him.