In these GENERAL HOSPITAL spoilers, things are getting more complicated. Laura stays strong, Lucy doesn't give up hope, Diane tells Robert good news, Victor warns Eileen, Carly reminds Sonny of something, Dex takes action, and Phyllis asks Nina about her future with Sonny.
Laura says, "Life is full of surprises." But is she making fun of Victor once more? And what else could she have in store for the bad guy in Cassadine?
Lucy was already going crazy hiding in the safe house so that everyone else would think she was dead. Now that the anniversary Nurses Ball is being planned, she wants to get back to her old life even more than before. "Tell me there's an end to this nightmare," she begs.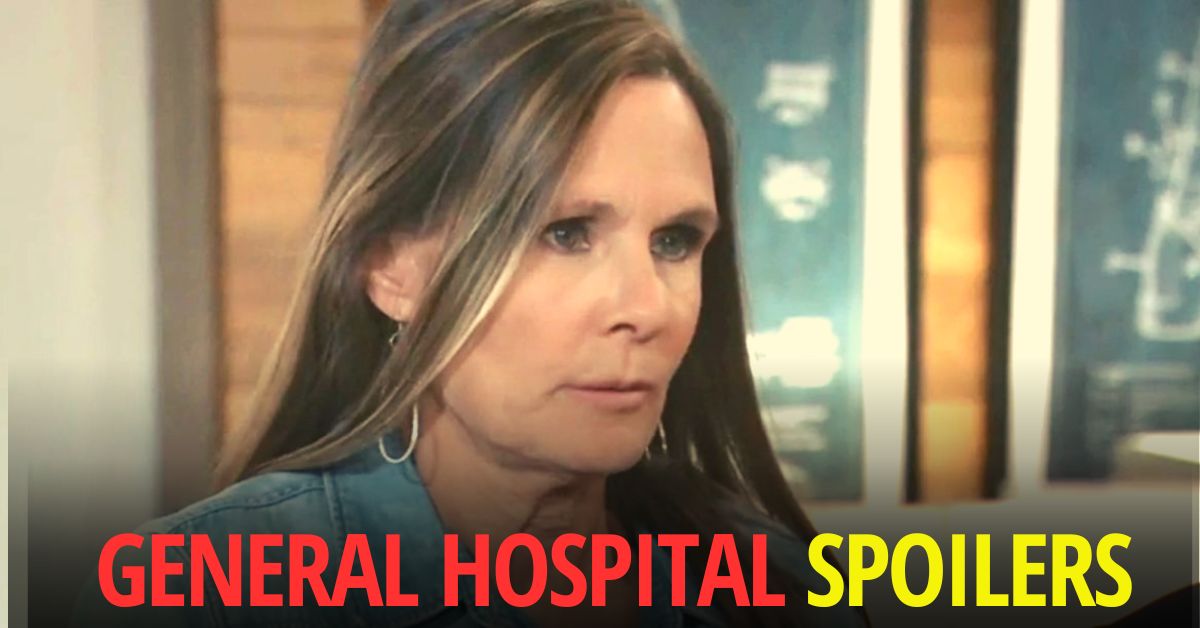 Diane shows up at Robert's door with what could be good news. She says with a sly smile, "I'm about to make your day." Does this have to do with Trina letting Esme off the hook? Because Robert doesn't seem to know what to do next. "What do you think I should do?"
Spoilers That Will Leave You Breathless:
In an exam room at the hospital, it looks like the deputy mayor wants to cut all ties with Victor, but he's not quite ready to let her go yet. He laughs and asks, "Why on earth would you be done?"
Carly doesn't like Nina, but she is still connected to Sonny and knows him better than anyone else. She tells him, "We both know you can't keep that promise." In the meantime, Dex hears a sound and gets his gun out. Who is now after him?
Nina fell in love with Sonny when he was just Mike, the bartender. Since she moved back to Port Charles, they've still been together, but the recent attempt on his life makes her worried about their future. And Phyllis goes to see her friend to help her out. She wonders, "Is this a relationship you can keep up?" Will Nina be able to handle the danger of Sonny's business?
Check out this hint for today's Friday cliffhanger on GH!
Follow Us on Twitter for the Latest TV Season Gossip and Updates!
Frequently Asked Questions
Who is leaving General Hospital now?
Marcus Coloma exits General Hospital as Nikolas Cassadine. No one knows when his last episode will air or who will take over his role, but Adam Huss (below) has been filling in for him on and off in a few episodes this year.
Who is leaving GH 2023?
Reports say that some actors will leave General Hospital in 2023. One of the big changes is Marcus Coloma, who played Prince Nikolas Cassadine. In December 2022, it was said that Coloma would be leaving the programme. The news says that the part will be given to someone else.
Is Ava on GH married in real life?
Maura West, who plays Ava Jerome on General Hospital, met her husband Scott DeFreitas on the set of As the World Turns, where they both played Carly Tenney and Andy Dixon. In 2000, they got married.