Good Burger was a Nickelodeon classic in the '90s, and its stars, Kenan Thompson and Kel Mitchell, are finally coming back for a sequel. The announcement was made during an episode of Jimmy Fallon's The Tonight Show, so it's likely that we won't have to wait long to see it on our television screens.
Fans of the first movie have been waiting for a sequel for years, and the news that it's coming out has gotten a lot of people excited online. People are talking about it all over social media, and many fans are excited to see Kenan and Kel back on the big screen together.
Good Burger 2 Release Date Revealed
The project will be produced by a number of studios, including Nickelodeon Studios, and will be released on one of the most significant streaming services of recent years. Sometime in 2023, the Good Burger sequel will be available on Paramount+ (which offers a free trial of one week in the United States).
Good Burger 2 is officially in the works for Paramount+!
Good Burger 2 is officially in the works for Paramount+!

Kenan and Kel will be returning to reprise their roles!! pic.twitter.com/UQWPMe5X6F

— TRAFON(s Backup Account) (@RiseFallNickBck) March 18, 2023
These Seasons Are Worth to Watch:
What We Know About Good Burger 2's Plot?
Variety reported on the official plot for the sequel, and it sounds like Dexter Reed's inventions will be broken this time, so he will need Ed's help again.
The summary tells about "Dexter Reed is down on his luck after another one of his inventions fails. Ed welcomes Dex back to Good Burger with open arms and gives him his old job back. With a new crew working at Good Burger, Dex devises a plan to get back on his feet but unfortunately puts the fate of Good Burger at risk once again".
Here's a clip from Good Burger to prepare you.
The Hilarious Cast of Good Burger 2
The actors who were in the first movie will be in the second one, of course. This means that Kenan Thompson and Kel Mitchell will continue to play Dexter Reed and Ed. We don't know who else will be in the cast yet, but it's likely that some other actors will be back.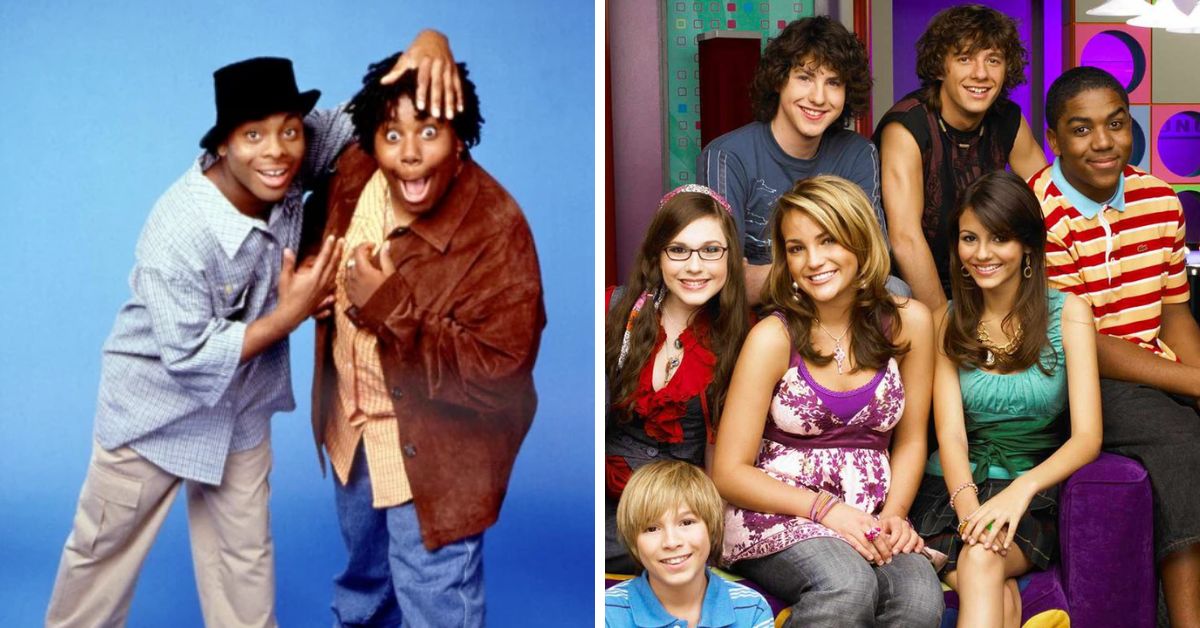 Thompson made a public statement about how he felt about the new project "I can't believe it's been a little over 25 years since great customer service was born at Good Burger! Being a part of something so many generations of people have come to love has made me so proud and now to be back where it all began working on the sequel is surreal! Love performing with my brother Kel and can't wait to show the fans what these characters have been up to since we last saw them".
Frequently Asked Questions
Is there gonna be a good burger 2?
Kenan Thompson and Kel Mitchell say that there will be a second "Good Burger" movie. "Good Burger 2" will start filming this summer, and the comedians say that the movie will come out "soon."
How does Good Burger end?
Dexter tells Ed he's sorry for taking advantage of Ed's money from the sauce, and they get along well after that. Then, they walk back to Good Burger, where the workers praise them as Good Burger heroes, especially Ed. At the end of the movie, Ed says with pride, "Welcome to Good Burger, home of the Good Burger."
Is Good Burger coming back?
The stars of the 1997 comedy, Kenan Thompson and Kel Mitchell, said on "The Tonight Show" on March 17 that work has begun on a sequel. Mitchell said, "Ladies and Gentlemen." "Welcome to the Good Burger, where the Good Burger is made — part two!"