Paramount+ is saying "welcome back" to Good Burger. The second Good Burger movie will be made, as was announced on Friday during an appearance on The Tonight Show Starring Jimmy Fallon. The initial film in the franchise, released in 1997 and based on a series of skits from the show All That, will include franchise stars Kenan Thompson and Kel Mitchell in their original roles. The film's production will go up in May, and it will debut on Paramount+ sometime in the fall.
Good Burger 2 is Confirmed on the Tonight Show
Good Burger 2, a sequel to the 1997 film starring Kenan Thompson and Kel Mitchell as a pair of semi-competent fast food employees, has been officially greenlit by Nickelodeon Studios. The announcement was made during Thompson and Mitchell's appearance on The Tonight Show Starring Jimmy Fallon on Friday.
On Friday, March 18, Jimmy Fallon confirmed a second Good Burger film on The Tonight Show-
Welcome to Good Burger 2, Home of the Good Burger 2, Can I take your order 2? 🍔 @kenanthompson @Iamkelmitchell #FallonTonight pic.twitter.com/ACSxFb7j9A

— The Tonight Show (@FallonTonight) March 18, 2023
Good Burger's release date and top posts have been covered recently. For more information, visit the links below:
What Will the Storyline Be for Good Burger 2?
Dexter Reed [Thompson] is having a rough time in the sequel Good Burger 2 when yet another of his inventions bombs. When Dex returns to Good Burger, he finds himself greeted by Ed Mitchell, who offers him his old job back with open arms. Dex, with a new staff at Good Burger, hatches a scheme to get back on his feet, but in doing so, imperils the restaurant's future.
"Honestly, when we brought it back for the reboot of All That, it was just so nice to hear that the beats and rhythms were still working," Thompson explained to Entertainment Weekly. "And it was the same thing at the table read that we did for the movie. It was so refreshing to hear all those jokes and hear Ed's character come to life once again — the way he just does not understand the world the way everybody else does. It's just so hilarious, and it's so ripe for new opportunities, new storytelling, new jokes."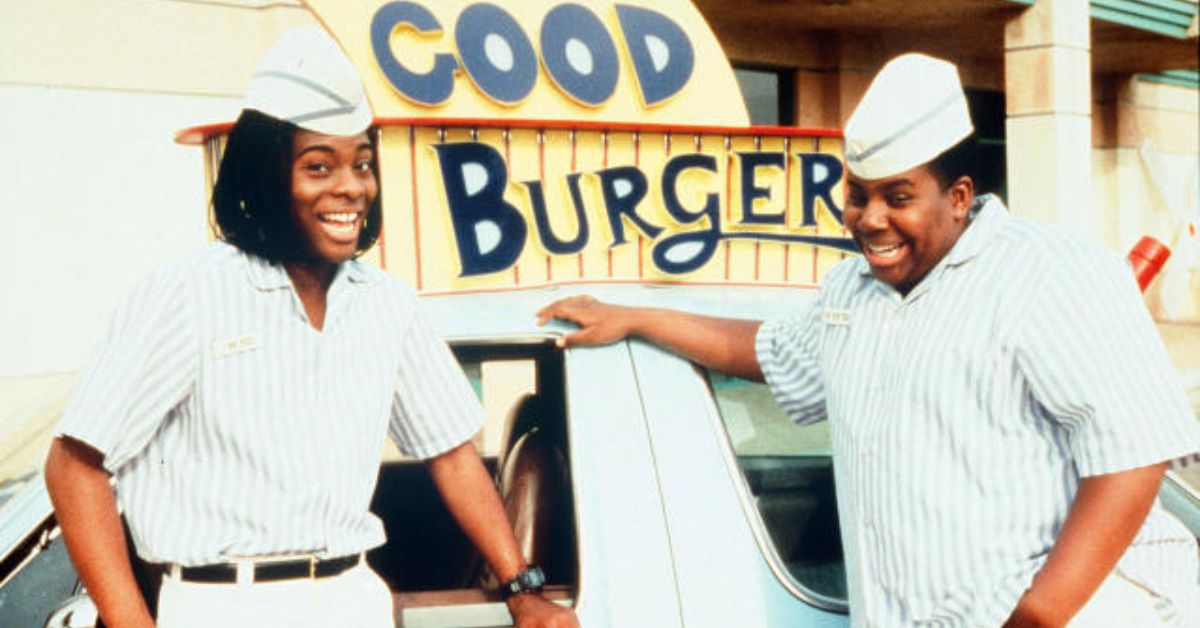 Mitchell said, It really felt like we were back in the '90s. I was saying, "Thank God for water and good exercise — and that we still look young."
"I'm just really excited for people to see it," Mitchell said elsewhere in the interview. "The script is really amazing. Kenan and I had an amazing time at the table read, and it's been great to figure out all the surprises. We have a lot of surprises in the script that we're excited for people to see. We just wanted to make sure that this was a fun watch for everyone who has watched us over the years. I'm really excited to bring this to the world."
Read the articles provided below to learn more about the release dates for the upcoming series:
As mentioned above, Good Burger 2 is expected to debut on Paramount+ sometime later this year.
What do you think of the confirmation of Good Burger 2? Leave a comment with your ideas!