"Little Green Ant," the title of the season two finale of Mayor of Kingstown, pits Mike (Jeremy Renner) against Milo (Aidan Gillen) as the two enemies finally meet up in order to make a final trade-off. Milo wants his bonds so he can run away and start a new life, and Mike wants to keep Iris (Emma Laird) from becoming a criminal. It's a very exciting ending with a lot of tension and some surprising emotional moments.
You might also find this interesting if you're a fan of Mayor of Kingstown:
Mayor of Kingstown Season 2 Episode 10 Recap:
The
Final
Showdown
At the start of the last episode, Robert is in the hospital. In the last episode, Bunny's men beat up the SWAT leader and left him for dead. After this terrible beating, he needs help to stay alive. The police are upset about this attack and getting ready for a fight with the Crips. People who know Robert gather outside of his hospital room.
Kyle tells Mike that he needs to leave town because his wife has left him and he needs to go get her back. Mike looks at the time and realises he has to leave, too, because he's late for his meeting with Iris at midnight.
Stream the season 2 finale NOW!
Stream the season 2 finale NOW! #MayorOfKingstown #ParamountPlus pic.twitter.com/wSLtF4y9D2

— Mayor of Kingstown (@kingstown) March 19, 2023
Who Wants Mike Dead?
Mike runs to where everyone is meeting, but he gets stuck at the train tracks. Mike's car gets shot at all of a sudden. Mike fights back and kills the three people who attacked him. By looking at their clothes and tattoos, he realises that the Aryan Brotherhood is behind this attack and that they wanted to kill him. Mike calls Kareem to ask for help, but the prison guard is tired of Mike's games and doesn't want to be a part of that seedy world anymore.
Mike talks to Ian, someone he can always count on, after that phone call. Mike says that the Aryan Brotherhood is after him and that he has killed three of them, but his car is shot up. Mike needs Ian to clean up and get rid of this mess as soon as possible. Ian says he will help. Mike drives away in the car that was used to attack him. He leaves his own car by the train tracks.
Next, Mike goes to Bunny's place of business, furious about everything that has happened. He goes in with his guns drawn and threatens to kill Bunny. Bunny tells his men to leave him alone with the Mayor and stand down. They talk on the roof.
Mike says that the attack on Robert is a full-scale declaration of war, and that there are now a lot of police officers who want to fight back. Bunny says that this war has been going on since he was born and that it is nothing new. Mike will have to go down if he gets in his way. Mike feels the same way, and he adds that if Robert dies, their relationship will never be the same again.
Mike has missed his meeting with Iris while this is going on. When she gets to Mariam's house, Milo and his thugs are right behind her. Milo wants to do the trade right away because he is sick of waiting for Mike. He tells Mike that he is at Mariam's house, which is a good reason for the Mayor to be scared. He calls Kyle and Ian for help, and they both come over right away.
Where Did Milo Hide His Bonds?
The three people meet in front of Mariam's house. Mike realises just before he goes into the house that he is driving the enemy's car, but the bonds are still in his car at the train tracks. There's no time to go back and get them now, so Mike goes into the house anyway. He is searched, and then he goes to the living room to meet Milo.
The Russian gangster tells Mike that Iris killed Joseph, and if he has to, he will also kill Mariam. Milo says that Mike doesn't know what he's doing. Mike tries to talk sense into Milo by bringing up the delays, Robert being in the hospital, and the Aryan Brotherhood attacking him. Milo doesn't care about Mike's reasons; he just wants his bonds back.
The Search for Mariam's Killer
Kyle sneaks into the building from the back and attacks Milo's men while they are outside. Soon after, there is a shootout, and Milo and Iris run away. During the gunfight, Mariam's house is completely destroyed, and her mother is killed. Mariam is rushed to the nearest hospital before she dies of bleeding.
Kyle says he is to blame and admits that he shot his mother by accident in the chaos. Mike tells everyone to agree that Milo's thugs, not Kyle, were the ones who shot her. Mike tells his brother that he has his whole life ahead of him and that he is about to start a family. Kyle can't let this one mistake be all that defines him. Mike tells Kyle that everything will be fine. It's a sweet moment between the two brothers.
Outside the hospital, Ian and Mike talk. Milo needs to be caught before things get even worse. Ian agrees to use all of the force's power to find him. They immediately go to Milo's club and talk to Tatiana there. She calls, and Mike and Milo talk again. They agree on a place to meet up one last time to give Iris the bonds. Milo tells Mike that this is his last chance and that if he brings anyone with him, they will die and so will Iris.
Mike tells Carney to fight back in prison because he keeps getting attacked. The leaders of the Crips and the Bloods work together to take on Gunner. They stab him to death in his prison cell. Tracy and Kyle have a heart-to-heart conversation over the phone, and Kyle talks to Robert, who is on life support, in person. Kyle doesn't know where he is and doesn't know if he can live in all this chaos. His friends and family are being hurt, and his mother is in surgery for a gunshot wound that could kill her.
Mayor of Kingstown Season 2 Finale Explained: All Your Questions Answered
Mike gets the bonds out of his broken-down car by the train tracks and heads to where he and Ian are supposed to meet. He tells his friend to watch from a distance and be ready to fight back if necessary. While Mike walks to the dock, Milo talks to Iris in private.
Milo doesn't get why Mike would put his life in danger for Iris. He thinks they might be sleeping together, but Iris says they are not. Mike sees Iris as a chance to make up for all the bad things he has done in the past. This is the only other thing he can think of.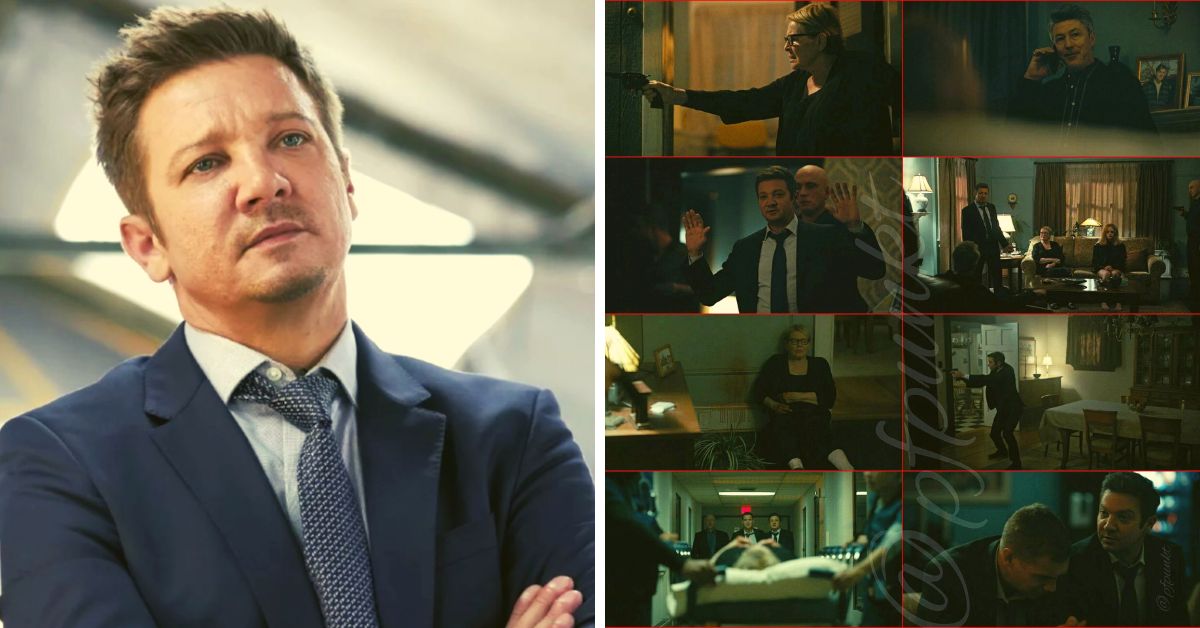 Mike makes the trade on Milo's boat. He gives Iris the bag of bonds in exchange for Iris. Milo lets Iris go free and uses his boat to get away. Iris and Mike wait near the water with the rest of Milo's thugs. They watch as Milo's boat blows up and starts to burn. After all, it looks like Mike put explosives in the bag. Ian gets busy and shoots Milo's thugs.
Mike and Iris also fight back, making sure that all of them die. Mike tells us what's going on with all the characters in the series at the end of the series. Mike says that Kingstown is a stuck island, a small town that is far away and can only offer prison work. He says that the town is a perfect example of everything that is wrong with America.
In this last montage, it's interesting to see a clip of Tatiana on the phone with Milo. He tells her that everything went well. Happened this before or after the explosion? If it happened before, the moviemakers are clearly messing with us, but if it happened after, the Russian mobster is still alive in some way and will want revenge.
That's everything we know about Mayor of Kingstown Season 2 . For updates on more forthcoming shows, check out our regularly updated Twitter page.