Are you looking forward to watching the series finale of Snowfall? Do you need to know how the protagonist and antagonist get along in the end? Get caught up with the recap for Snowfall Season 6 Episode 10 right here!
Here is all you need to know to enjoy the Snowfall on FX series finale, which has captivated viewers throughout its six seasons. As tensions mount and danger lurks around every corner, Franklin and his team face their greatest struggle yet in this exciting episode.
Snowfall Season 6 Episode 10 Recap & Spoilers
Snowfall Episode 10 promises to be a nail-biting adventure filled with heart-pounding action sequences, stunning plot twists, and unexpected turns. As the series finale approaches, viewers have many questions they hope to have answered, including what will happen to Franklin and the rest of the gang.
Whether you've been following Snowfall from the beginning or are just now tuning in the season six finale will leave you speechless. Come with us as we delve into the show's dramatic final episode.
What Happened In Snowfall Season 6 Episode 10?
In this episode, the CIA calls Franklin and threatens him with jail time if he doesn't hand over Ruben. Franklin wastes no time getting Ruben and himself to the CIA's assigned spot. Franklin abandons Ruben to the CIA despite his pleadings that he not trust them and save him.
If Franklin needs money, he goes to Leon. Despite admitting to having $3 million, Leon turns down Franklin's offer because of Cissy's selflessness in ensuring Franklin's success. Franklin demands the money at gunpoint after a heated confrontation. Franklin runs away when he sees Leon's guys approaching from behind.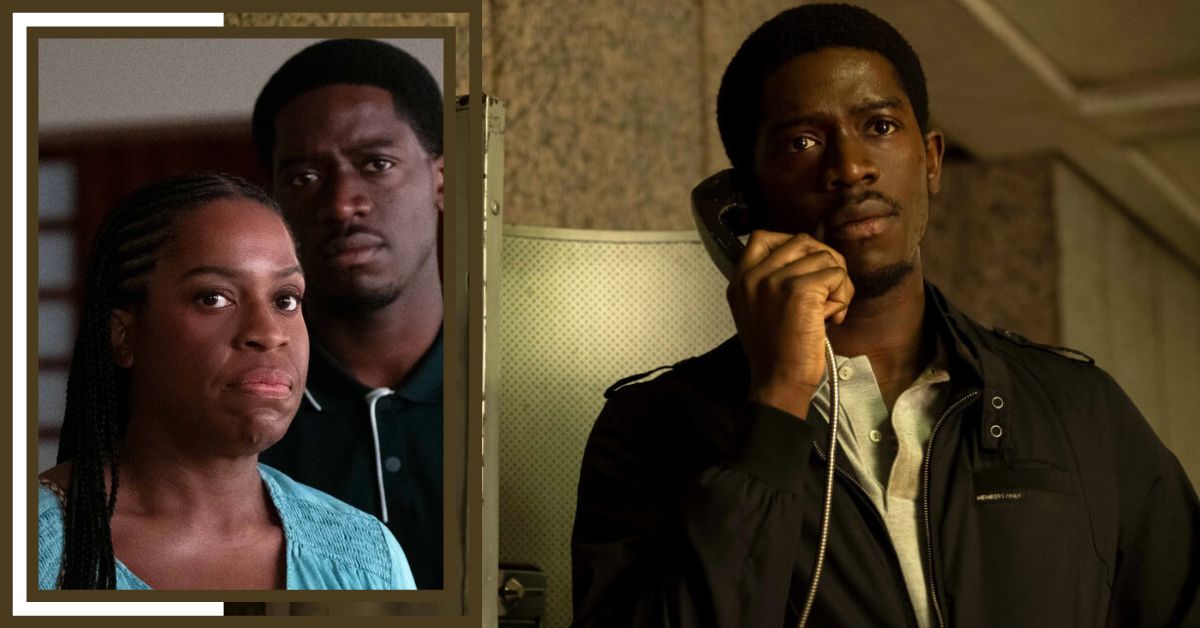 To get Franklin out of the Spring Street construction deal, billionaire property developer Paul Davis contacts him. In a quick remark, Franklin clarifies that he has no plans to sell his interest in the project. Paul then admits that Veronique was the one who proposed the concept.
Franklin is livid that Veronique has gone behind his back, so he confronts her. He cautions her about making the same mistake twice. More importantly for the Spring Street development, he reveals that he has already sold all the South Central properties to Arnold Tulfowitz, his mother's former boss. Veronique is upset by this development.
Things get worse later when Franklin learns that Veronique has taken roughly $800,000 out of their account and is leaving town without her share. Now that Veronique has vanished, Franklin may never see her again.
Look at this series recap. If you missed any of the previous seasons, here are some links:
Does Franklin Kill Peaches?
Now more than ever, Franklin needs cash. Franklin goes undercover to find the stolen money and confronts Peaches, who says she has some stashed away in a safe in her suburban home.
However, when Peaches produces a firearm and fires at Franklin, a vicious gunfight breaks out, killing Peaches. Franklin finds only twelve thousand dollars in the safe out of the five million dollars missing.
What Happens to Franklin and Cissy?
At her plea hearing, Cissy admitted to killing her boyfriend. Franklin visits his mother in jail and tells her he is trying to overturn her guilty plea. Cissy doesn't answer his question about how she ended up in the criminal underworld and instead walks away.
Franklin returns later and, under the influence of alcohol, asks Cissy to transfer ownership of her home to him. Franklin goes on a rude rant after she refuses to talk to him, and the guards have to remove him from the premises physically.
Ended up just like his daddy #Snowfall #SnowfallFX pic.twitter.com/XnTPq1HZL0

— Zay (@Wrd2Allah) April 20, 2023
Leon returns to Los Angeles from Ghana a year later to find Cissy's house and has been served with an eviction notice due to unpaid property taxes, and Franklin has become unkempt in his stay there. As they go through Franklin's old stomping grounds, Leon pitches his latest business venture: a pro bono law clinic.
Franklin, however, declines, instead requesting funds to stock up on booze at Cho's, the store he managed in Season 1. As they return home, they see the cops seize Cissy's property. Despite Leon's promise to settle the tax bill, Franklin claims he is now "free."
Have a look at this recap of the recent series. In case you missed any of the action from the previous season, here are some links to help you catch up:
Were Louie And Gustavo Killed?
Two years later, DEA Agent Tony Marino travels to a rural area searching for Louie, now known as Carla Huggins, one of LA's major cocaine distributors. While hiding, Louie overhears the property owners telling the agent false information about Louie's whereabouts.
In the meantime, Gustavo has returned to the mat. Now he's in charge of the trainer. He then dismisses his class and calls the answering service he requested Xiamara utilize. He receives a message from Xiamara, who explains that she and the boys have relocated to North Carolina and apologizes for not getting in touch sooner. Gustavo is pleased to receive the news and can't wait until they return to visit him.