"One Piece" is a popular Japanese manga series written and illustrated by Eiichiro Oda. The series has a massive fan base worldwide, and fans are always eagerly awaiting the release of the latest chapters. Chapter 1079 is the upcoming chapter of the series, and fans are excited to know when they can expect its release. Let's find out more about the release date of "One Piece" Chapter 1079!
One Piece 1079 Release Date
On March 27, 2023, at 12 a.m. JST, One Piece chapter 1079 is scheduled for publication. Fans are eager to see where the Egghead Island arc goes next after Vegapunk York's exposure as the traitor in the previous issue. The majority of readers of the current arc have also expressed interest in the only newly introduced Egghead Incident.
Unfortunately, there are currently no verifiable spoilers available for One Piece chapter 1079. Although there are some purported spoilers circulating, the series' leaker community has not verified them. Fortunately, fans have confirmed the official release details for the upcoming issue.
One Piece Chapter 1079 will be available at the following times in the following time zones:
Pacific Standard Time: 7 am, Sunday, March 26, 2023
Eastern Standard Time: 10 am, Sunday, March 26, 2023
Greenwich Mean Time: 3 pm, Sunday, March 26, 2023
Central European Time: 4 pm, Sunday, March 26, 2023
Indian Standard Time: 8.30 pm, Sunday, March 26, 2023
Philippine Standard Time: 11 pm, Sunday, March 26, 2023
Japanese Standard Time: 12 am, Monday, March 27, 2023
Australia Central Standard Time: 12.30 am, Monday, March 27, 2023
Read the articles provided below to learn more about the upcoming series:
Guardian The Lonely and Great God Season 2 Release Date: Is the Next Season Coming?
One Piece 1078 Recap
Sentomaru is informed by Stussy that CP0's task is to take down Vegapunk while waiting for Kizaru to show up. Because Vegapunk has resumed and continued his illegal research on Ohara, the government is determined to have him removed from the scene.
Everyone is instructed to leave as soon as possible by Sentomaru. Franky commands S-Snake to restore Usopp and Lilith to their original states in 3F Building C. As Pythagoras appears, S-Snake uses her legs to stomp on his face before bursting out of the building and continuing on.
Atlas, Chopper, and Robin are debating the situation in 2F Building A. The three decide to go to an old lab they used to have after Atlas is reminded of it in an effort to locate Vegapunk. When Zoro and Luffy make every effort to deal with S-Bear and S-Hawk, Sanji is engaged in combat with S-Shark in 3F Building A. S-Hawk vanishes to deal with the weaker opponents first.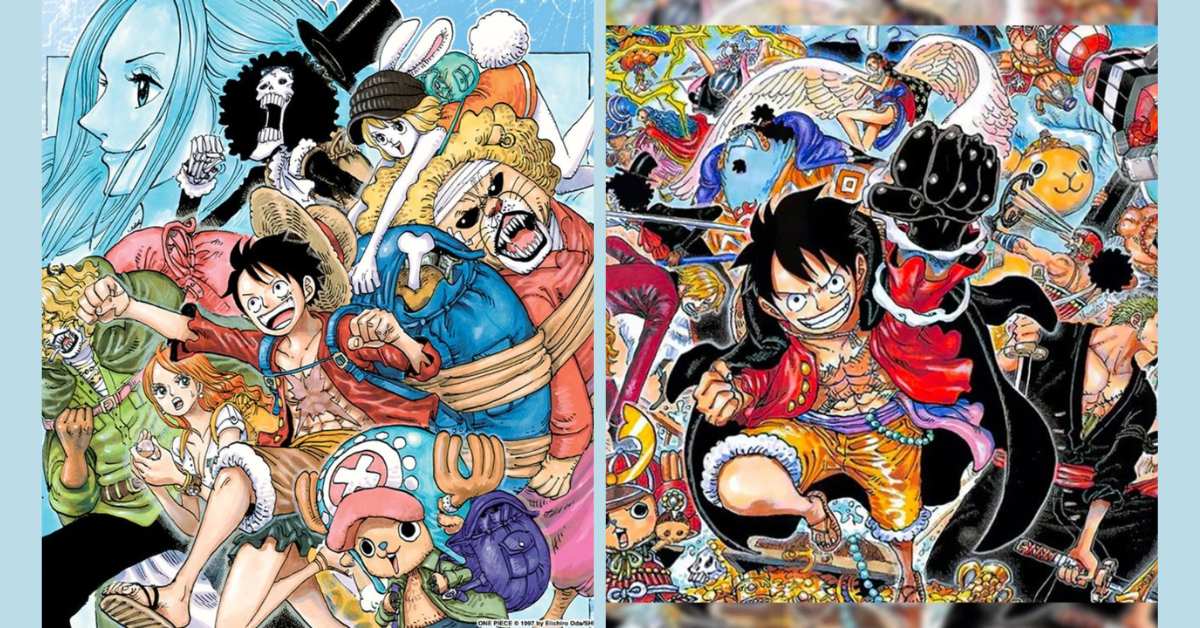 Zoro pursues him, but Luffy orders Kaku to pursue him because Zoro will quickly become lost. S-Bear is attacked by Luffy using Hawk-Gatling. At this point, the narrative begins by stating that everything is taking place just one day prior to the historic Egghead event. The occurrence is not unexpected.
It has almost been three months since it started. When the world government learns that Vegapunk is once more researching the Void Century, we are taken back three months in time. Also, the agents who are dispatched to Egghead never come back. The five elders and one enigmatic figure were in conversation before Vegapunk gave the command to kill.
The elders and Kizaru made the decision to go see Egghead in person. However, the government was somewhat alarmed by Luffy's surprise presence at Egghead. Vegapunk is totally astonished to realize who is responsible for all of this when a figure approaches him. York approaches him and informs him that there should only be one Vegapunk and that she will transform into a celestial dragon.
What To Expect From One Piece 1079?
One Piece 1078, released recently, expanded the Egghead Island arc by addressing several narrative concerns that had been building up for the prior few chapters. The Egghead Island traitor has been revealed to fans, and the most intense part of the narrative is about to begin.
One Piece 1079 will start the arc's conclusion, therefore everyone is watching. York's betrayal, the Navy's move on Egghead Island, and Worst Generation's rampage in the New World make One Piece more intense than ever. York's reveal as Egghead Island's traitor makes One Piece 1079 crucial to the Egghead Island narrative.
York's desire to become a Celestial Dragon in the last chapter shocked many. Since S-Snake turned York into stone, most fans thought her to be innocent. One Piece 1079 may explain how York faked her petrification. Now that York is near Stella, she'll likely finish him off quickly.
Someone must save Vegapunk, and One Piece 1079 may address this event. Robin's gang is York's closest. The Demon Child must save Vegapunk from Robin, Chopper, and Atlas, who is approaching. Robin should be able to defeat York with her harvest of 930 million berries, but the Straw Hat Pirates consider York an ally and could be surprised. Robin and Chopper would handle Vegapunk if Atlas dies.
The Seraphims vs. Straw Hat Pirates conflict will dominate One Piece 1079. Straw Hat-CP0 is fighting two Seraphims. Zoro and Kaku are fighting S-Hawk as Luffy and Lucci face S-Bear. S-Hawk disappeared in the last chapter and may be going for the weaker crew members. This puts Nami and Brook at risk, and Sanji's already busy situation could change. S-Hawk may stop Robin's gang from protecting Vegapunk.
Sanji also fights S-Shark. In the previous chapter, S-Shark punched Sanji in the face. Sanji continued this fight in One Piece 1079. S-peak Shark's performance will be fascinating for fans. Sanji's fight will be tough and fun for everyone.