Better Call Saul, a spinoff of Breaking Bad, ended its six-season run on AMC and AMC+ last year. However, there are still fans of the show who haven't seen the last season. The first five seasons are all available on Netflix, along with all of Breaking Bad and El Camino: A Breaking Bad Movie, the follow-up movie to Breaking Bad.
Some U.S. Netflix subscribers like to wait until full seasons are added so they can watch them all at once. It wasn't clear when season 6 of Better Call Saul would be added, though. Now, ScreenRant says that the U.S. and Canada will be able to watch season 6 of Better Call Saul on Netflix on April 18, 2023.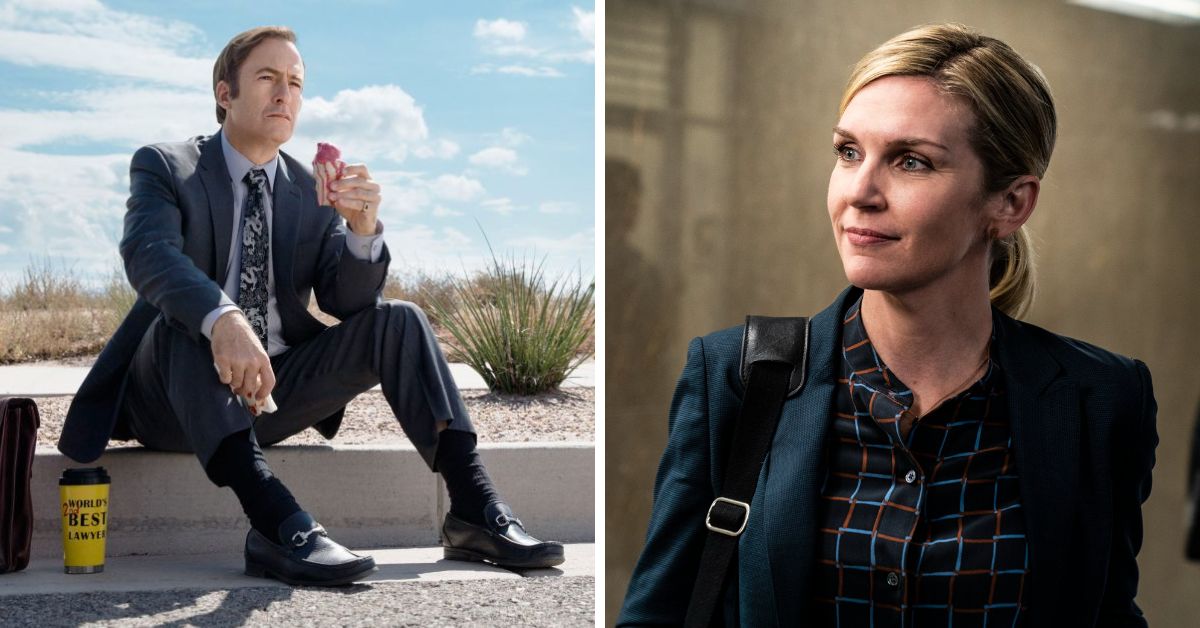 These Seasons Will Keep You Up All Night:
Since the end of the series, it may have been hard for fans who haven't seen all the episodes yet to avoid spoilers on social media. The good news is that the wait for those episodes is almost over, as they will be available on Netflix in less than a month. In other parts of the world, the show was already available on the streaming service.
This also looks like the end of the series. The people who made it have said that there are no plans to continue the story with more spinoffs at this time. Plans could always change in the future, but fans should treat this as the end of the story for now.
Bob Odenkirk has already moved on to his new role in Lucky Hank, an AMC comedy that just started on Sunday night. His co-star Rhea Seehorn and the show's co-creator Vince Gilligan will work together on a new show for Apple TV+. The show has already been picked up for two seasons.
| Season Name | Better Call Saul Season 6 |
| --- | --- |
| Ratings | 8.9/10 (According to IMDB) |
| Total Seasons Released | 5 |
| Streaming Platform | Netflix |
| Better Call Saul Season 6 Release Date | April 18, 2023 |
Better Call Saul Season 6 Could Win Its First Emmy
Better Call Saul has been nominated for almost 50 Primetime Emmy Awards over the course of its run. It hasn't won at the event yet, though. It was nominated for the first half of season 6 last year, but it didn't win anything. The last chance for the show to win an Emmy will come in 2023, when the second half of season 6 will be in the time frame for the awards. Season 6 has gotten a lot of good reviews, so maybe this last chance will be when the show finally gets that long-overdue gold.
Better Call Saul was made by Vince Gillian and Peter Gould. Bob Odenkirk, Rhea Seehorn, Michael Mando, Patrick Fabian, Jonathan Banks, Giancarlo Esposito, Mark Margolis, Ed Begley Jr., Michael McKean, and Peter Diseth are some of the actors who play roles in the show.
The sixth Better Call Saul season 6 already premiered on Tuesday, April 18, on Netflix. All of the old seasons can be watched right now.
The sixth and final season of Better Call Saul premieres April 18 on Netflix (in The US) pic.twitter.com/phmCw1Atih

— Netflix (@netflix) March 20, 2023