Jorge Masvidal is a trained mixed martial artist from the United States. He currently fights in the Ultimate Fighting Championship's Welterweight division (UFC). Since beginning his career in fighting in 2003, Masvidal has taken part in events for Bellator, Strikeforce, Shark Fights, and World Victory Road.
He obtained the symbolic UFC "BMF" Championship belt and holds the record for the quickest knockout in UFC history with a time of five seconds. He is ranked #11 in the UFC welterweight standings as of October 3, 2022.
How much is the "Gamebred" fighter worth? We'll examine Jorge Masvidal's net worth in more detail in this article, including his career earnings, endorsements, and other sources of income.
Jorge Masvidal Net Worth
Jorge Masvidal is one of the richest MMA competitors in the world, with a net worth estimated to be around $6 million. His earnings have come from a variety of sources, including endorsement deals, bonuses, and fight purses.
| | |
| --- | --- |
| Full Name | Jorge Masvidal |
| Nickname | Gamebred |
| Net Worth | $6 million |
| Gender | Male |
| Date of Birth | November 12, 1984 |
| Place of Birth | Miami, Florida |
| Age | 38 years old  |
| Height | 5 feet 11 inches |
| Nationality | American |
| Profession | Fighter |
How Much Has He Earned in His Professional MMA Career?
Jorge Masvidal has received a salary of nearly $5.5 million during his professional MMA career. The $1.3 million he earned from his UFC 251 match against Kamaru Usman was his biggest payday.
When and Where Was Jorge Masvidal Born?
Jorge Masvidal was born to a Cuban father and a Peruvian mother on November 12, 1984, in Miami, Florida. Because of his father's lengthy prison sentence for drug trafficking and manslaughter, Jorge frequently engaged in street fights as a young child.
Masvidal wrestled while a student at St. Brendan High School, but he was ineligible to continue because of subpar academic performance. He then began to concentrate on karate and mixed martial arts.
Jorge Masvidal Career: A Versatile Fighter
Jorge Masvidal has fought as a lightweight and welterweight. Masvidal also has a 1-1 record in professional kickboxing and boxing. He defeated Brandon Bledsoe in May 2003 to make his professional MMA debut.
By defeating Nuri Shakir in June 2006, Jorge Masvidal captured the vacant AFC Welterweight Championship. In April 2013, Jorge won his UFC debut match by defeating Tim Means. In November 2013, Masvidal's loss to Rustam Khabilov was the Fight of the Night.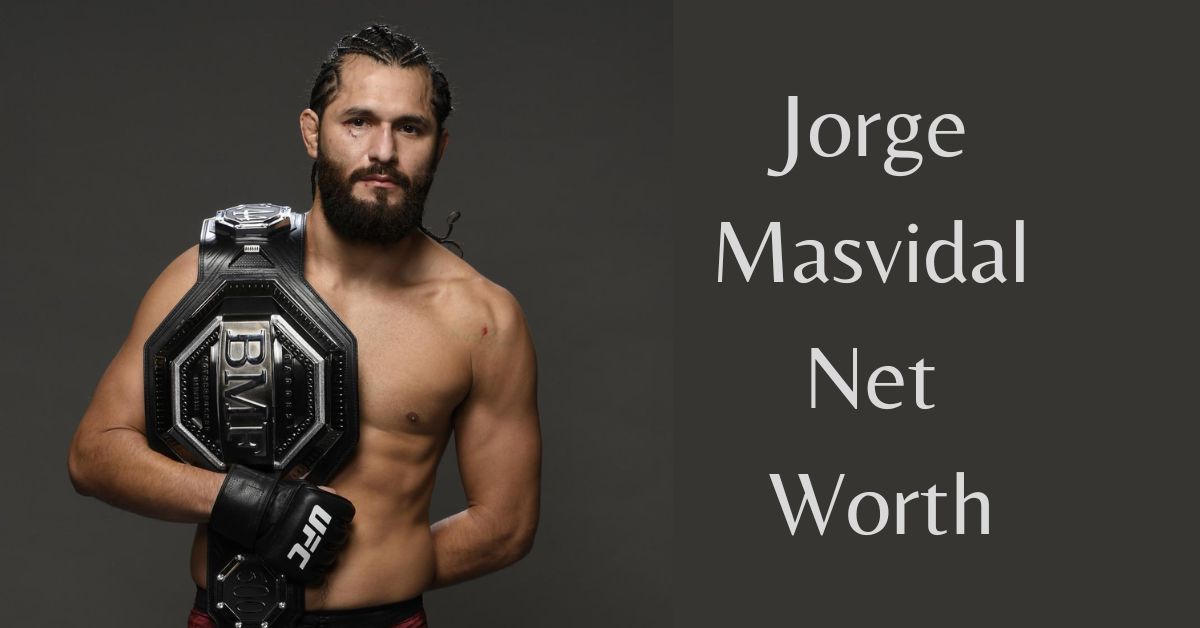 In January 2017, after defeating Donald Cerrone, he gave the Performance of the Night. With a victory over Darren Till in March 2019, Jorge Masvidal had the performance and fight of the night.
In July 2019, he knocked out Ben Askren in five seconds, setting a UFC record and winning Performance of the Night. At UFC 244 in November 2019 against Nate Diaz, Masvidal won the symbolic UFC "BMF" Championship belt following a medical stoppage.
Later, in July 2020, Kamaru Usman defeated Jorge Masvidal to win the UFC Welterweight Championship. Masvidal lost to Usman in a rematch at UFC 261 in April 2021 by knockout in round two, marking his first stoppage defeat in the UFC.
At UFC 272 in March 2022, Masvidal fought Colby Covington; he was defeated by a unanimous decision in the Fight of the Night.
Check out some recent articles here:
Jorge Masvidal Enters the World of Professional Wrestling
At the AEW Grand Slam in September 2021, Jorge Masvidal made his professional wrestling debut for All Elite Wrestling with American Top Team, attacking Jake Hager and Chris Jericho.
Jorge Masvidal Takes on the Business World
As a result of his collaboration with Recuerdo Mezcal in 2020, Jorge debuted a mezcal brand called El Recuerdo de Oaxaca Joven. Masvidal established the Gamebred Fighting Championship, a promotion for bare-knuckle mixed martial arts, which held its pay-per-view debut in June 2021 in Biloxi, Mississippi.
Jorge Masvidal introduced iKON UFC in January 2022, a different MMA promotion that included both seasoned UFC competitors and up-and-coming athletes. The first one was broadcast on UFC Fight Pass.
Jorge Masvidal Personal Life
Iman Kawa is the sister of MMA agent Malki Kawa and the mother of Jorge Masvidal's three children, two daughters, and a son. Before ending their relationship in 2019, the couple had been dating for about ten years.
Frequently Asked Questions
How many losses has Jorge Masvidal had?
What happened to Jorge Masvidal Instagram?
Masvidal's access to the "Go Live" feature was terminated, according to the Instagram notification, for breaking the platform's community standards.
What does Jorge Masvidal train?
Masvidal primarily concentrates on sprints, bodyweight exercises, and wrestling as the fight gets closer. Lifting weights won't prepare you for the feeling of trying to lift a man off the ground who doesn't want to be there, no matter how much you do it. I'll raise a man 100 times during practice.