My Hero Academia, a popular anime show, is finishing its sixth season, and the last episode will air this week. But fans can start celebrating even before the current season ends because a brand-new season is already being made!
The news that the seventh season of My Hero Academia will come from Weekly Shonen Jump issue 17, which hasn't come out yet. But a small number of people have been able to get the magazine early. One of these people tweeted the news, letting us know that our favorite show, Boku no Hero Academia, will have at least one more season. In the same issue, the creator of the series thanked the fans for all their support over the years.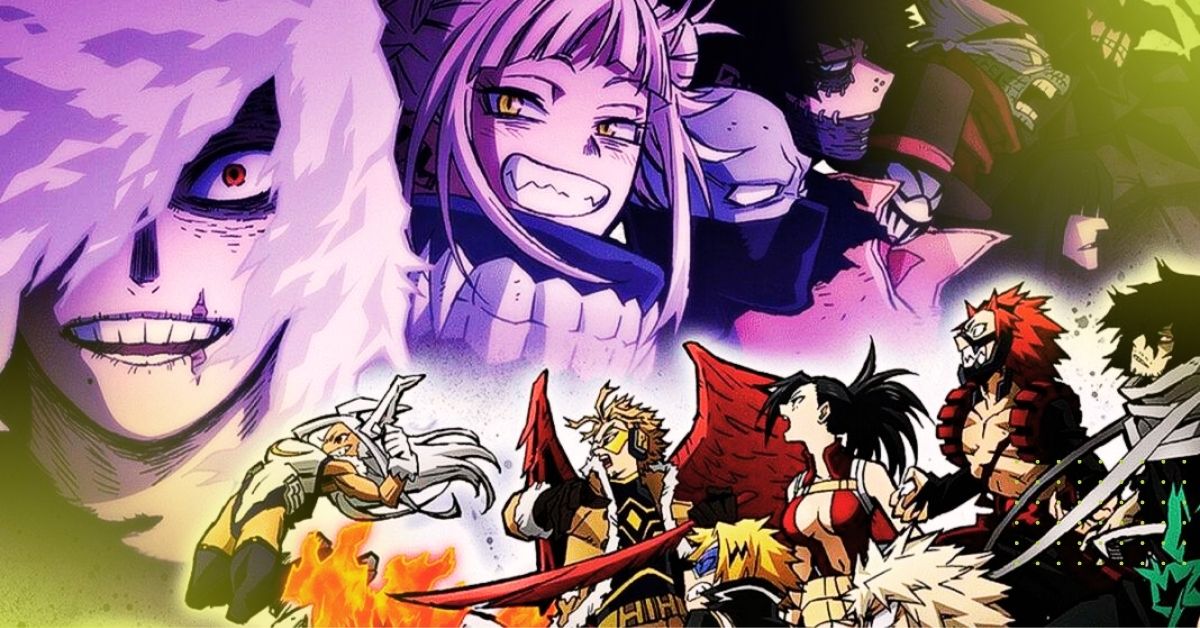 These Seasons Are Worth the Watch:
The issue's main cover proudly says that season 7 of My Hero Academia is in the works, which adds to the news. Studio Bones or any other official My Hero Academia account hasn't confirmed the news yet, but it's likely that season 7 will be announced after the last episode of season 6 breaths of air. At the AnimeJapan event, which will take place in Tokyo over two days, more information about the next season will likely be shared (March 25 and 26).
| Season Name | My Hero Academia Season 7 |
| --- | --- |
| Ratings | 8.3/10 (According to IMDB) |
| Total Seasons Released | 5 |
| Streaming Platform | Netflix |
| My Hero Academia Season 7 | 2024 |
My Hero Academia Season 7  Release Date Speculation
There are no set dates or windows for when the new season will come out. But it's likely that it won't come out for the first time for at least a year, so we can expect it in the spring or summer of 2024.
The official release date for My Hero Academia season 7 has not been set yet, but based on how the previous seasons came out, fans can probably expect to see the next episode in 2024. Based on what's in the manga, the seventh season is expected to show the Star and Stripes Arc, the UA Traitor Arc, and maybe even the Final War Arc. The sixth season will end the Dark Hero arc.
My Hero Academia Season 6 reaches a dramatic climax!
"Are you able to smile right now?!"

My Hero Academia Season 6 reaches a dramatic climax! pic.twitter.com/zun9gyiupb

— My Hero Academia (@MHAOfficial) March 8, 2023
So, mark your calendars and prepare for the exciting conclusion of Season 6 on Saturday (March 25). Fans of My Hero Academia have much to look forward to in the coming months and years. Season 7 has been confirmed; more information will likely come out soon.
Frequently Asked Questions
Is My Hero Academia season 7 confirmed?
Based on the length of the previous seasons, the time between them, and other factors, readers can expect season 7 to air around April 2024, assuming that mangaka Horikoshi finishes the series by no later than December 2023.
Is My Hero Academia series finished?
The U.A. Beginnings Saga took two years (July 2014 to July 2016), the Rise of the Villains Saga took well over four years (July 2016 to March 2021), and the Final Act Saga began in March 2021 and is still going on as of 2023.
Will there be 8 seasons of MHA?
Since season six is supposed to cover the entire Paranormal Liberation War arc, there are three more arcs that need to be animated before the Final War. Based on this, it's safe to say that at least eight seasons of My Hero Academia will be shown to anime fans.