Maryland State Police have confirmed that six people were k*lled on Wednesday after a car slammed into a construction zone on I-695 in Baltimore County.
Around 12:40 p.m., Adrienna Lea, 54, of Randallstown, the driver of a grey Acura, attempted to change lanes, according to Maryland State Police.
The Acura struck the front corner panel on the passenger side of a Volkswagon that was stopped in the middle of the road due to a mechanical issue as it changed lanes, according to the police.
Police claim that this led Lea to become uncontrollable. A preliminary investigation revealed that the car subsequently crossed over temporary barriers, colliding with numerous construction workers before flipping over.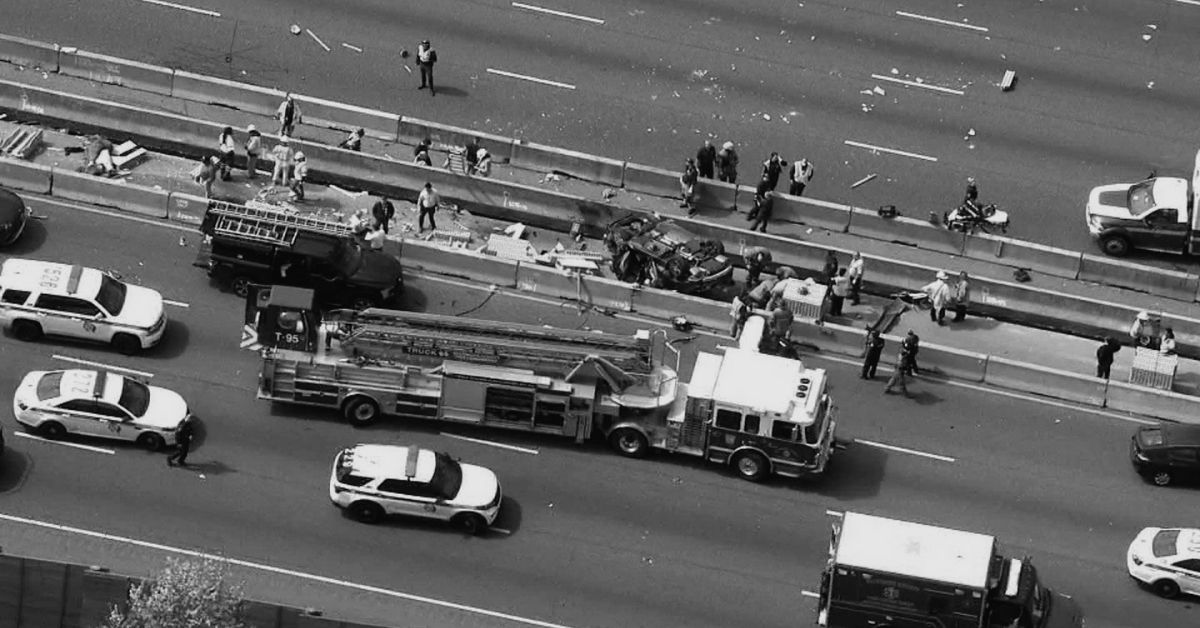 By Wednesday night, police reported that Lea had survived and had been taken to a nearby trauma center for treatment. The car was empty at the time of the collision, according to police. Melachi Brown, 20, of Windsor Mill, was the Volkswagen's driver, according to state police.
According to police, he did not report any injuries. The Maryland State Police Crash Team is investigating the crash. The notification of the victim's next of kin is still pending.
According to the Maryland Department of Transportation, drivers were advised to avoid the area because some I-695 lanes that are located before Exit 17 are still closed.
NTSB Newsroom shares a tweet about this incident:
NTSB, in coordination with the Maryland State Police, is sending investigators to conduct a safety investigation into Wednesday's highway work zone crash involving two passenger vehicles and highway construction workers on I-695 in Woodlawn, Maryland.

— NTSB Newsroom (@NTSB_Newsroom) March 23, 2023
"I am praying for the family," Bridget Brown, whose son was on the highway during the wreck, told CBS Baltimore. "My son was only a few cars back. It could have been my son. I just thank God it is not him."
Those involved in the fatal accident received condolence messages from Baltimore County Executive Johnny Olszewski.
Check out our recent news here:
"On behalf of all the residents of Baltimore County, we offer our sincere condolences to the families, friends, and loved ones of those who have lost their lives in today's tragic crash and my prayers remain with those injured in this horrific incident," he tweeted.