Maximum Football is an alternative to Madden if you're sick of the same game every year. With American football, a lot of strategy goes into each play, and if you think you've got what it takes, you can show it off in Maximum Football.
Below, you can find all the information we currently have on Maximum Football, including trailers, gameplay, and the systems it will be released on.
Maximum Football Predicted Release Date
We only know that Maximum Football will be out sometime in 2023, but that's all the info we have right now. Of course, this is a rather wide window of time, but we can still make some educated estimates as to when it will be released.
The most likely time frame is throughout the fall, probably starting in September. The NFL season kicks off again on September 7, so there will naturally be a lot of interest in games involving American football.
The following articles detail the upcoming release dates for a variety of video games:
Maximum Football Trailers
One trailer for Maximum Football has been released, showing off the game's visuals and action on the field. Fortunately, the attention focuses on actual gameplay rather than theatrical moments, giving you a glimpse into the realistic flow of your encounters.
Nearer to the game's release, we can perhaps see a broader variety of more videos, providing fans and interested audiences everything they need to be pumped up for the Madden rival.
Maximum Football Gameplay
Maximum Football, developed by Invictus Games, allows you complete control over your very own football squad, and should not be confused with the Canuck Play Inc series, which concluded in 2020, or the 2006 Wintervalley Software title.
If your abilities are sufficient, you will be able to direct every personnel change and design every predetermined play, ultimately guiding your side to victory. Also, it appears that you will be able to go through the matches on your own. This should offer you, even more, say over your eventual outcome.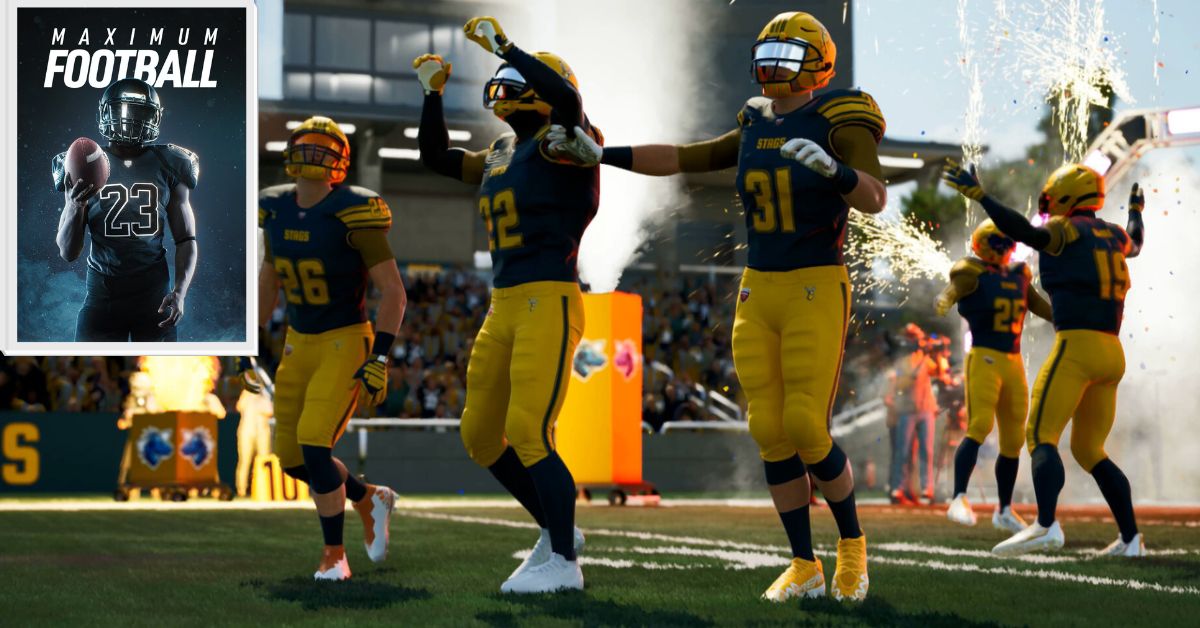 Since Unreal Engine 5 is being used in the development of Maximum Football, we can expect stunning visuals that will further immerse us in the game's realism. With this and a physics-based tackling system, every tackle should feel like it's landing with a thud.
You may also compete with your pals in an online multiplayer mode to see who is the best and get those coveted bragging rights.
Last but not least, it will be available at no cost to players, meaning there's no risk in giving it a shot to see if it can compete with established games like Madden. They've also stated that there won't be any randomized content or loot boxes in the game, which is a refreshing change from the norm for free-to-play titles.
Maximum Football Platforms
Here are all of the platforms that you will be able to play Maximum Football on:
PlayStation 4
Xbox Series X|S
PC (via Steam)
The wonderful news is that you'll be able to compete with your pals regardless of what console they own, as Invictus Games has confirmed that the game will allow cross-platform crossplay.
To obtain the full crossplay experience, we can only hope that this also includes PC matchmaking, but they have not said so explicitly.
Here are some more upcoming game release dates that we've mentioned in the articles below:
That's all the information we have about Maximum Football at the moment, including trailers, platforms, and gameplay details.
Follow Leedaily to keep up with the latest Maximum Football news.