In the world of football, Mesut Ozil is a name that needs no introduction. He is a former German professional football player. Ozil was admired for his technical proficiency, originality, passing prowess, and vision. He was also capable of playing as a wide midfielder.
Ozil has amassed a sizable net worth because of a successful career in sports. We will look at Mesut Ozil's net worth and career path in this article.
Mesut Ozil Net Worth
On Forbes' list of the world's highest-paid athletes in 2020, he came in at number 49. Mesut Ozil is assumed to have a net worth of around $120 million. His income is derived from his professional footballer salary, brand endorsements, and investments.
| | |
| --- | --- |
| Full Name | Mesut Ozil |
| Nickname | Mesut Ozil |
| Net Worth | $120 Million |
| Salary | $24 Million |
| Date of Birth | Oct 15, 1988 |
| Place of Birth | Gelsenkirchen |
| Age | 34 years old  |
| Height | 5 feet 10 inches |
| Nationality | Germany |
| Profession | Football Player |
Mesut Ozil Contracts: How Much Was He Signed for Arsenal?
Mesut paid 42.5 million pounds to join Arsenal in 2013. Then, in 2017, he agreed to a three-year contract extension with the team, which increased his base salary from $12 million to $24 million annually.
He now ranks among the top 10 soccer players in the world in terms of salary. Later, he made headlines when he infamously refused to take a pay cut as an Arsenal player, angering supporters.
Mesut Ozil Real Estate Investments
Mesut completed the purchase of a house in North London for 10 million pounds in 2016. The purchase of this home was interpreted by the media as a signal that Ozil intended to stay at the London club at a time when his future at Arsenal was in question.
Mesut made several improvements to the six-bedroom, three-story house after purchasing it. He built a home theater and imported marble from Turkey to decorate his living room.
He also played FIFA video games for hours there. Two esports teams that Mesut owns compete in Fortnite and FIFA matches in the EA Sports league.
Mesut Ozil Multi-Million Car Collection
Ozil also has automobiles worth about 800,000 pounds in his possession. His most prized vehicle is a G63 AMG, which is said to be worth over 140,000 pounds, and he reportedly prefers German manufacturers.
He also owns numerous other Mercedes vehicles, including an S65 AMG that is worth more than 180,000 pounds. His collection is completed by vehicles like the Ferrari 458 Italia ($200,000), an SLS AMG ($165,000), a Porsche Panamera Turbo ($120,000), and several Audis.
The Early Years of Mesut Ozil
On October 15, 1988, in Gelsenkirchen, West Germany, Mesut Ozil was born. Mesut, who was born into a Turkish family and grew up speaking both Turkish and German, struggled in his early years to learn German because he attended a school where other Turkish students shared his ethnicity.
Ozil was brought up as a Muslim, and he continues to follow that religion today. Ozil began playing soccer when he was very young.
Mesut Ozil Career: How Did He Earn the Starting Spot for Real Madrid?
Mesut joined the Schalke youth program after initially playing for various clubs in Gelsenkirchen and Essen as a youngster. Ozil rejected a contract offer that included 1.5 million euros per year, claiming that the amount was insufficient despite being regarded as an incredible new talent for the German team.
He was consequently acquired by Werder Bremen in 2008 for 5 million euros. Ozil only stayed with Werder Bremen for a brief time before being signed by Real Madrid, one of many teams that were impressed by the young German after seeing him play at the 2010 World Cup.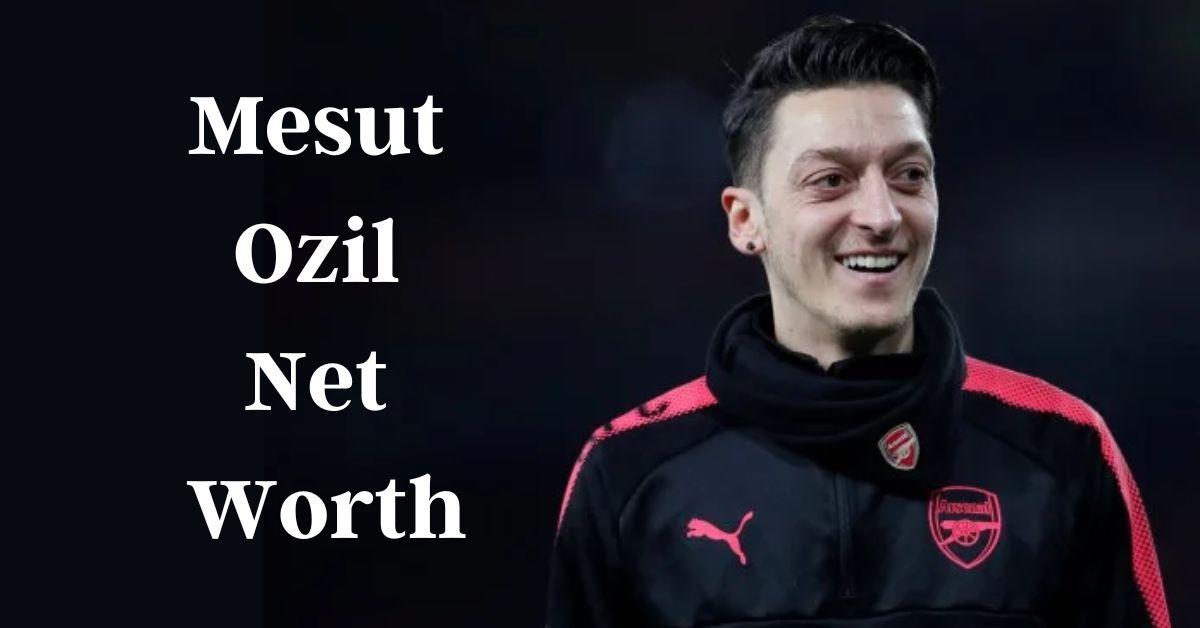 Ozil cost Real Madrid 15 million euros, and thanks to Kaka's injury, he earned the starting spot for the team right away. He participated in the Champions League for the first time that season, and before long, the Los Blancos supporters were applauding him.
With 25 assists, he had the most among all European leagues when the season was over. From 2011 on, Jose Mourinho relied on Ozil as a playmaker. He was a vocal supporter of the player.
Mesut said he wanted to finish his career with Real Madrid at this time in his career when he was being considered for the Ballon d'Or. Mesut nevertheless consented to sign a 42.5 million pound contract to join Arsenal in 2014. He became the most expensive German player ever as a result.
During the first season, Ozil did well for Arsenal, earning a second Ballon d'Or nomination and amassing a lot of assists. After many years of this, he signed a contract extension with Arsenal in 2018 that increased his pay by half.
He became the highest-paid player in club history as a result. Later that year, his exclusion from several significant matches raised concerns among many onlookers.
The following few years saw him repeatedly left out of the team's starting lineup until the coronavirus forced the league to suspend play. When the season resumed later in 2020, Ozil was still out injured.
Check out the net worth of some other famous footballers
Who Did Mesut Ozil Date?
In 2013, Mesut began dating Mandy Capristo, a well-known German singer. Before the couple ended their brief relationship, there were rumors that Ozil had been unfaithful. The couple appeared to reconcile before parting ways for good in 2017.
Ozil then began dating Amine Gulse, a model who had previously won Miss Turkey. In 2019, the couple got married, and in 2020, they had their first child. The couple sponsored 1,000 surgeries for children from disadvantaged backgrounds to mark the occasion.
Frequently Asked Questions
Has Mesut Ozil retired?
Mesut Ozil, a World Cup champion midfielder for Germany, has declared his retirement at the age of 34. The former Real Madrid and Arsenal player played for Germany in the 2014 World Cup-winning squad in Brazil.
Has Ozil won a World Cup?
Mesut Ozil, a former midfielder for Germany who won the 2014 World Cup, announced his retirement from soccer on Wednesday. He was 34 years old. Özil acknowledged injuries played a role in his choice.
How many trophies has Ozil won?
Former Germany and Real Madrid midfielder Mesut Ozil has announced his retirement from the game. Mesut Ozil, a former midfielder for Germany, Real Madrid, and Arsenal, has retired from football at the age of 34. During his time with his club, Ozil won nine awards, including four FA Cups and the 2012 La Liga championship in Spain.