In comparison to being a wrestler, Pat Sajak is a better television host. On Tuesday's episode of the game show, the veteran Wheel of Fortune emcee, age 76, tried to wrestle a player with experience in the sport.
Fred, a man with numerous skills including theatre instructor, bar trivia host, and professional wrestler, was introduced to fans in the episode with a Hawaiian theme.
Although Fred acknowledged that he doesn't make much money from the sport, he still participates "for the fun." However, after a string of consecutive puzzle wins, he now has a little extra money in his pocket, taking home $75,800.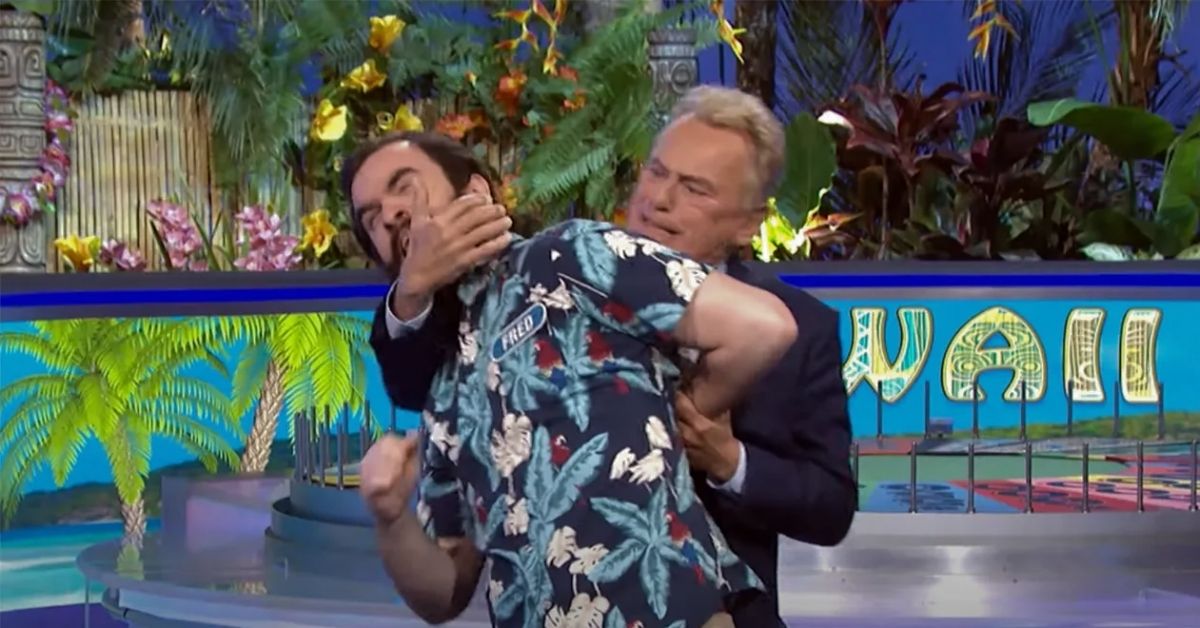 Sajak "body slammed" Fred to honor his outstanding performance, although it really was more of a body embrace.
 "Just because he's a professional wrestler, you want me to body-slam him for you?" the host asked the other contestants.  Sajak launched the assault and attempted to place Fred in a headlock toward the end of the episode.
Since 1981, Sajak has co-hosted the game show with Vanna White, who debuted on the program the following year. In a recent interview, White expressed how "depressing" it was to consider that her and Sajak's tenure on the show might be coming to an end.
Here you can check out some recent posts:
White remarked that he couldn't see retiring. "Wheel of Fortune is always associated with Pat and Vanna. You know, we're like Ken and Barbie. It would be strange to have someone else turn my mail as we have lived in everyone's homes for the past 40 years."
"I mean, we're a team," White said. "That's depressing. I don't even want to think about it."
Wheeloffortune shared a post on Instagram:
View this post on Instagram