With the return of Love Is Blind season 4 on Netflix, we're already making assumptions about which couples are still together. If you've already binge-watched the first five episodes (episodes will be released in four parts, which is a bummer), you already know that five couples escape the pods.
They are Brett and Tiffany, Chelsea and Kwame, Paul and Micah, Irina and Zack, Jackie and Marshall, and Brett and Tiffany. Although the first few episodes also show that not all of the engaged couples get married (Irina and Zack spoiler alert! ), things are looking good for some of the participants following the honeymoon.
What are the names of the couples from Love Is Blind season 4 and are any of them still together? Here is what we discovered after searching Instagram and watching the teaser video for the upcoming episodes.
1. Chelsea and Kwame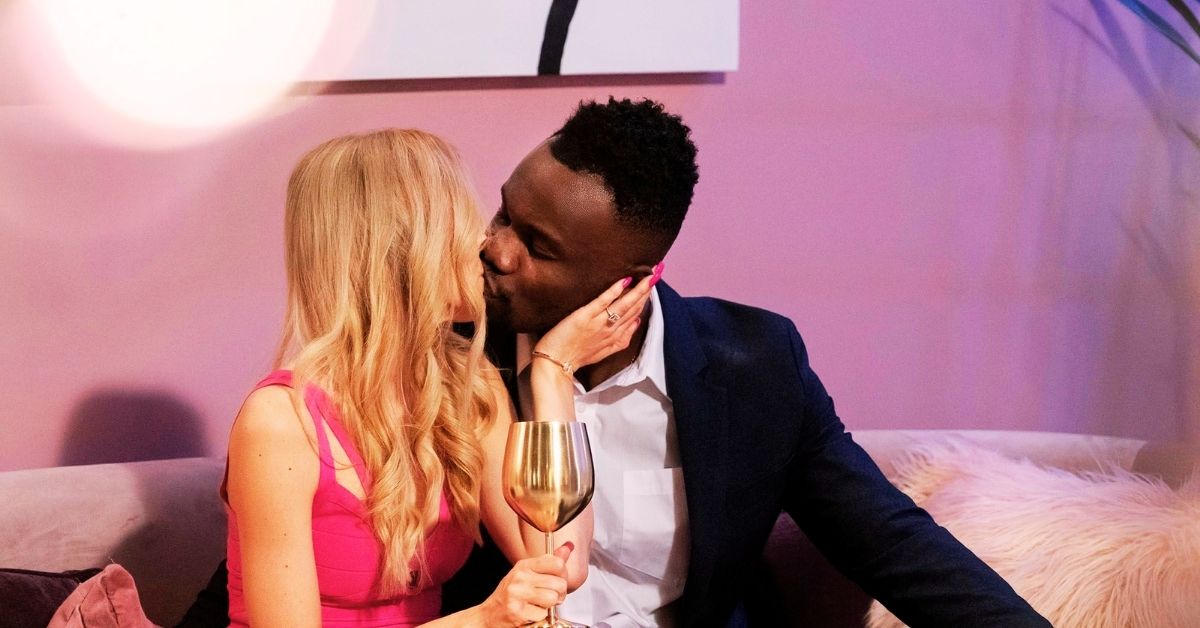 Kwame developed close relationships with both Micah and Chelsea while he was in the pods, divided between the two. When Micah informed him that she couldn't continue since she had developed a stronger link with someone else, so he proposed to Chelsea.
The warmth and connection between the couple are evident right away, even in the early days of their honeymoon. But, things take a turn for the worst when Micah jokes to Kwame that he tried to propose to her but failed.
Micah's comment gets a lot of attention from Kwame, who should be instructing him to shut the door and go, according to Chelsea. Although it appeared that the couple was united and content at the conclusion of episode five, Love Is Blind season 4 trailers revealed Kwame saying to Chelsea,  "I'm not sacrificing what I want, but I am compromising."
"Welcome to marriage," Chelsea replies, adding, "Do you want to settle down?" On Instagram, the two do not currently follow one another, but they do follow other cast members.
2. Brett and Tiffany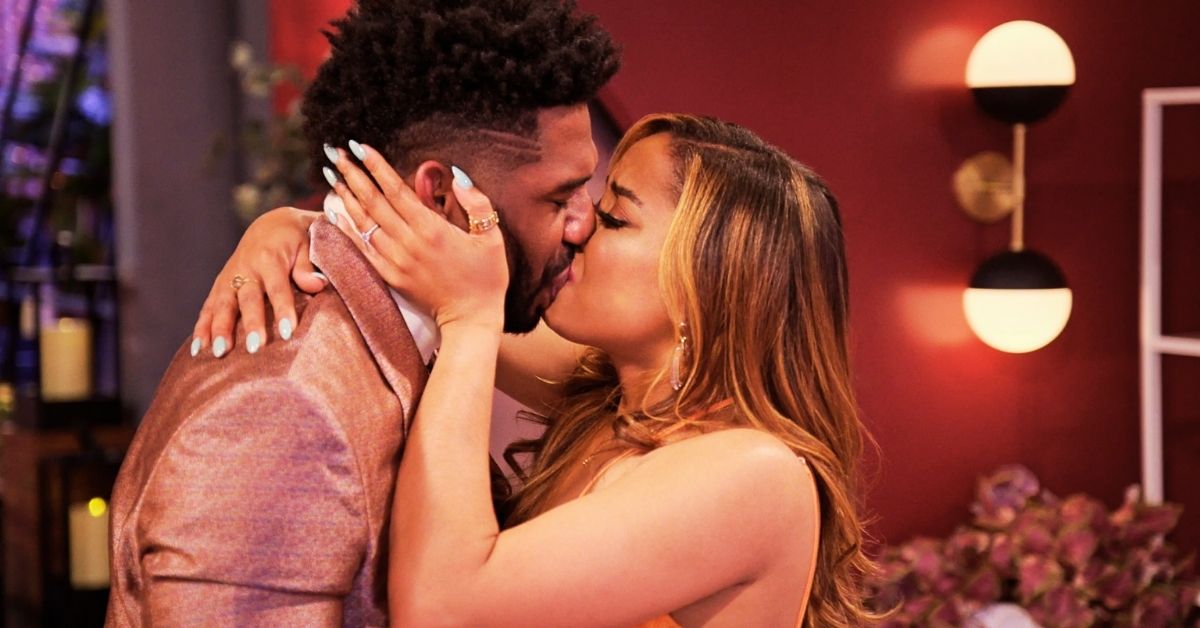 Brett Brown, 35, and Tiffany Pennywell, 36, are arguably one of the strongest couples from season four of Love Is Blind. The couple eventually got engaged, and the audience as well as their other contestants are pulling for them, despite the awkward fact that she unintentionally fell asleep in the pods while he was declaring his love to her.
The couple appeared to be happier than ever as turmoil at the honeymoon pool party played out around them. Tiffany's voiceover is heard in the previews for the upcoming episodes of Love Is Blind saying, "I love being this happy. I love being head over heels. When I go to sleep at night, that feeling doesn't fade. When I wake up in the morning, that feeling doesn't fade."
Then, it appears that these two are more formidable than ever. But, that's incorrect; we next witness a scene from their wedding, during which Tiffany sobs at the altar. "This should be a day of no surprises," Brett fumes. "This should not happen." The fact that the two are currently following one other on Instagram is rather encouraging, right?
3. Zack and Irina
A love triangle between Zack, Irina, and Bliss, another participant in the experiment, developed while they were in the pods. Zack chose to propose to Irina instead of Bliss, telling her he believed she was "incredibly beautiful on the inside."
It was a touch awkward when they first met outside of the pods since Irina called Zack out for his excessive eye contact and said he reminded her of a cartoon character.
Even though they tried to get closer and more intimate when they were on their honeymoon, it wasn't meant to be. Irina found it difficult to let Zack touch her (she told Micah, "I feel big ick"), and Zack thought she had been trying to leave him from the start.
They parted ways in the sixth show, with Irina confessing her emotions for fellow participant Paul and Zack expressing his continued feelings for Bliss. Awkward.
"I made the wrong choice," Zack tells Bliss in the preview for the upcoming episodes. A new coupling might be in the works. Zack and Irina don't follow each other on Instagram right now, but they do follow other cast members.
4. Jackie and Marshall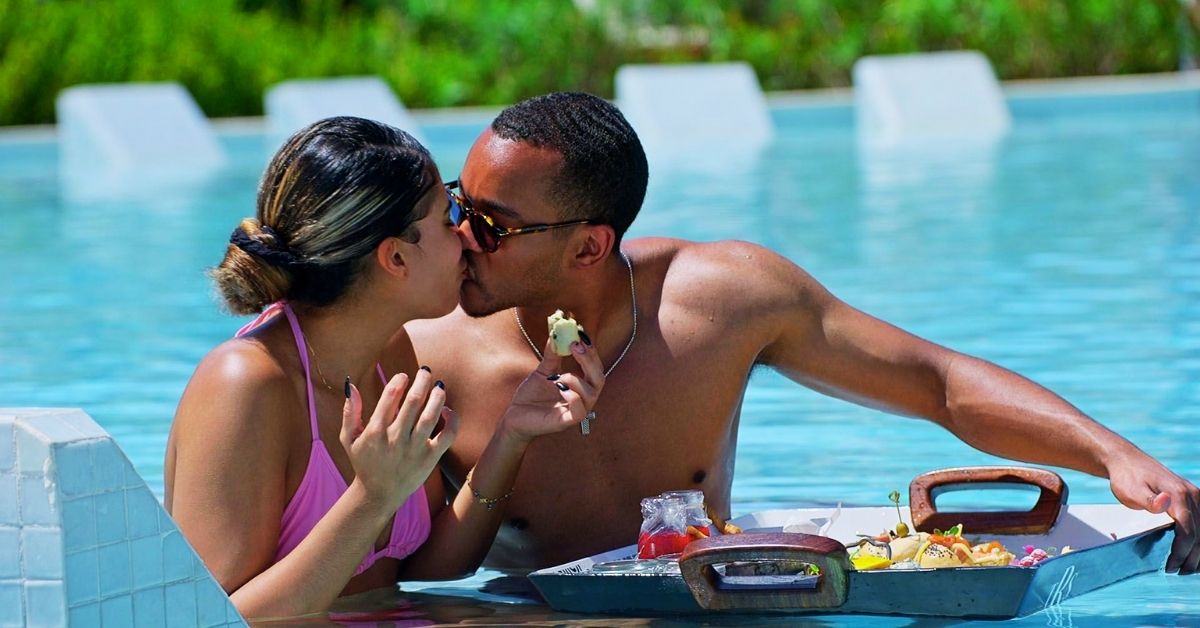 Jackie formed relationships with Marshall and Josh when she was in the pods, but she ultimately decided to work with Marshall in the experiment.
While everything appeared to be going well over the first few days of their honeymoon, we later witnessed Jackie have an off-camera crying tantrum, though it's not entirely apparent why.
She then tells Marshall in the preview video for the episodes airing the following week, "You didn't want to sit here and talk. You're like, 'I'm leaving'."
When he replies to ask, "What else am I supposed to do? Sit in my feelings next to someone who says I'm not man enough for them?" Jackie replies, "We don't have s*x."
To be honest, it doesn't seem good for their relationship – not least because Josh later asks Jackie whether she actually thought she was going to marry Marshall. He continues, "Pick me."
Oddly enough, Jackie follows Josh on Instagram but not Marshall! Marshall follows Josh but not Jackie, while Josh follows both Jackie and Marshall. Inteeresting.
Check out some other trending articles here:
5. Micah and Paul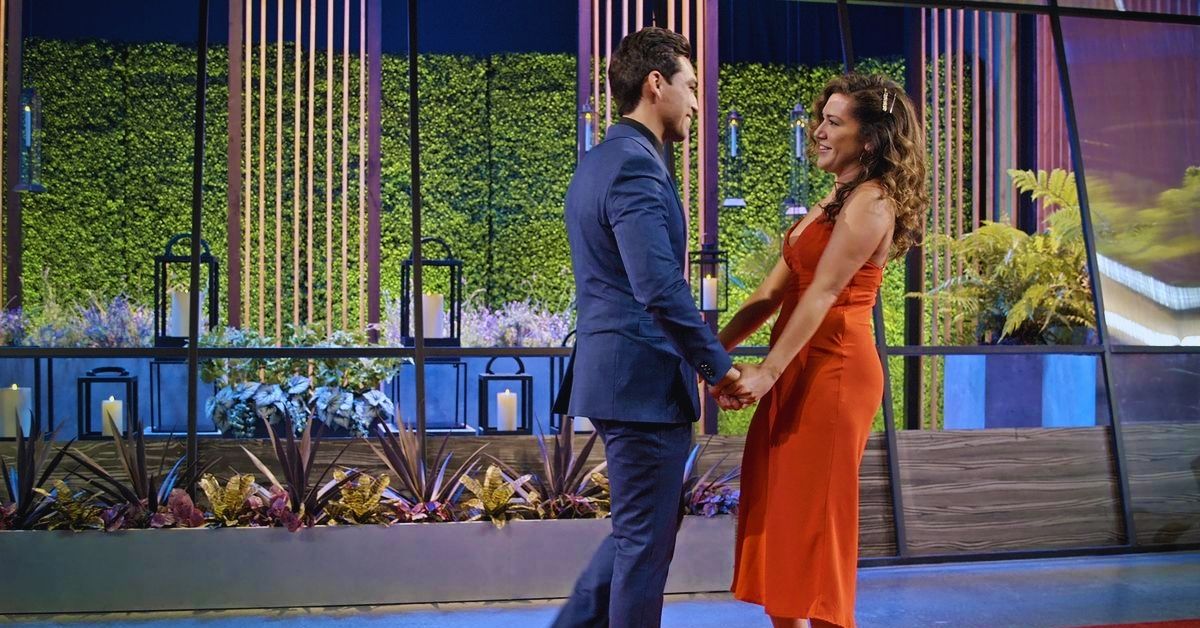 Paul proposed to Kwame after Micah ended their relationship in the pods after they had developed a close emotional bond. Paul was unfazed by Micah's lengthy talk with Kwame over their honeymoon, in which she expressed her love for getting to know him through the experiment.
It's true that neither Micah nor Paul would have chosen the other, but when Paul describes her as "like something he's dreamt about for way too long," things seemed good for their relationship.
Paul is heard saying, "I love Micah immensely, and I do want her the rest of my life," in the teasers for the upcoming episodes before Irina admits to her pod Buddy that Paul is actually more her type. Awkward.
So Micah says to Paul, "I kind of put doubts in my head about where we're at."  Subsequent video show Kwame and Micah conversing once more and debating whether or not they should stay in their current relationships. Agh.
Paul and Micah are Instagram followers of one. Paul is followed by Kwame, who in turn is followed by Micah. Interesting